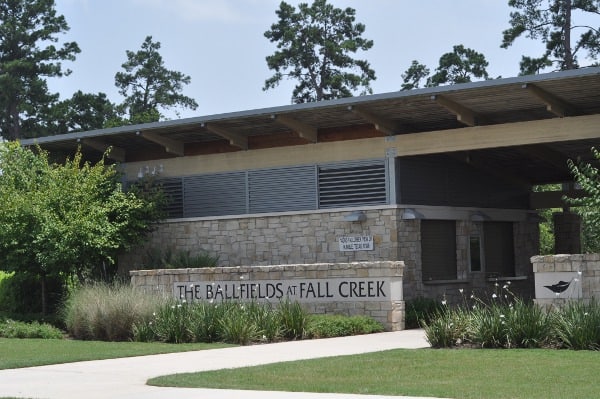 Address:
14300 Fall Creek View Drive, Humble, TX 77396
If you had an ultra modern house, this is the playground you would put in the backyard! The Sports Complex at Fall Creek has a sleek play structure in the middle of the ball fields.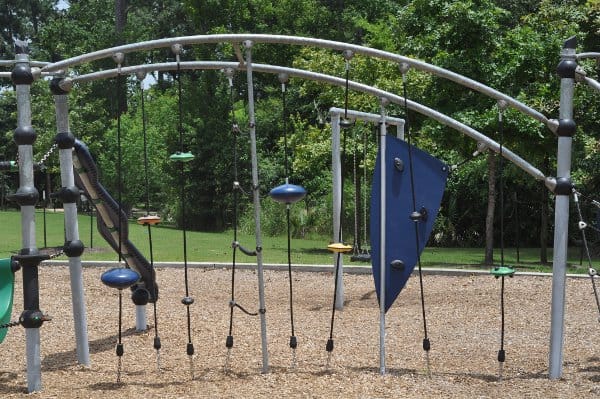 The main structure is an arc with ropes for climbing, 2 suspended chairs, a swiveling climbing board, rock walls and more. The playground also has swings, spring teeter totter and spinner.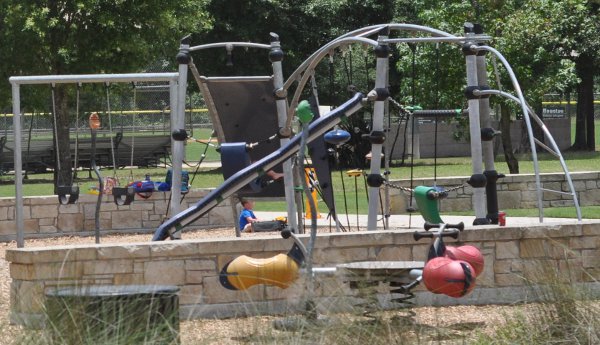 The playground is in full sun, but the pavilion is just steps away. Here you can eat at the picnic tables, drink from the fountain and find the restrooms. (The restrooms were open when we visited on a weekday afternoon.)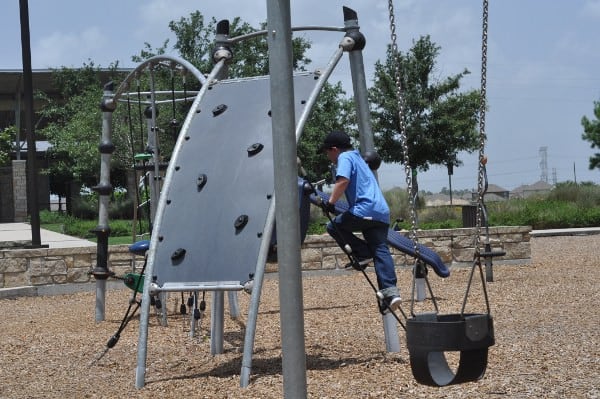 When we visited, there were a few dedicated teenagers playing baseball on the fields, but otherwise the park was empty. Lots of construction is happening on the far side of the pavilion, and there are lots of big trucks coming and going.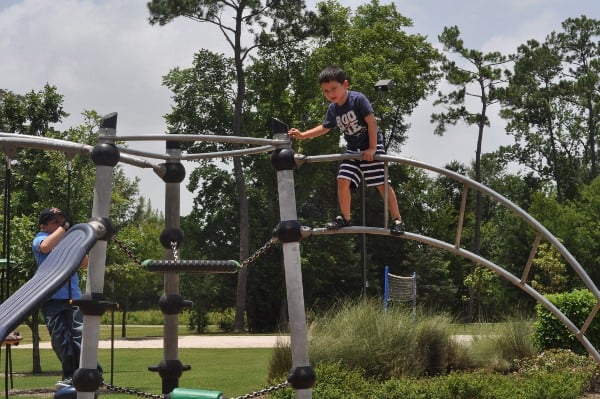 We had never seen a playground quite like this one, and had fun climbing. Once we were hot, we had a quick picnic in the shade.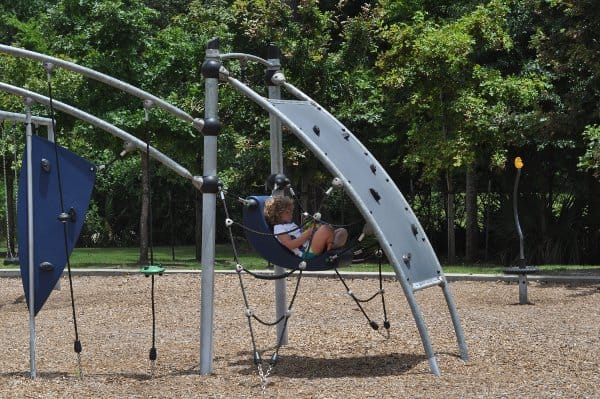 This complex is in the Fall Creek neighborhood but is owned and operated by the 
Harris County Water Control and Improvement District
.