Eldridge Park is a big 43-acre park in Sugar Land with a playground, walking trail, fishing pond, pavilion, restrooms and lots of soccer fields.
The park is popular and is a great place to picnic, fish and play.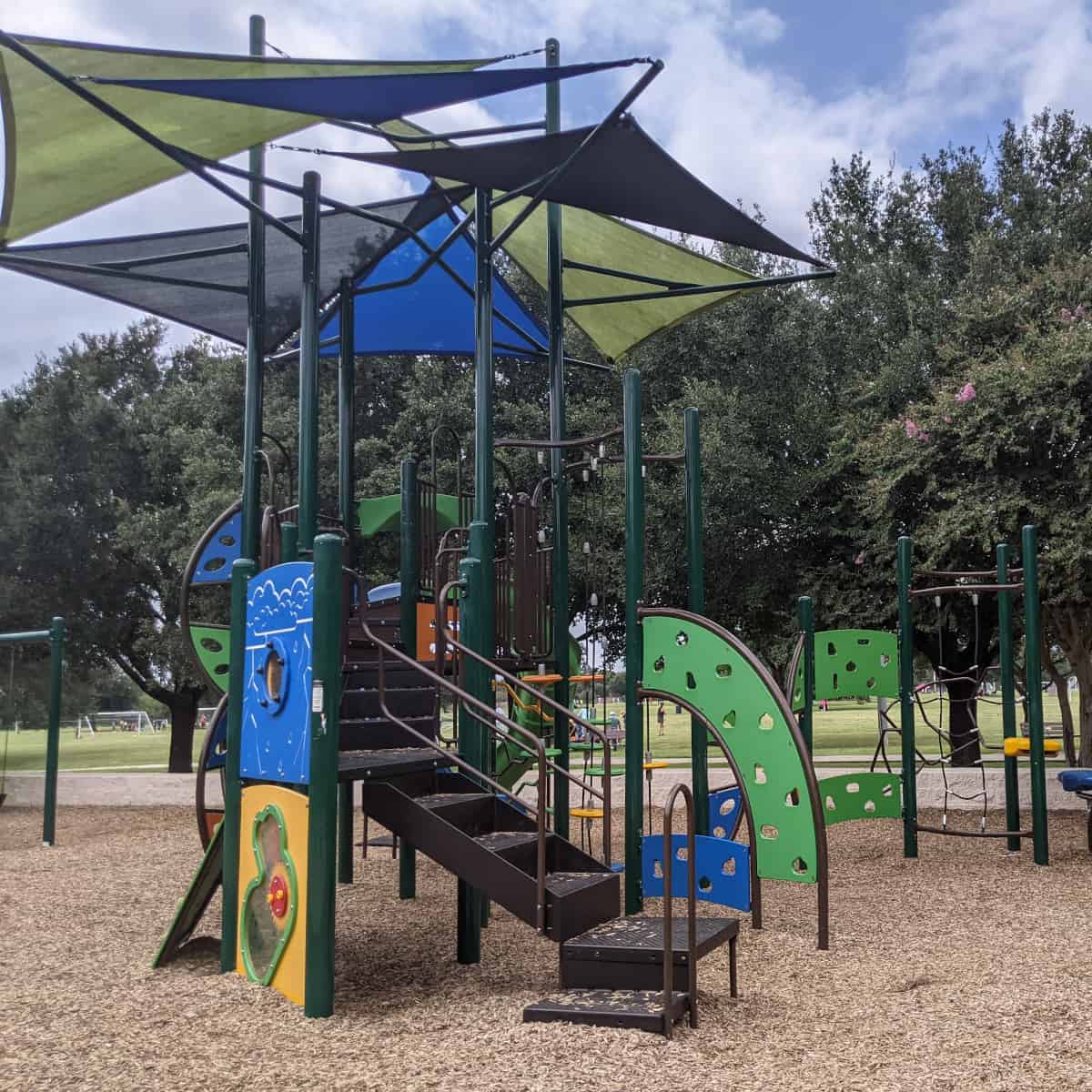 The playground has slides, cool climbing features and swings. Next door is the pavilion and the restrooms.
A short walk from the playground is the fishing pond and .40 mile trail. The 5-acre pond has a fishing pier and is is stocked with fish from the Texas Parks & Wildlife Department.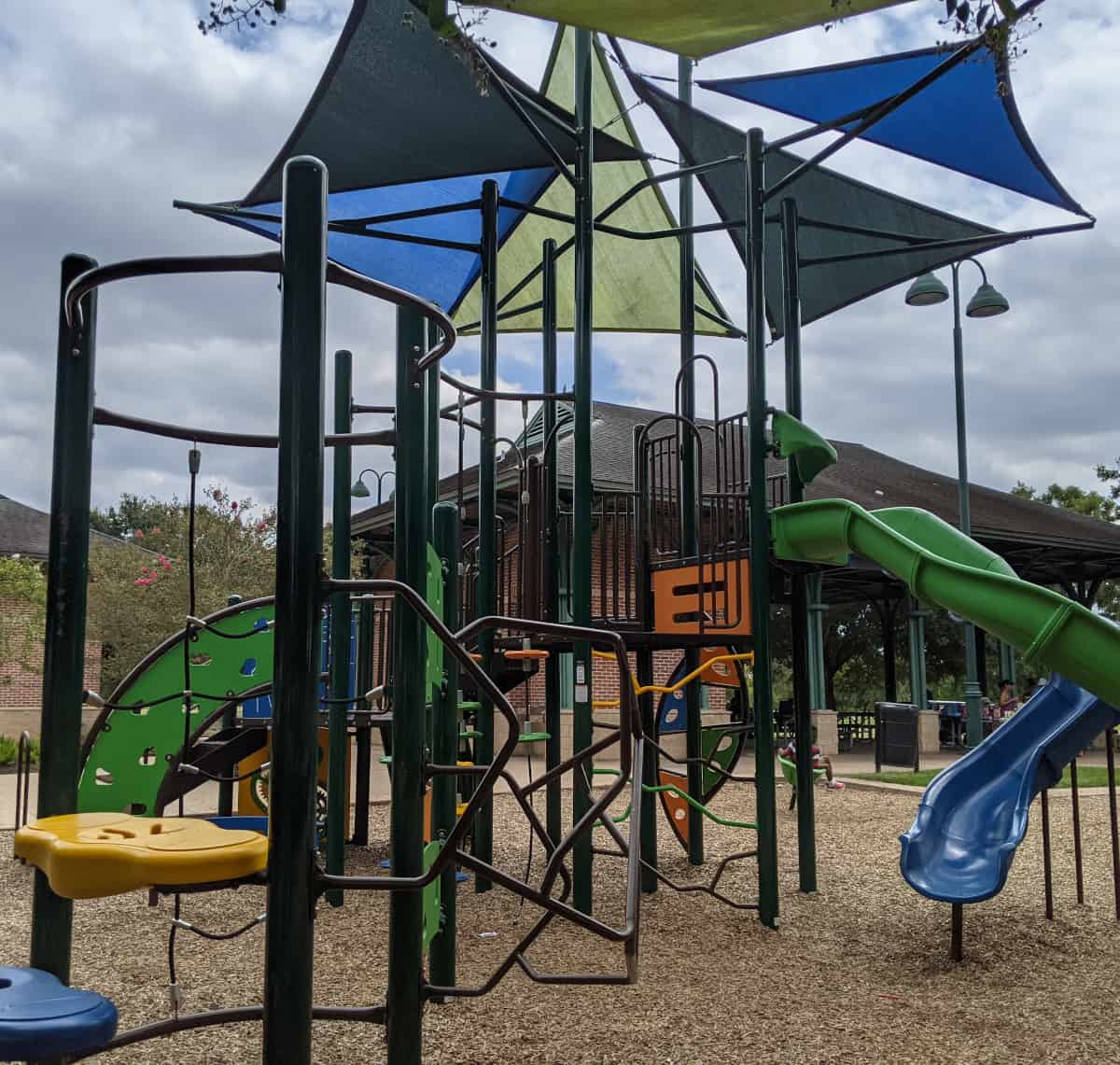 Eldridge Park has a lot of free parking and you should be able to find a spot, even on game days.
See more pictures below!
Click address for the map: 2511 Eldridge Rd, Sugar Land, TX 77478
Or click HERE for more Houston area parks.