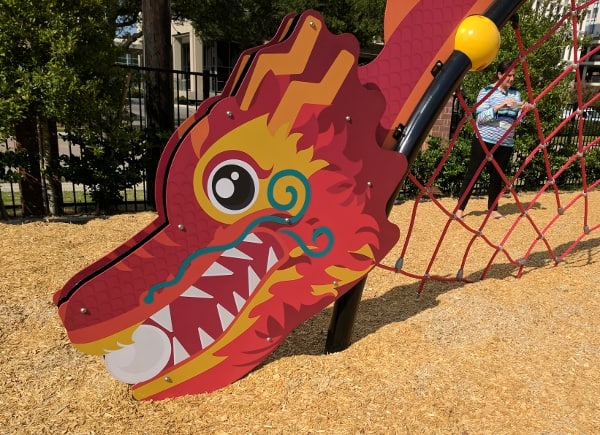 Address:
5445 W Alabama St, Houston, TX 77056
Just blocks from the Houston Galleria is a brand new Spark Park... the Dragon and Phoenix Spark Park at the Mandarin Immersion Magnet School!
Spark Parks are open to the public after school hours and on weekends and holidays... and this one is unique! This park has swings, bucket swings and ninja warrior style climbing structures.
You can start on one end and climb, scale and swing to the other side of the dragon. The phoenix has some spinning features and some slides... including the "broken slide" or "arm pit slide" (as named by the kids). This includes two bars you have to slide down!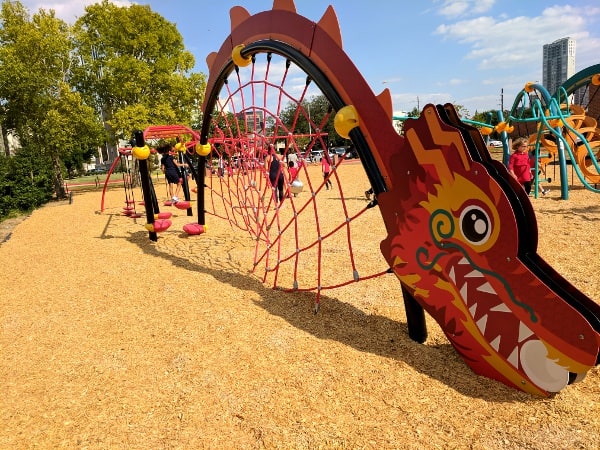 The MIMS Spark Park is a cooperative venture of HISD and MIMS parents and has been a long time in the making. They did a great job creating a unique and fun park!
Right now the park is in full sun... but the second phase of construction will add some shade and more equipment.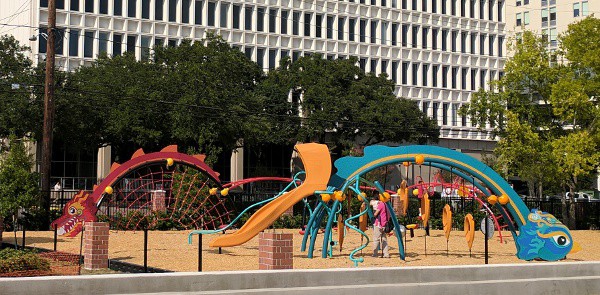 The park is fenced in and there is free parking in the lot. (The lot is crazy during drop off and pick up, but there is space during other times.)  You won't have access to the restrooms... but there is Subway across the side street.
Also, right behind the Mandarin School is the School at St. George Place Spark Park... so you have two parks to visit at one stop. Plus, both schools have a dragon for a mascot... so you'll see dragon play structures at both spots.
Check out the pictures below and visit next time you are in the Galleria!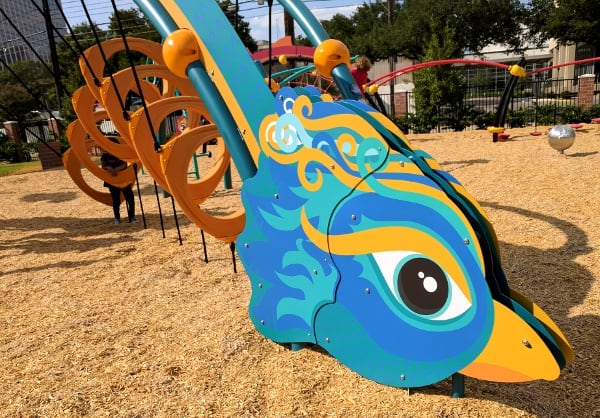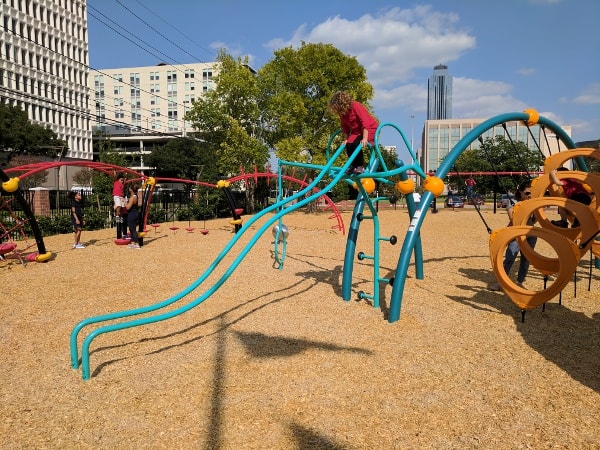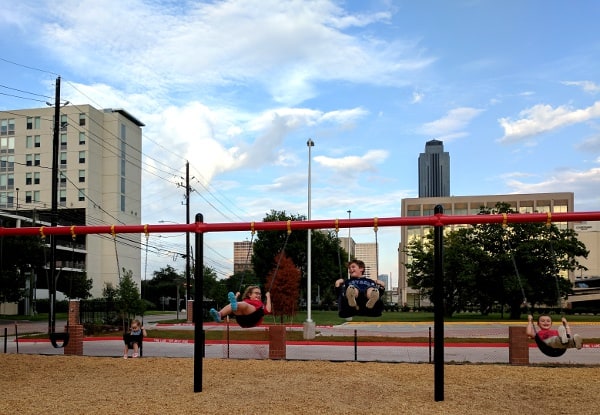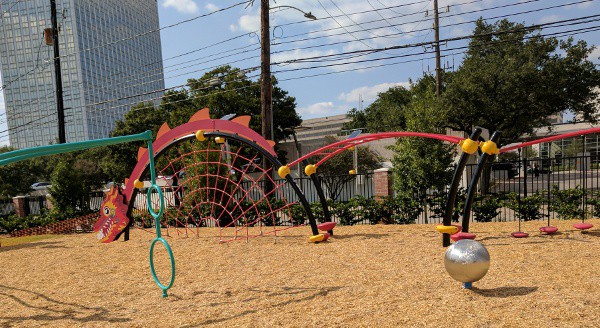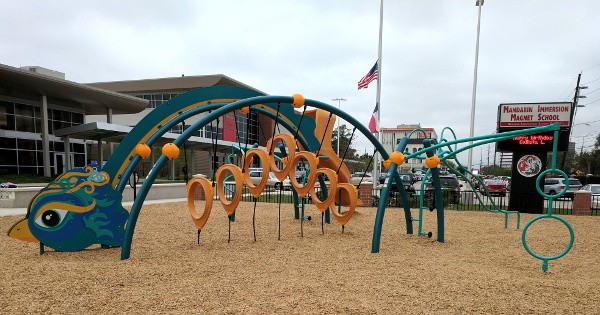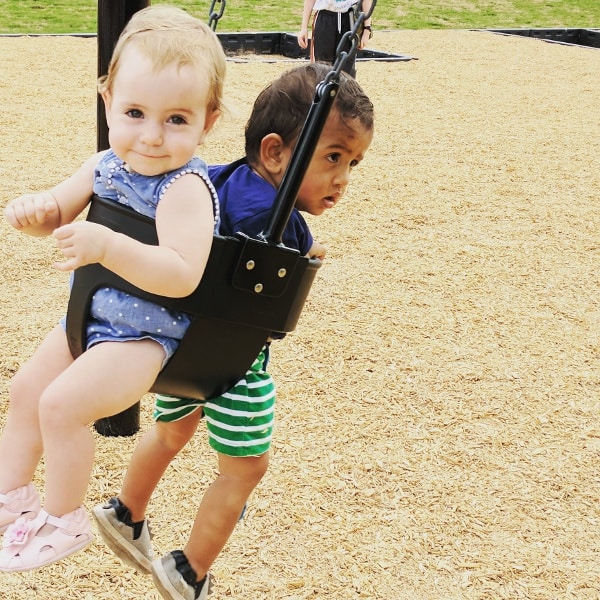 Find more Houston area parks: