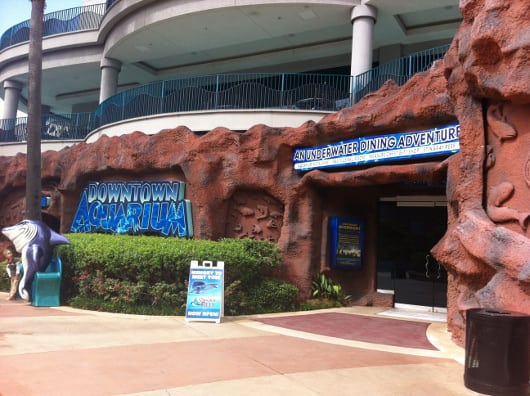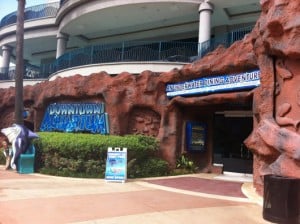 Address:  410 Bagby Street, Houston, Texas
Cost:  $$-$$$
Appropriate Age:  All ages!
Hi, I'm Juliette! My husband, my 6 year old and I love going out to eat and we are sharing our restaurant finds with you.
This week, my son and I went to a birthday lunch at the Downtown Aquarium for an " underwater dining experience". You can go there without going to the aquarium or to the outdoor rides.
As a kid-friendly theme restaurant, it does everything that you would expect from the time you step inside. There is a huge aquarium going up the staircase and a few more once inside the main dining room.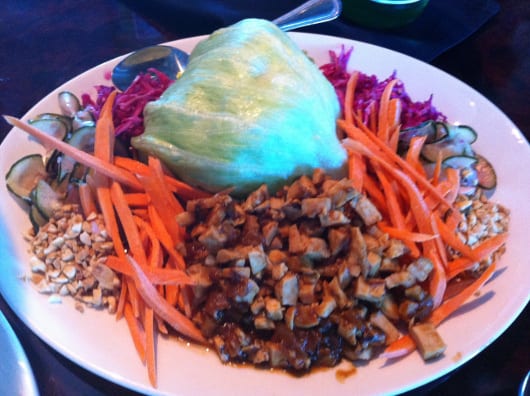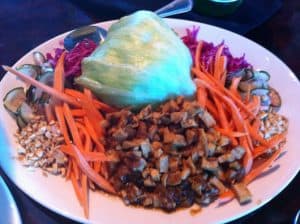 It is really big and about every table has at least one child! They give each child a paper crown and a nice booklet with games, coloring pages... Your little ones will be very happy there!
My 6-year-old loves watching the fish, the huge size of the aquarium makes it even better. The bathrooms are spacious and have a changing table.
What did we eat??? We ordered several appetizers for the adults: chicken lettuce wraps ($11.99), the castaway combo ($15.99) and some crunchy fish and chips ($17.99). Everything looked good and tasted good. It is very safe and reliable in quality and flavor.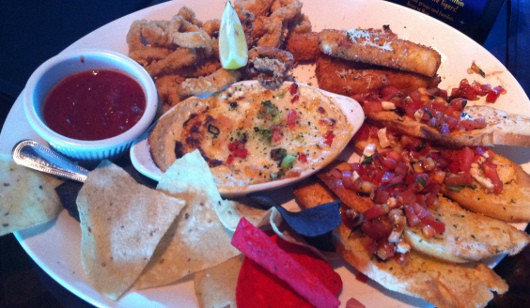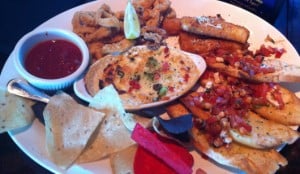 For the kids, the menu offers all the staples you usually find for the kiddos, from mac and cheese to hot dogs or popcorn shrimp. The price goes from $5.99 to $6.99 and includes a side (fries, chips, corn, apple sauce or carrot sticks) and a drink.
Dessert is not included and if your children can read they will be very tempted by the "paint Sharkey krispy treat", chocolate chip ice cream sandwich or even a " make your own sundae" option ($2.49). And you could also buy a souvenir plate or cup! (an extra $2.99 or $.5.99).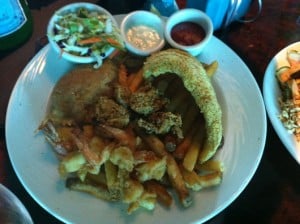 I have to say that it is a really cool place for the kids and it feels very tolerant of noise and active kids. The food is good and the decor is really a hit.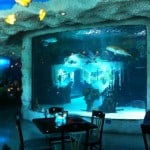 One final note... no review of the Downtown Aquarium would be complete without mentioning the rides and games located adjacent to the restaurant. You will definitely feel pressured to go, and may be surprised that you end up spending twice as much there as you did for the food! So be forewarned...
See you next week for our next culinary adventure!