This dog mural is at Wag'n World in Montrose!
The mural is right on Montrose Boulevard and is easy to find. The harder thing is getting all the dogs in one picture! This one is from across the street.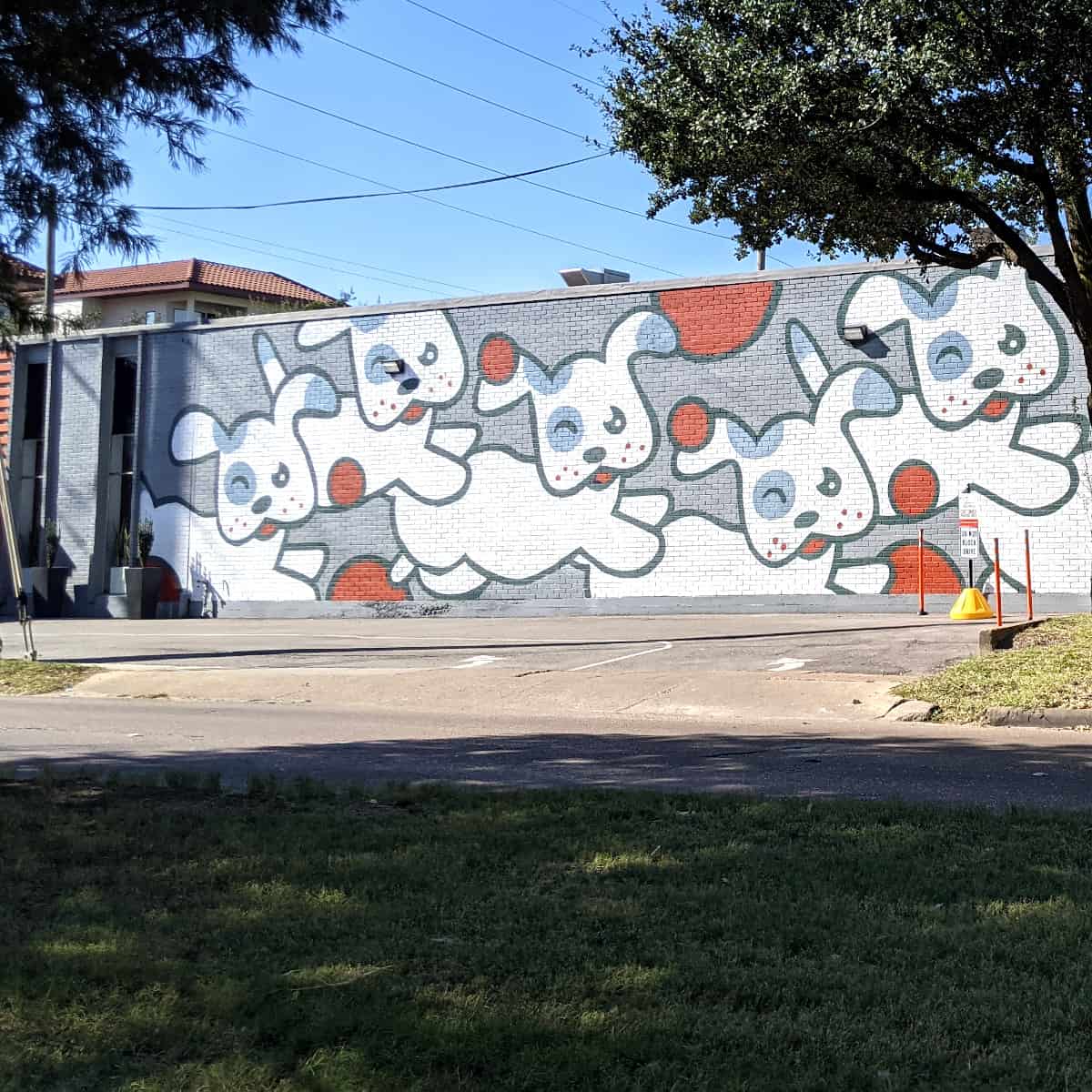 Doggie Daycare customers can pull through to drop off dogs, but usually no parked cars are blocking the mural for long. If you want to stop and take a photo, you can find free street parking on the side streets.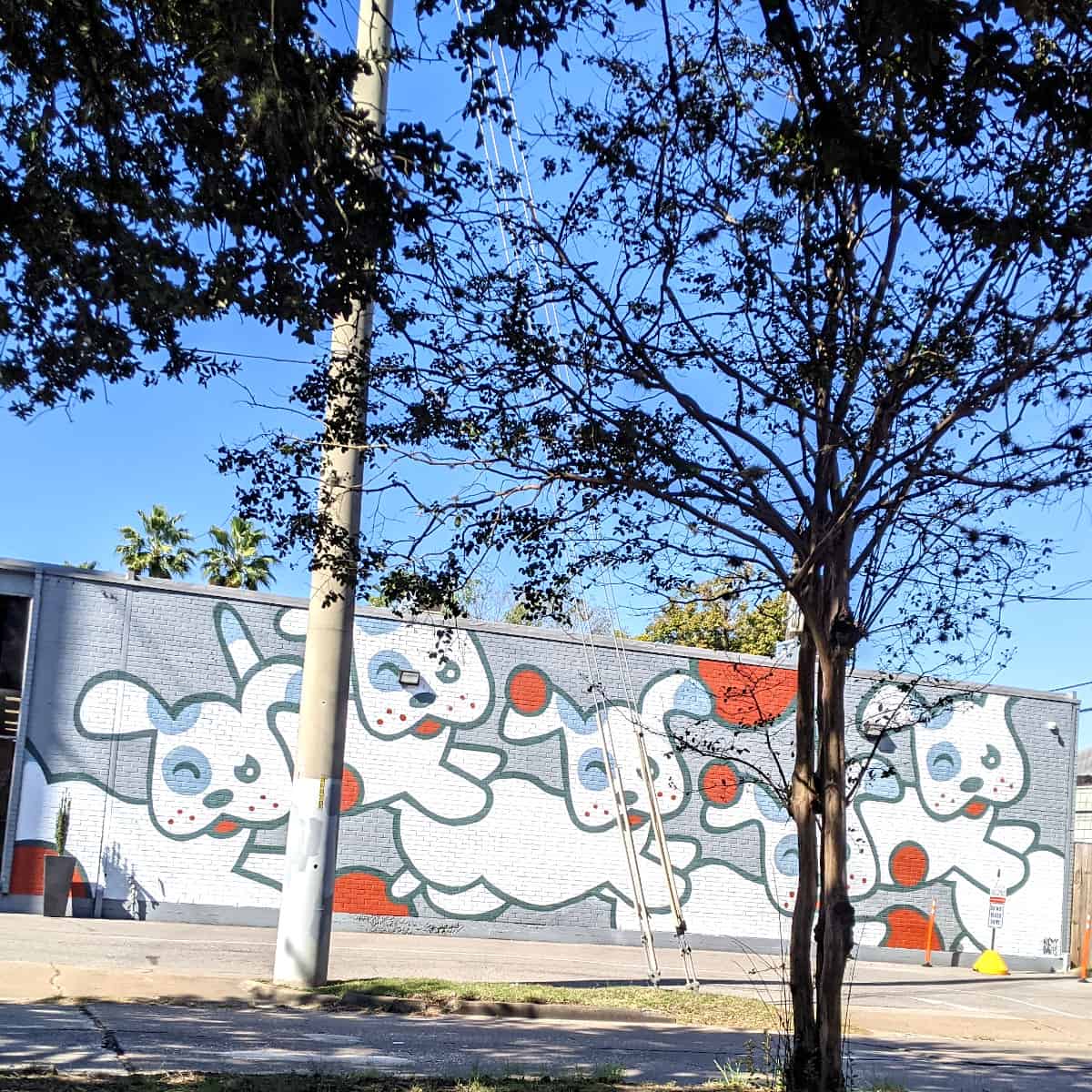 Click on address for the map: 1616 Montrose Blvd, Houston, TX 77006