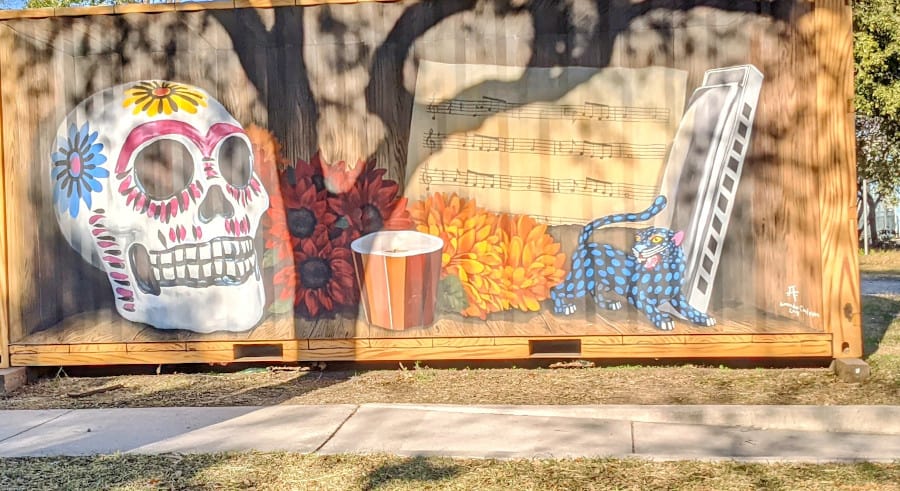 In Houston's East End is this Dia de los Muertos mural by Armando Castelan for the East End Foundation! Isn't it beautiful?!
Castelan is originally from Puebla, Mexico. He was raised in Los Angeles and then moved to Houston. If you look at his website, I bet you will recognize some of his work around the city. (And I really like the beer truck.)
The Day of the Dead mural is located on Navigation Boulevard and N. Nagle Street, very close to The Original Ninfas. Street parking is available on the side streets (just check the signs before you leave your car). Or park at Ninfas and stay for lunch.
The Day of the Dead mural is a five minute drive to the Houston Graffiti Building and 8th Wonder, so you could see lots of art while you are in the area. (And look at the Houston Mural Map below for more stops to make!)
Day of the Dead Mural:
Address: 2800 Navigation Blvd, Houston