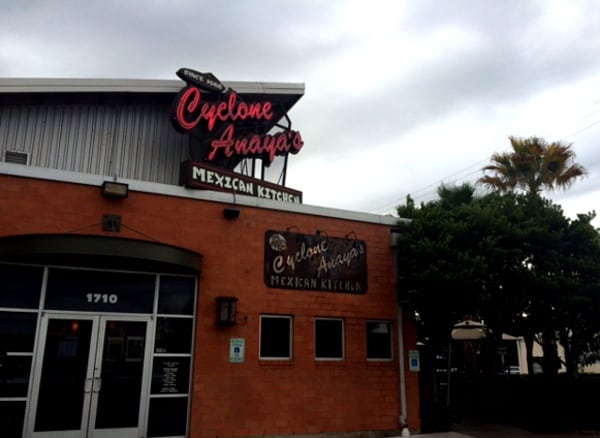 Location:
1710 Durham Dr Houston, TX 77007
Age Appropriate:
All ages
Price:
$-$$
Cyclone Anaya was a famous wrestler, first in Mexico and then in the United States in the 1950's. He was tall, strong and handsome and apparently very successful. What does it have to do with our review??? Everything!
Cyclone Ayana's Mexican Kitchen on Durham and Shepherd is his family restaurant! His wife's recipes are the basis of the menu and this family owned restaurant (they have one more location in Rice Village and one in the Woodlands) was a delicious find for us!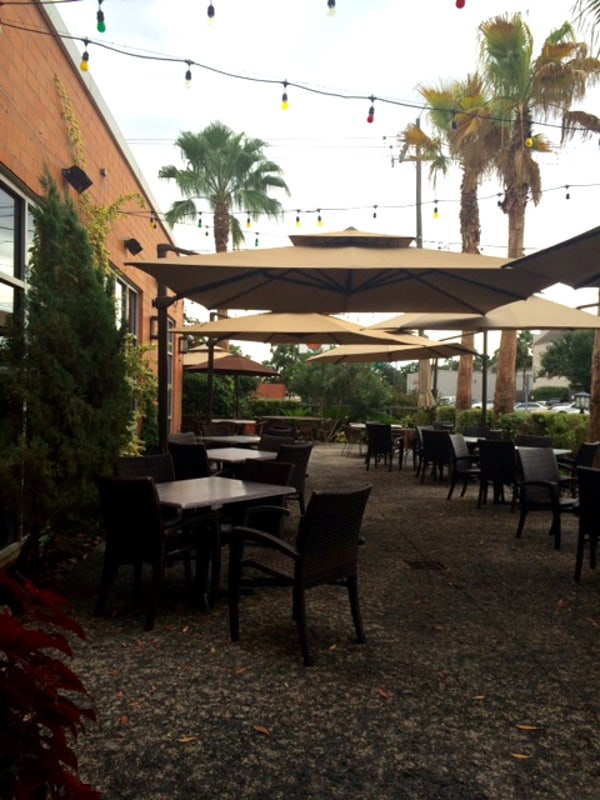 They conveniently have valet parking for you and a welcoming patio on the side that was empty on that rainy evening but would be wonderful for a family dinner.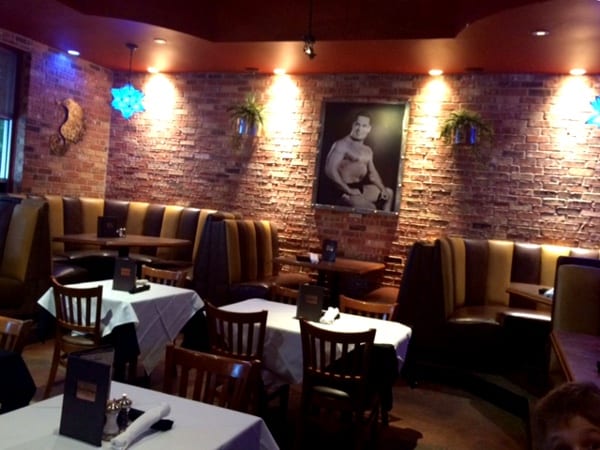 As you walk in, a curved bar with friendly waiters await you and as you turn left, the huge picture of Cyclone Anaya guards the dining room!
The décor is classic and intimate. They are ready for children with high chairs and booster seats. Their bathroom is nice and clean with a skull wall paper that is sure to be a hit with the bigger kids!
We sat in a comfortable booth and were quickly handed a child menu for our son and our menus. Our waiter brought us some tortilla chips and salsa and we quickly realized that those chips were completely addictive! They were very crunchy and tasty and it was hard to stop eating them!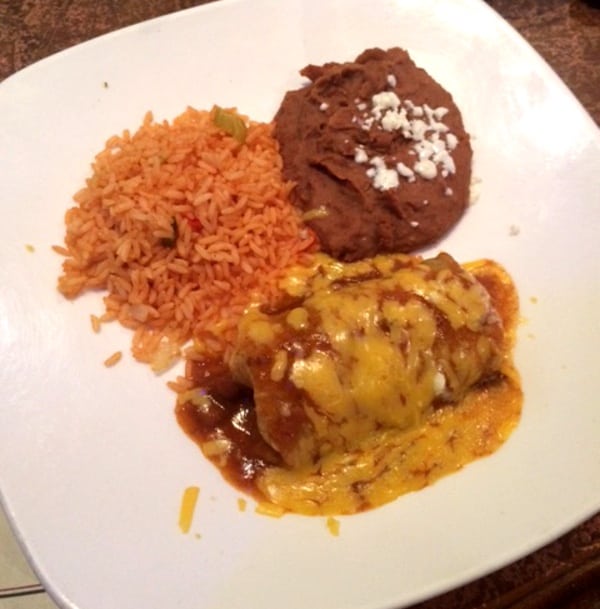 My son picked the Beef Burrito from his menu and completed the games and coloring while waiting. His plate quickly became empty. He loved the Mexican rice and refried beans and when his burrito cooled off, he enjoyed it too.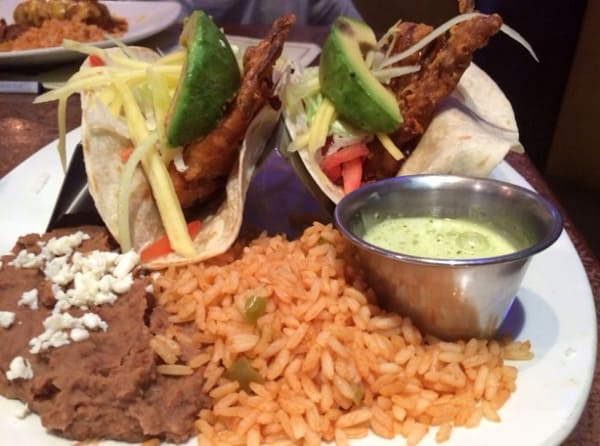 My husband chose the Soft Shell Crab Tacos and as you can see on the picture, they were beautiful! The crabs were delicious and the combination of the avocado, julienned vegetables and fresh flour tortillas were a hit for him.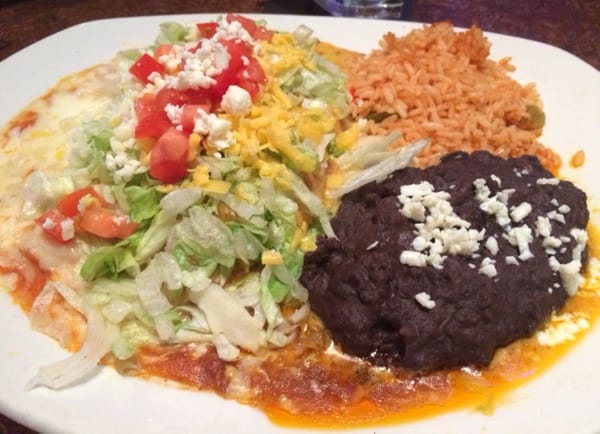 I opted for the Cyclone's Soft Tacos – one of their specialties. It is served enchilada style and I picked one chicken and one beef. My black refried beans were absolutely delicious and I enjoyed the tacos with their sauce and toppings. It didn't feel too greasy and there was the perfect amount of cheese and meat.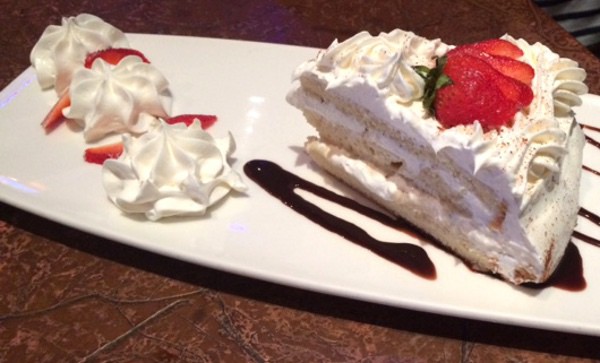 We still had a little room for dessert and shared a Tres Leches that was my husband's favorite! My son enjoyed the whipped cream decoration and I have to say that the cake was really really good. We finished the plate quite easily!
We enjoyed the atmosphere and food at Cyclone Anaya and were very happy to linger after dinner for a little bit. We will definitively come back and try their patio. Cyclone Anaya's vision of a family restaurant definitely came true here!
See you next week for another culinary adventure!