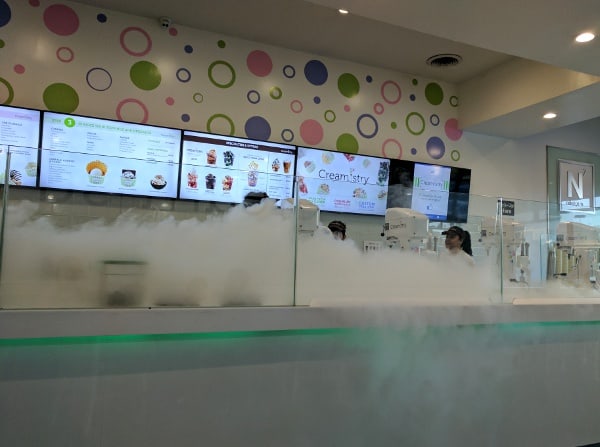 Address:
5000 Westheimer Rd #608, Houston, TX 77056
Oh! This is the place we cannot stop talking about!
At Creamistry, the ice cream is mixed and frozen right in front of you. You select your base and your mix-ins... and they use liquid nitrogen to freeze it as you watch!
Our friends had told us about this science-lab-ish ice cream shop, so to celebrate some good grades, I loaded the kids up and headed to the Galleria.
I did not tell them where we were headed (and I'm not sure they could have even imagine what "Creamstry" could mean)... but I did tell them liquid nitrogen was involved.
Now, I need to tell you that we're big MacGyver fans... so science in unexpected places is especially cool for us. When I said liquid nitrogen was involved, my kids were down right giddy.
When we arrived, we found a sleek ice cream shop (across from the mall on Westheimer). We were the only ones there, so we took our time ordering with 1) a base, 2) a mix in, 3) a topping... and then the show began.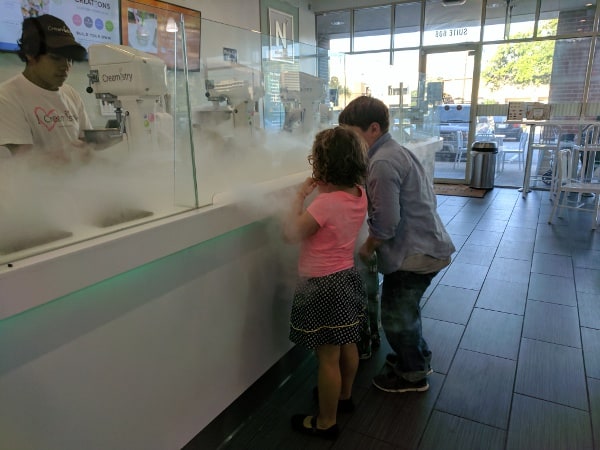 You can get cream, coconut milk or sorbet and lots of nut, cereal and candy mix-ins.
The staff mixes up your selection, puts them in big mixers, adds the liquid nitrogen... and the counter fills with fog!
Then, as we were eating our fresh ice cream, the best thing happened. The shop got very busy and we got to watch the mixing over and over again!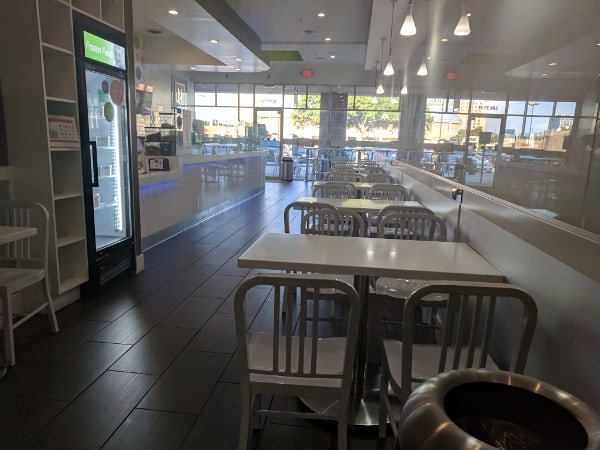 The ice cream is very fresh and tasty... and the show makes it great.
It's not cheap, at $5.95 for a regular, plus $1 for premium bases like coconut milk and $1/topping... but it is the most fun we've ever had at an ice cream shop!!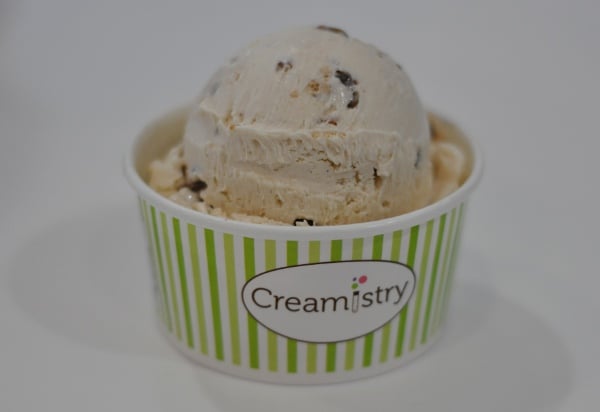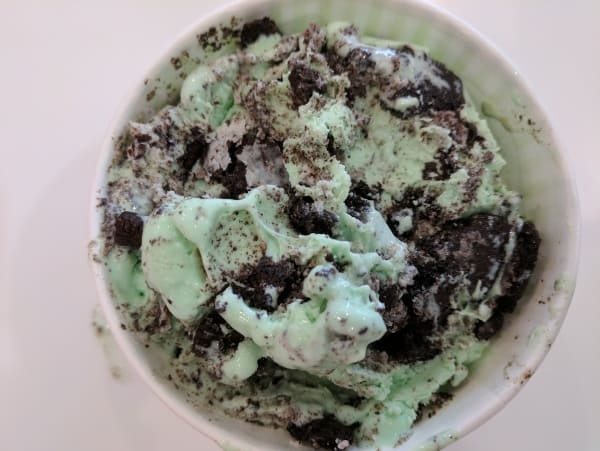 Find more Houston restaurants: