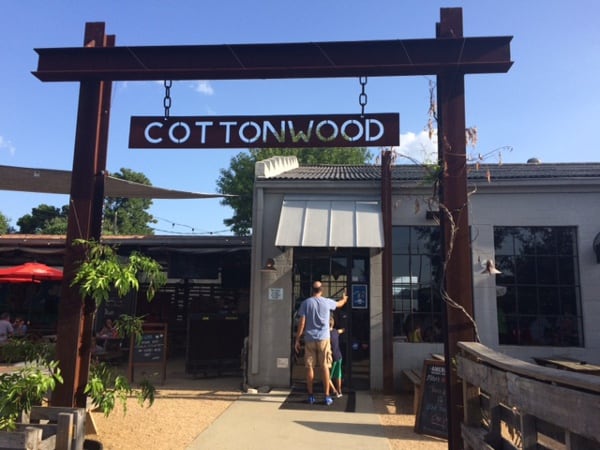 Location:
3422 N. Shepherd Dr, Houston 77018
Age:
All ages
Price:
$-$$
Hi, this is Juliette with a new review... and Cottonwood on North Shepherd is our new find!
We tested this place for you in the summer heat but I'm hoping the weather cools down fast so you can enjoy their wonderful patio comfortably. Cottonwood is a bar, restaurant and hosts live bands. Children are welcome (and dogs too!) and will love the casualness of the place.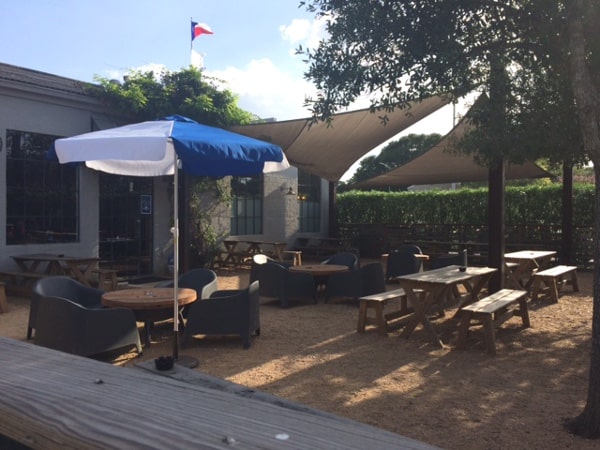 They have 3 outdoor spaces that are sure to be a hit with your family. They have plenty of parking and next to it is a public park, Graham Park, where my son and his friend kept going in between bites!
After 9pm, Cottonwood is reserved for the over 21 crowd but for an early dinner, it is a perfect spot for all.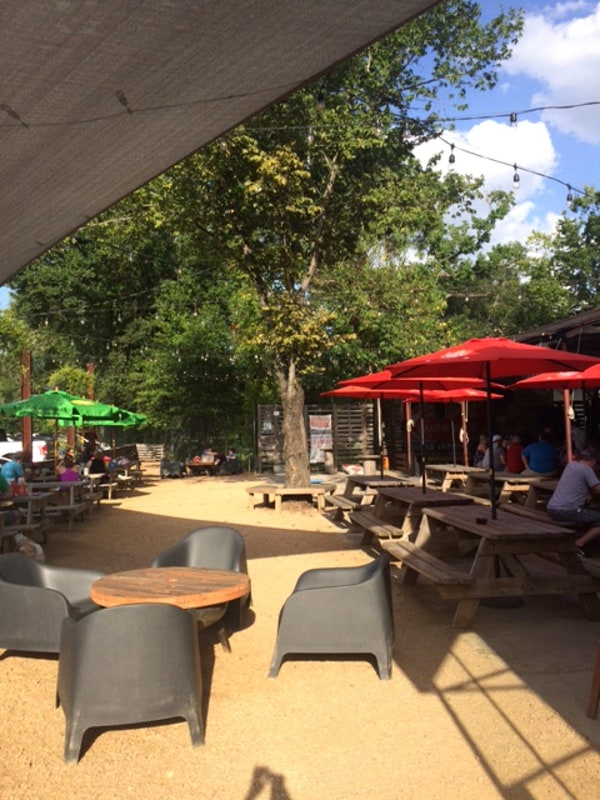 As you walk in their dining room, you are sure to notice the beautiful light fixtures and comfortable tables and chairs. We stepped out to their covered patio with big wooden picnic tables, a foosball table and a small stage where a band accompanied our dinner. You can also sit by the washers game and let the kids play around the gravel patio. Finally, there is another sitting area with a lounge feel where we sat as the music got a bit loud for our conversation.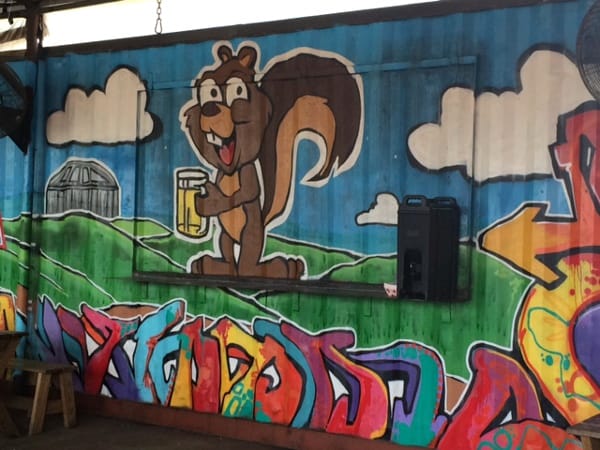 Cottonwood offers a great menu of casual food ranging from hamburgers to Paninis to the famous "Squirrel in the box"! Don't worry it is only a reference to their logo, a cute squirrel, but you will enjoy 3 fried beef tacos if you order it! You also have to try their smoked salmon deviled eggs, they are unbelievably good.
My son ordered a cheeseburger and fries and he had been running around so much before sitting down for dinner that he wolfed it down! The buns are very soft and the meat was cooked to your preference.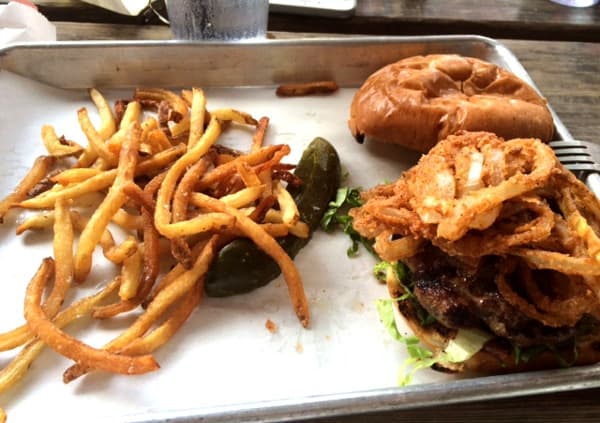 My husband went with a comfort food from his youth: the Sloppy JoJo. It comes with a fried egg, fried onion rings and brisket in Sloppy Joe sauce. He would tell you that this is not the best choice if you are trying to be part of the conversation! It was delicious and sloppy.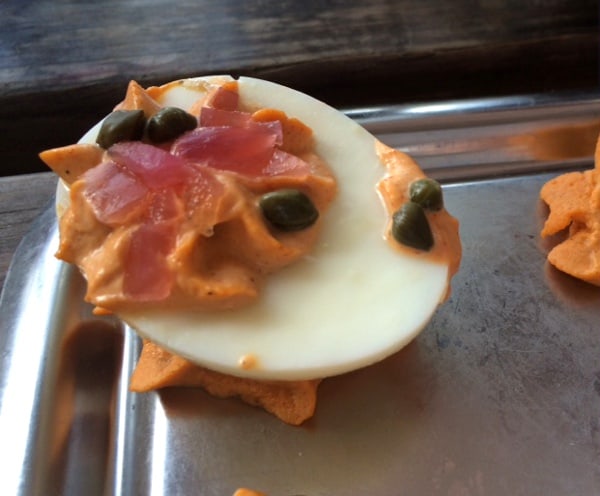 I ordered the Caesar salad. It came in a bowl and I enjoyed it. The ingredients were fresh and with the deviled eggs, it made for a perfect dinner. My friend had the kale salad and it was delicious.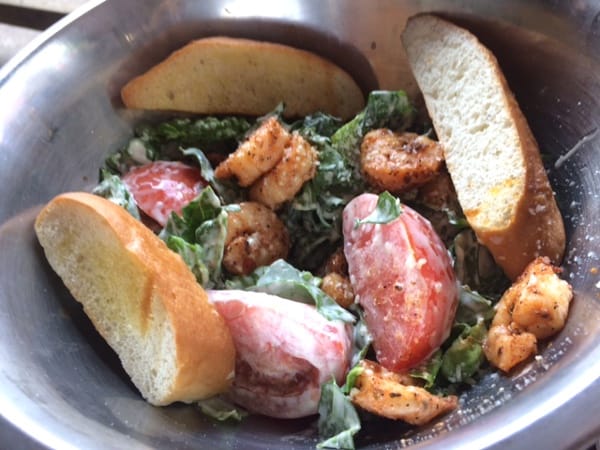 Cottonwood was a real treat for us. We went with friends and our children played well and ate well and we had a lovely time talking and listening to a live band that was really good. What a wonderful way to spend Saturday night! I hope your family will enjoy it too!
Find more restaurants: