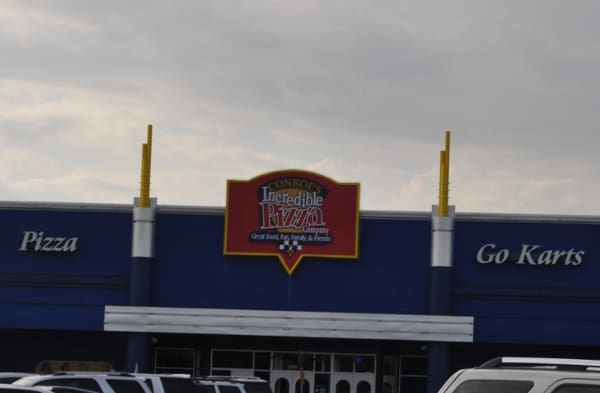 Address:
 230 S Loop 336 W, Conroe, TX 77304
Okay friends, I'm not usually a fan of this kind of place because I have way too many kids to watch in way too big of a place with way too many directions to run. That said, we were invited out to Conroe's Incredible Pizza Company for a party and my kids just keep talking about it.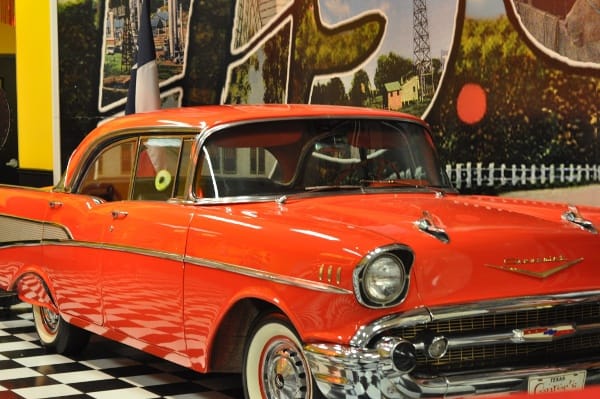 This place has pizza, salad, dessert, drinks, games, go-karts, ice skating, bowling, bumper cars, mini golf, laser tag, toddler playplace and more. Each direction you turn, there is something new to do.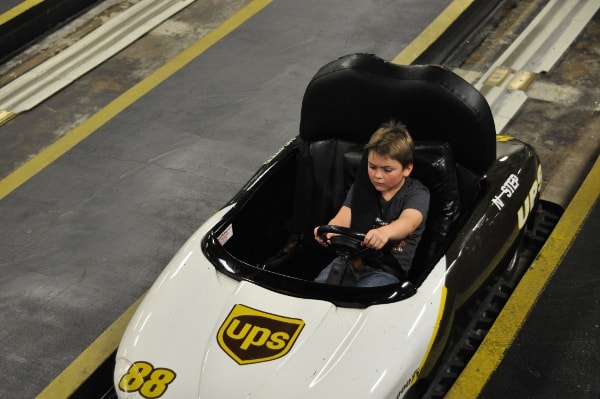 When we arrived, my kids and I agreed that if we stuck together, we could stay all evening. If we ran in different directions, we'd have to go home. After they saw the game area, they were pretty motivated to stick together.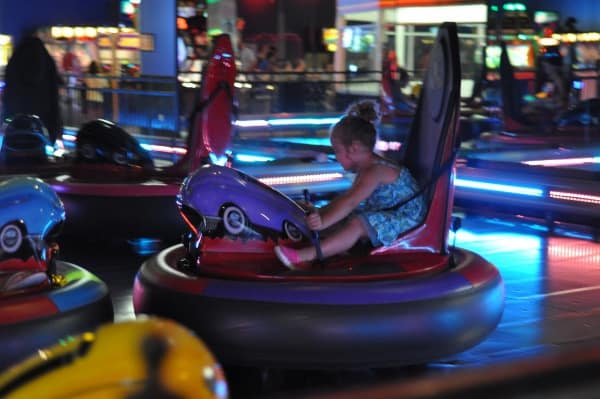 We ate a quick meal of pizza and salad before running to the back for fun. Many things could be done by all the kids... and for some I had to distract my youngest because he was too small.
So you can plan ahead, you need to be 44" for Bumper Cars, 4 years old for Ice Skating, 42" for Laser Tag, 36" for Go Karts with Parents and 50" for Go Karts alone.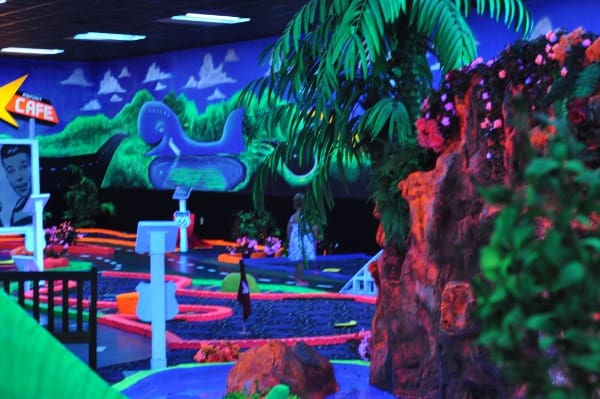 My daughter loved the bumper cars and my oldest son loved the Go Karts... probably because he was tall enough to drive the slow speed car by himself!
My youngest son also had fun and played his unique version of mini golf, that looks a lot like hockey... and then football and basketball when you dive on the ball and slam dunk it into the hole.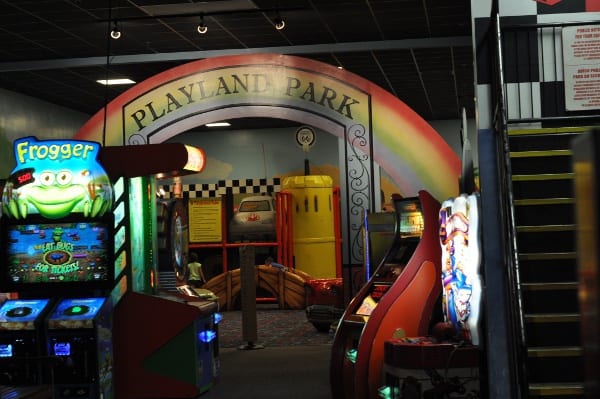 For the littlest kids, there is also a play spot that does not require tickets. You could eat and play for a reasonable amount!
We had a wristband that covered our meal and games (because of the party), but if you go, check out the
specials
. Paying for everything separately could get expensive!