Right along the bayou is a new migrating birds mural. "Confluence" is being developed by Jane Kim, co-founder of Ink Dwell.
You can find this mural along the bayou trails by the University of Houston Downtown, right where White Oak Bayou and Buffalo Bayou meet. It is dedicated to the migratory birds of Houston's major waterways.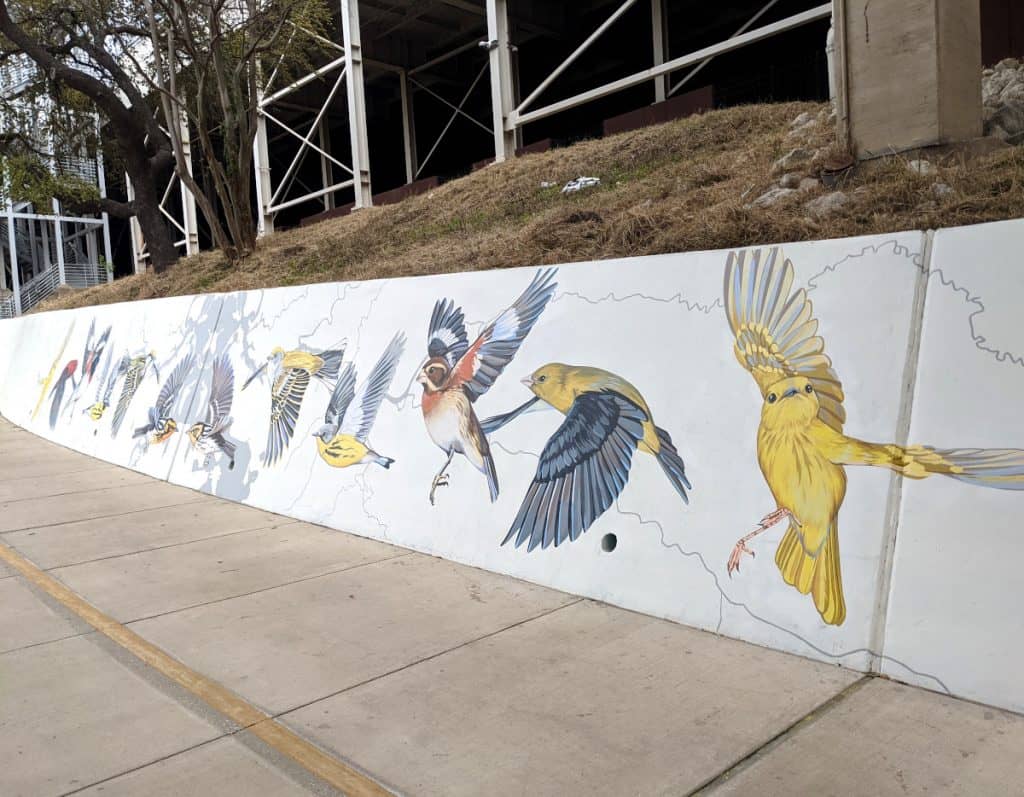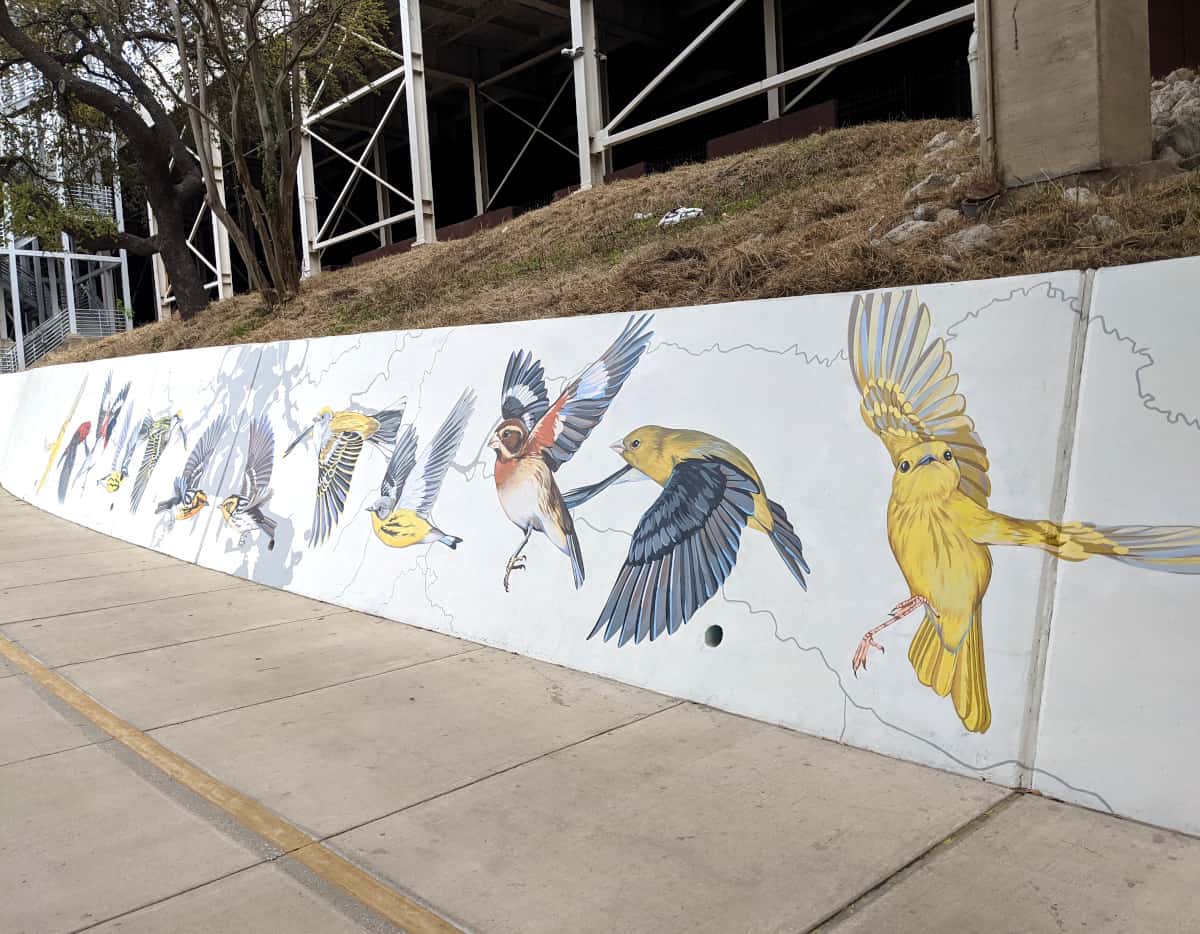 This mural in the pictures is still in progress. It will be a long 223 feet and the background will serve as a map of Houston's bayous! It is located just below the University of Houston-Downtown One Main Building.
These photos are from my favorite Houston paddler and she snapped them from water. You can also find it along the bayou trails.
I only know how to get her by walking in along Buffalo Bayou. If you know of a good spot to park by University of Houston Downtown, let us know!
Map to mural: 1 Main St, Houston, TX 77002
Or click HERE for the the map of all the Houston murals.