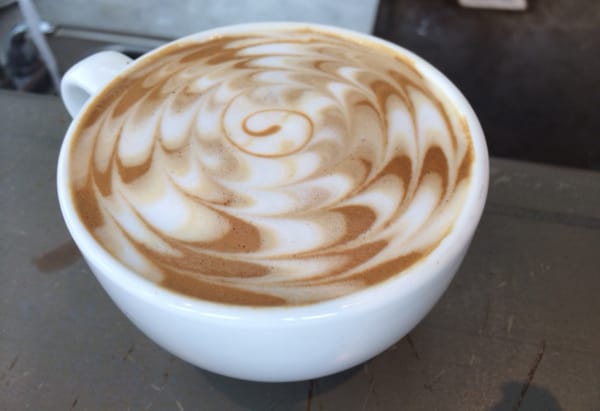 Location:
1706 Westheimer Rd, Houston TX 77098
Age Appropriate:
All ages!
Price:
$-$$
Hi, I'm Juliette! My husband, my 6-year-old and I love going out to eat and we are sharing our restaurant finds with you.
I am so happy you enjoyed last week review of Little Matt's and we thought hard about how to match it! We decided to treat our taste buds to some delicious pastries at Common Bond on Dunlavy and Westheimer.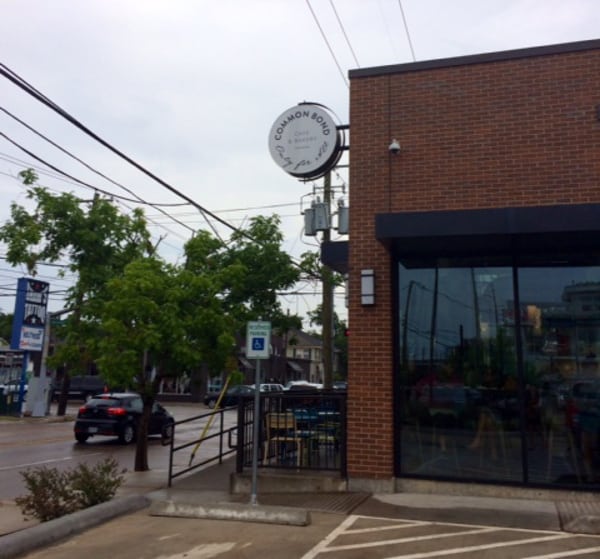 Common Bond opened a few months ago and a friend of mine had me taste one of their baguettes and I knew it was a special place right away. Actually, I love everything about Common Bond, the sleek modern decor, the beautiful hats and denim aprons of the staff, the bright windows and obviously the mouth-watering Texas-size pastries!
Their macaroons are beautifully colored and are the perfect finish to a nice lunch. Even their to-go boxes are beautiful. They have small tables, a big one and lots of counter seats. Their bathroom is clean and in the same sleek design. They obviously put a lot of care into the decor and even more so in their food. This is world class pastry!
My son and I went there for lunch last week and had a great and delicious time. Their lunch menu is small but everyone can find something to their taste and they change every week. Please check their website for beautiful pictures and menus.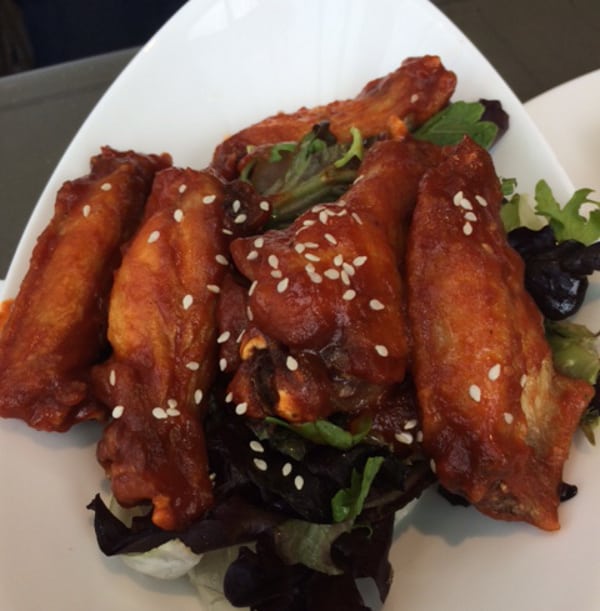 All the tables were taken, so we decided to sit along the coffee station and we are so happy we did! Steven was the coffee maker that day and we decided to call him "the artist" as he created designs with the cream on the coffees or lattes. Steven was very entertaining and friendly, he even brought a mini hot chocolate for my son.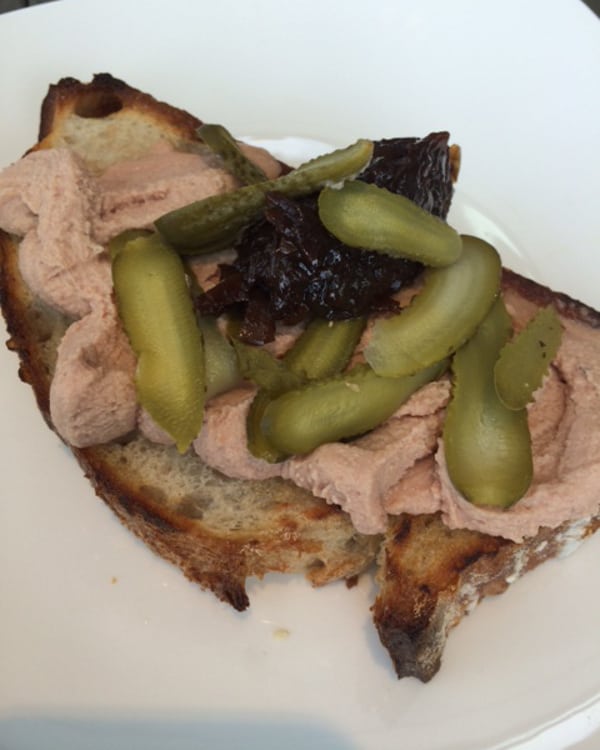 Our lunch was then brought to us: we had the chicken mousse tartine and the sriracha chicken wings on a bed of greens. My son loves the cornichons (french pickles) and the bread. My chicken wings were delicious, quite spicy but the blue cheese dressing tamed the spiciness of the sauce. It felt unique and well-thought out, the proportions were nice. Everything feels fresh and of the highest quality.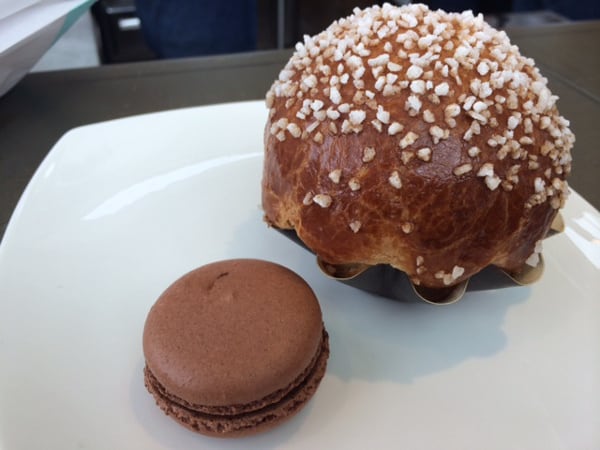 We enjoyed our entrees but could not wait for our desserts! My son enjoyed his chocolate macaroon, so much so that I didn't even get a bite and we shared the brioche that matched perfectly with my vanilla latte and my son's hot chocolate! What a feast for our mouth and our eyes!
Everyone will find something to make them happy at Common Bond, I am definitively adding it to my list of great lunch places and as a regular pastry shop! Try it and your taste buds will thank you!
See you next week for another culinary adventure!