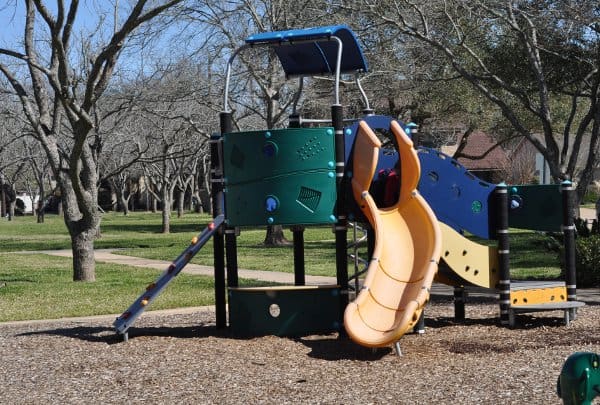 Address:
2809 Planters Street, Sugar Land, TX 77479
We were in Sugar Land to see the amazing BAPS Shri Swaminarayan Mandir and to find new Houston area parks. It turns out that Sugar Land has a lot of great parks that are well marked and well maintained.
Colony Bend Park is no exception! Right next to the kids playing at the elementary school is the park with two playgrounds, sand volleyball court, soccer fields and walking trail!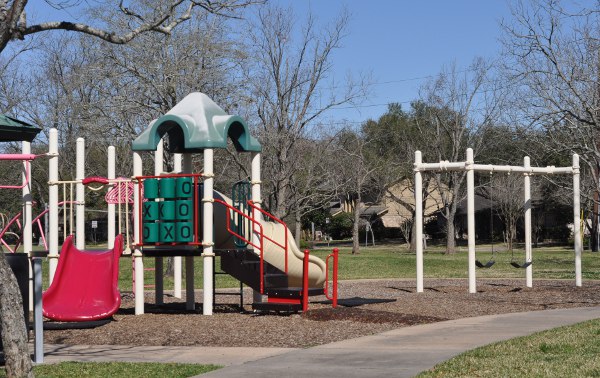 We parked in the neighborhood and walked down the path to the two playgrounds. The big playground is really nice... which monkey bars, slides, twisting ladders and pavilion... but the small playground is even cooler.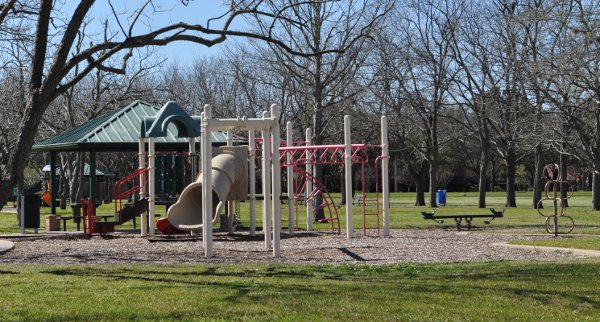 The small playground is the space-y looking playground with a rock wall climber.
We played on both playgrounds before running through the soccer fields and back to the car. The playground is in full sun and I did not see restrooms... so plan ahead!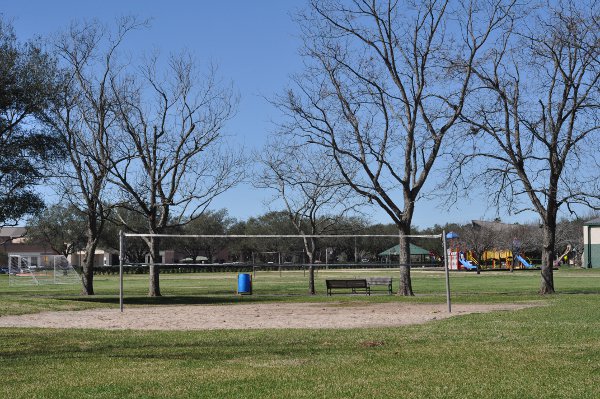 Find More Houston Parks: