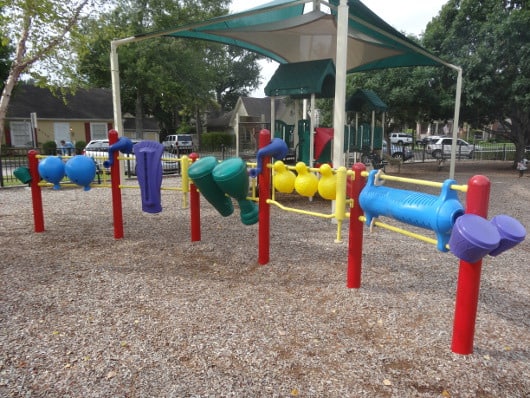 Address:
  4130 Byron, Houston, Texas
Cost:
  Free!
Appropriate Age:
  Any Age!
The park of the week is Colonial Park!
Recently we went to a birthday party at the Colonial Park pool in West U. On the way there we passed the playground and it looked like so much fun that although the pool is open only to residents and their guests, I promised the kids I'd bring them back just for the playground. (By the way, the pool is amazing, so if you ever get the chance you should go check it out.)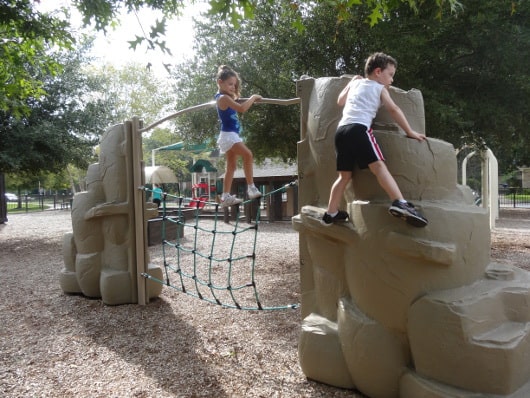 The playground is fun and offers lots of different types of activities. One of our favorites was the combination rock climbing and rope obstacle. There is also a musical array with eight different kinds of instruments, including bongos, giant maracas, and huge slide whistles!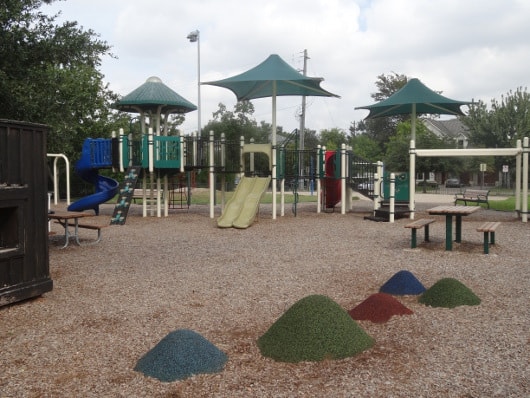 The sandbox is partly covered and the structure was made to look like a barn. Next to this is a "covered wagon" that the kids can pretend to drive around. Swings, both for babies and big kids, a see-saw, spring riders, and a sand volleyball court are some of the other things scattered throughout the park. There is also a good climbing tree.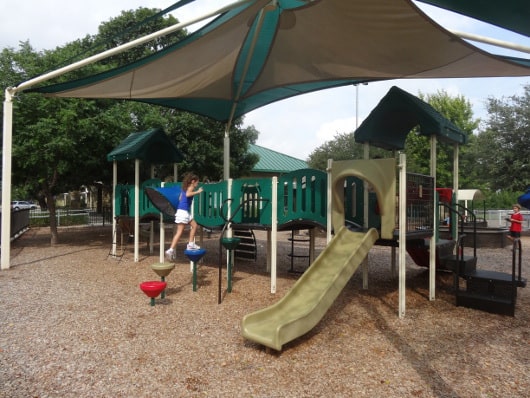 The primary pieces of equipment in the park are two large play structures. The one for younger kids is almost completely covered with a canopy. It seemed like parts of it would be quite challenging for toddlers, but just about perfect for confident walkers and climbers. The play structure for older kids also had canopies over parts of it. It has several slides and a variety of ways to climb up and down.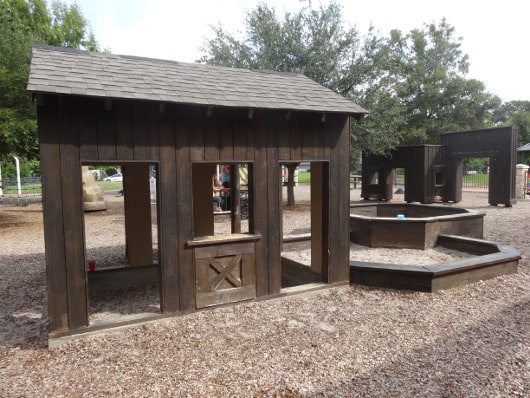 The playground part of Colonial Park is completely fenced. Outside of the fence are lighted tennis courts, a pavilion, and a large grassy area. There is a wide sidewalk running around the field and several families had brought bikes and scooters. It looked like a great place to practice riding. There is also a family restroom, but it was locked on the Sunday morning that we were there.
View Larger Map