Cleveland Park is a nice big park with big trees, old playground, tennis courts and baseball field. And my favorite part is that it's just a pedestrian bridge away from the Buffalo Bayou trails.
And on this pedestrian bridge, you can walk up with someone you love, add a lock to the fence and throw away the key. I think it connects you forever… but I see an awful lot of combination locks. 😉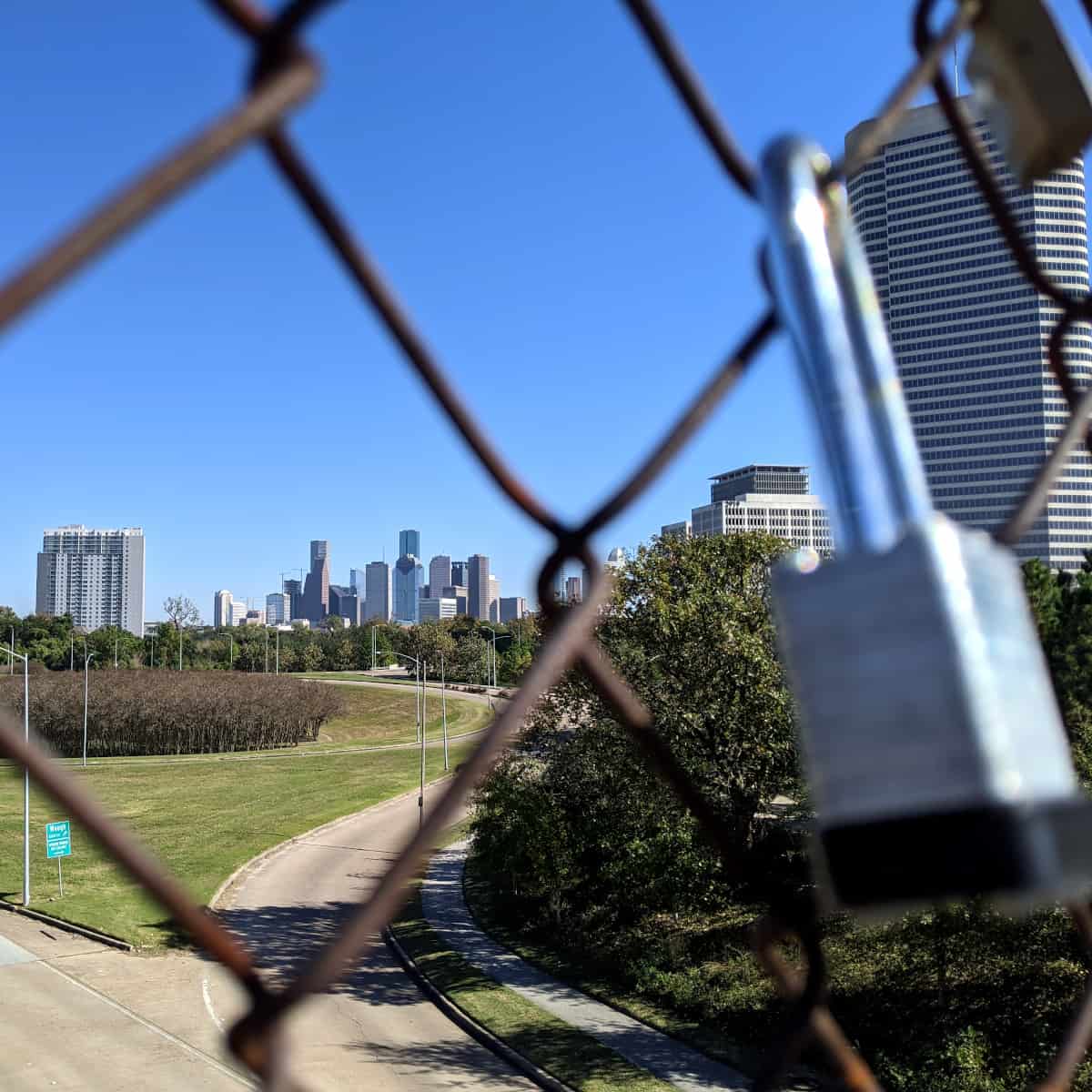 Back at the park, you can find lots of free street parking. There is a play structure that needs a few updates (but it has an old chain ladder which gets two thumbs up from us) and swings. There is a lot of grass for running (and a lot of dogs also running).
After you play, you can head for the Buffalo Bayou trails with your bike or stroller or feet.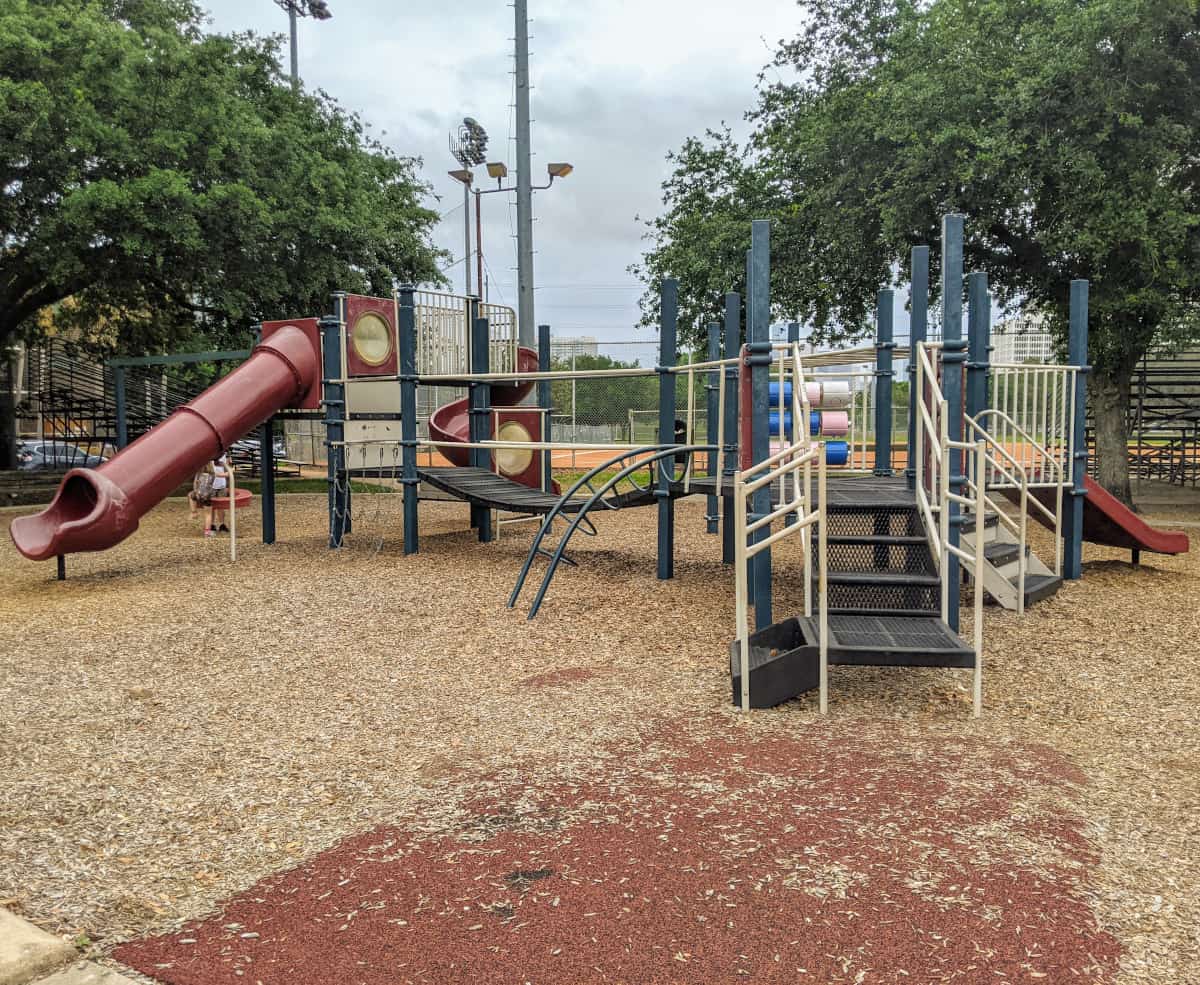 Click the address for the map: 200 Jackson Hill St, Houston, TX 77007
Or click HERE for more Houston area parks.