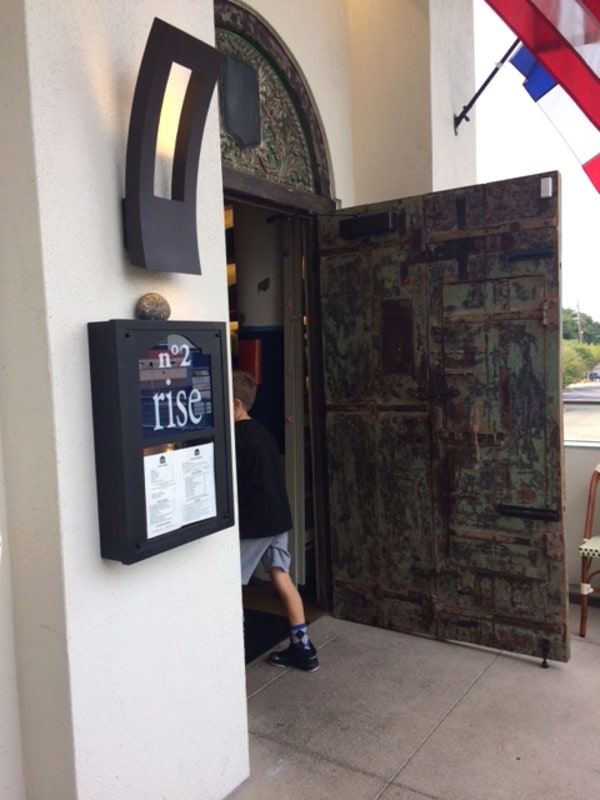 Location:
1700 Post Oak Blvd Ste 290 Houston 77056
Ages:
5 and up
Price:
$$
Hi, I'm Juliette and I have a new restaurant for you. Last weekend, we were out with some good friends and we felt like eating something sweet... But where?? So many choices in Houston… but all of sudden, my friend remembered hearing of a new place called Rise No. 2 on Post Oak Blvd!
We all got really excited when we realized that Rise serves soufflés dishes (sweet and savory). Soufflés are a classic French dish that is typically hard to make but so worth it. The egg whites make the dish so light and airy that it is like eating a cloud.
Rise No. 2 is located on the second floor of the new shopping corner (over the Whole Foods). Its beautiful door was open for us and the bright and cheerful décor welcomed us.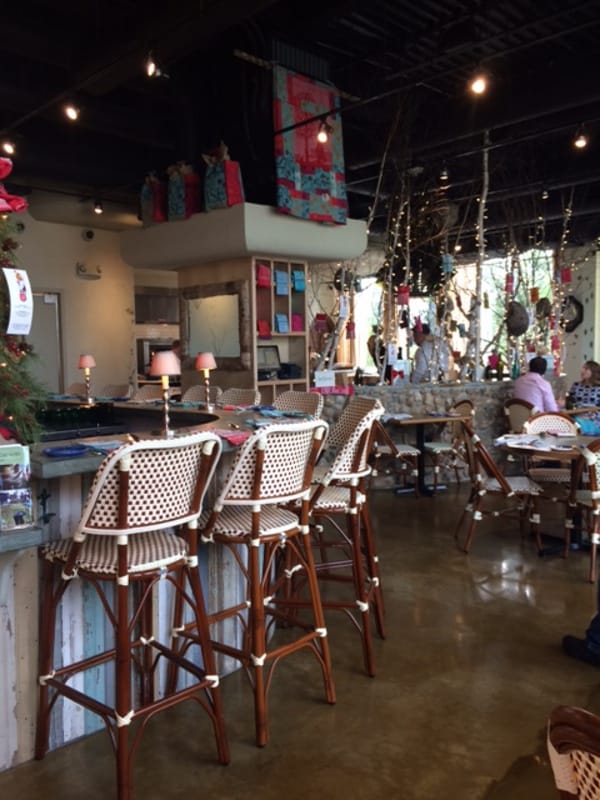 They sell beautifully colored kitchen towels with fun designs and other French gifts. They really worked hard at making the décor French and inviting. High chairs are ready for the younger ones and their bathroom is really clean.
Our friend and I grew up in France and we felt very nostalgic when we saw the hand soap! Who knew we were going to go back to our old school days? I don't know if I can really describe it but we all went to wash our hands sometimes even twice! If you go, you will know how the soap was in every school in France!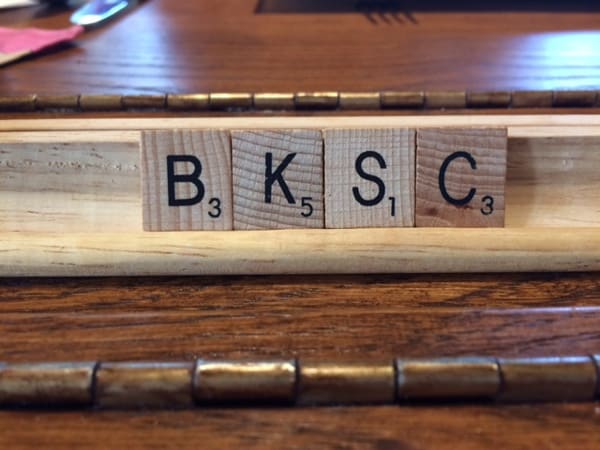 Another cute detail was the Scrabble tiles available on the table to keep young and old entertained!
Their menu offers some nice appetizers to help you wait for your soufflés. You have to know that a soufflé cannot be precooked so you will have to wait for it to rise in the oven. This is why I would recommend it for kids 5 and up or with patient children.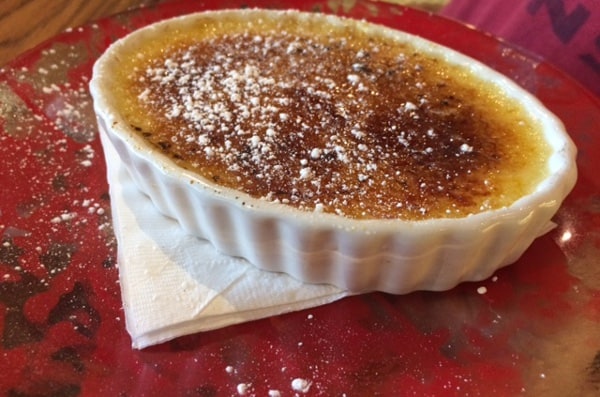 Their savory soufflés sound wonderful from classic ham and cheese or spinach to Southwest Chicken. We were all intrigued by their Marshmallow Soup and we will try it for our next visit.
We picked a Chocolate Soufflé and a Crème Brulée (our friends tried chocolate too…sorry for the lack of diversity!) but they have Strawberry, Bread pudding, praline pecan… It was well worth the wait!
Our waiter let me photograph it before poking a hole through the top and pouring chocolate sauce inside. My son couldn't take his eyes from the dessert! My husband and I shared the Crème Brulée and it was delicious.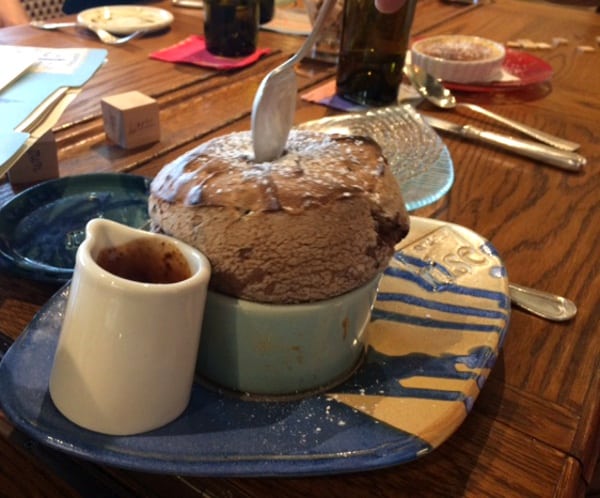 Our son finally realized he could not eat the whole soufflé by himself. He loved it and wished he had not had lunch before! I loved the taste, the strong chocolate flavors and lightness of the bite in your mouth. It was wonderful!
As we are getting into the Holiday season, treat yourself to a warm and delicious indulgence. We can't wait to go back for a savory soufflé and I'd love to hear from you if you go!
The motto on their website says: "One cannot think well, love well, sleep well, if one has not dined well." - Virginia Woolf. How true is that? This year, among other important things, I am definitively thankful for Houston incredible restaurants!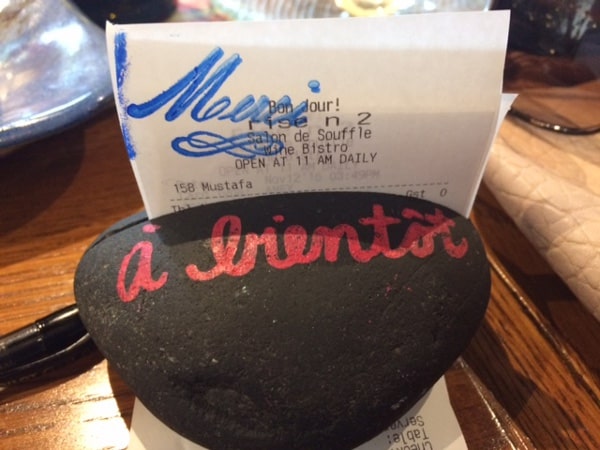 Find more Houston restaurants: