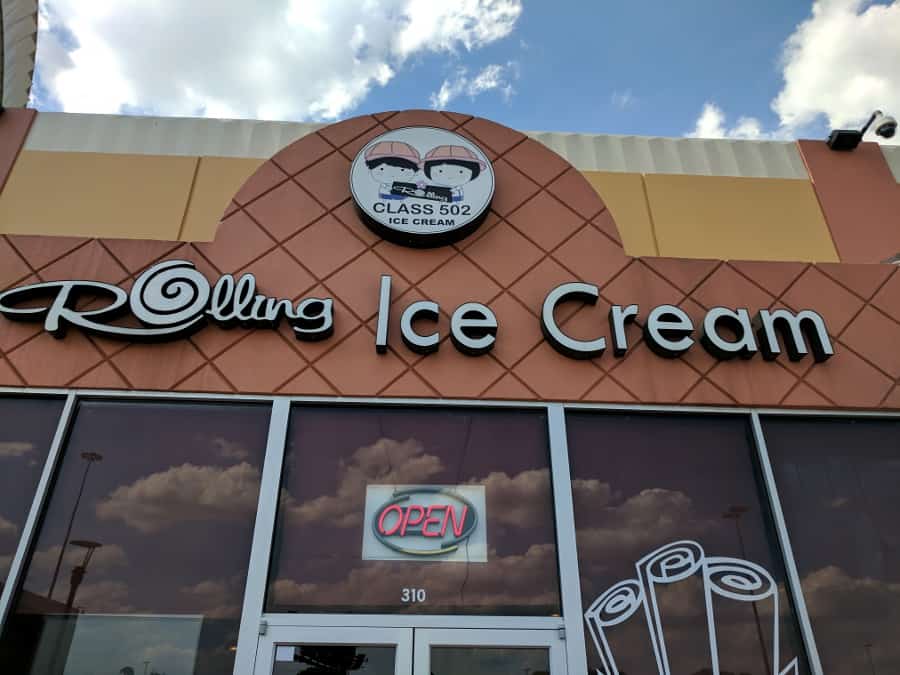 Address: 7620 Katy Fwy, Houston, TX 77024
Class 502 Rolling Ice Cream rolls up your ice cream!
The shop in Chinatown closed, but we found a location at the Marqe (right next to Candytopia).
Here you see your ice cream being made, see it get rolled up and then tucked into a little cup.
On our last trip we shared the cookies and cream option… which is covered with cookies and fruit. It was too big for just one, so we all shared.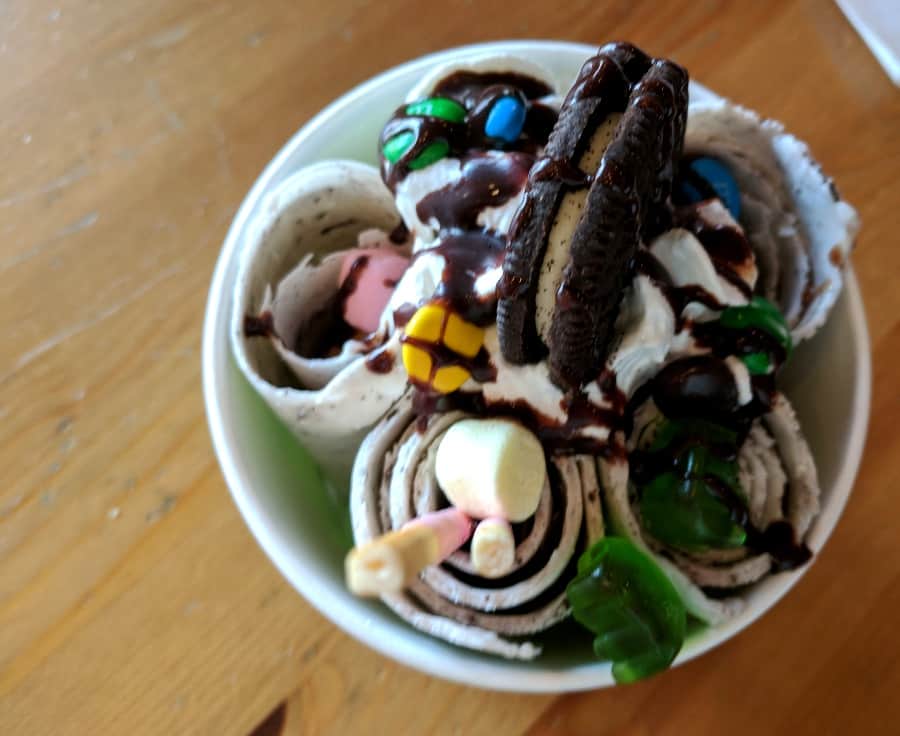 The restaurant is sleek and fun. It is expensive at about $6 each, but we were happy with the show!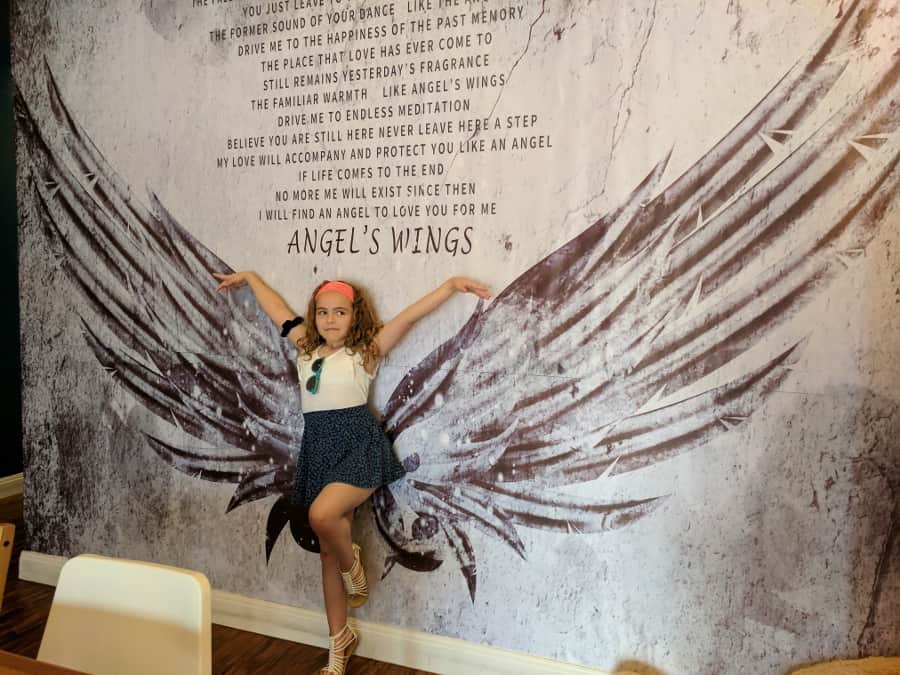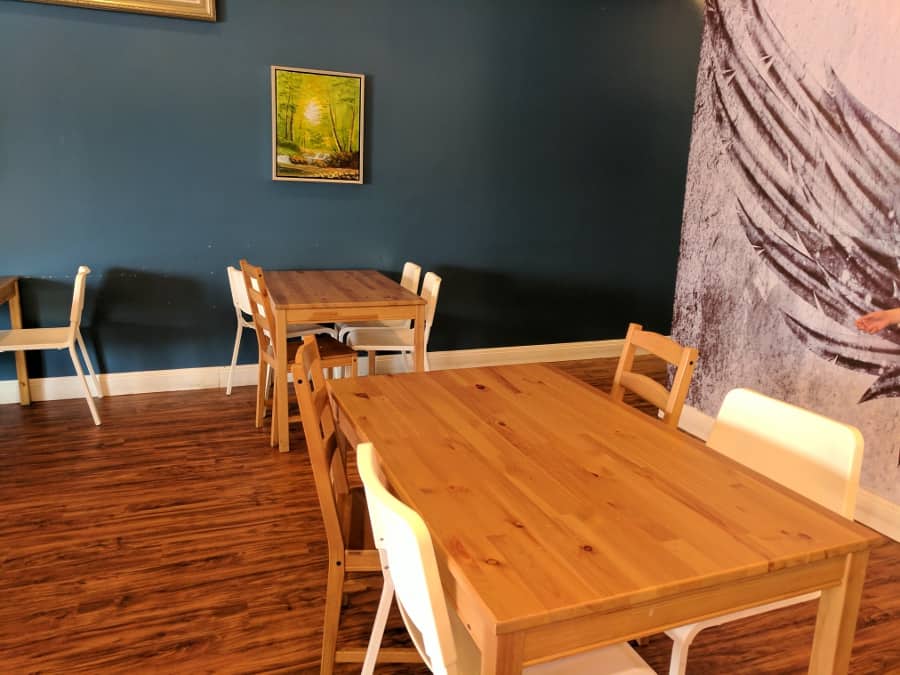 Find more Houston area restaurants: