Update for 2021: I am still looking for details on if this event will return to Bayou Bend. I'll update the post if I find anything. (And please tell me if you have any updates!)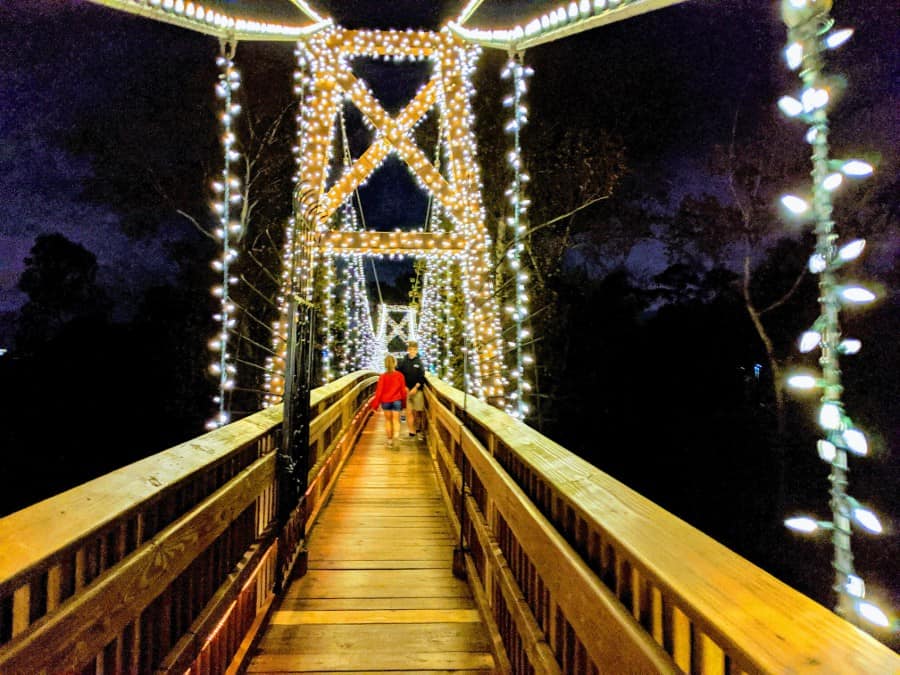 Christmas Village at Bayou Bend is open for the season! There are lights, hillside tubing, an outdoor movie, Santa pictures and more!
At Bayou Bend, you park and cross the lit up suspension bridge to see thousands of lights and have all the fun.
See the video below:
We went on a school night and it was not too crowded... but last year we went on a Friday by Christmas, and it was packed! As we get closer to Christmas, I recommend arriving at opening... or later in the evening to try to avoid some of the crowds.
The kids had a great time throwing the cotton "snow balls", sledding down the faux-snow slide and playing at the music-bell stations.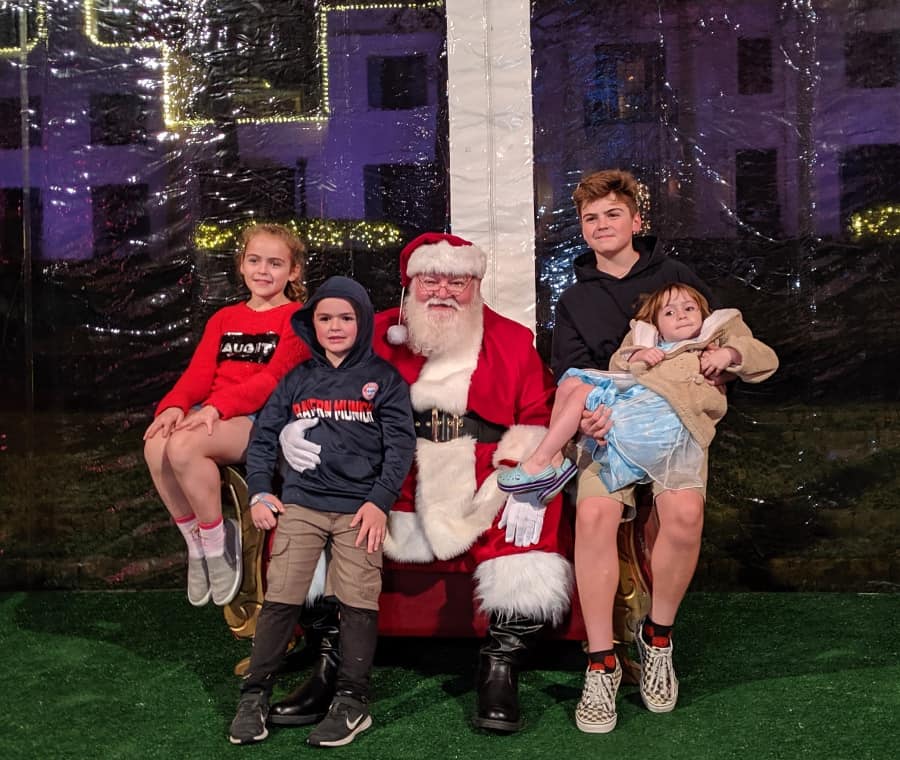 I bribed my kids with popcorn to take a Santa photo and to get them all to look at the camera. (The photo was $10 and included two prints.) And now Santa knows we need lots of Legos for Christmas.
For a $5 upgrade, you can take tours of Ima Hogg's historic mansion, which feature live actors, theatrical effects and Christmas decorations. Priority parking is $10 (cash only). Parking in other lots is free.
Look at the pictures!