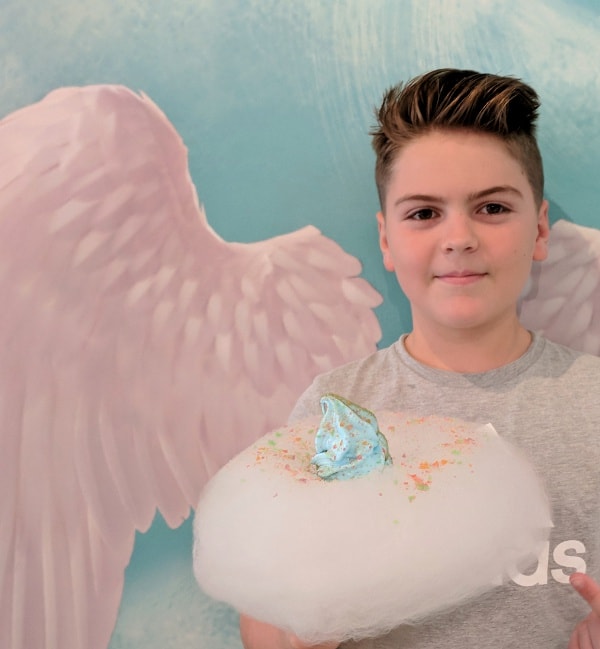 Address:
9889 Bellaire Blvd D232, Houston, TX 77036
This is how you do ice cream!
Sea Salt and Matcha ice cream, wrapped in cotton candy and topped with Poprocks... at Aqua S Ice Cream!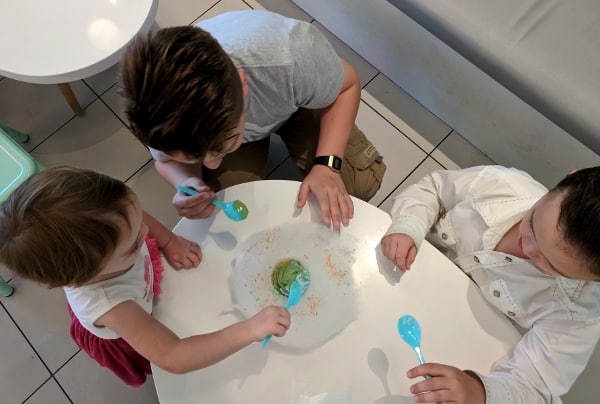 Aqua S is a is a beautiful little shop in Chinatown... and sea salt ice cream is the thing to try. The other flavors change regularly... but you can always get them in a cup or cone and add on creative toppings like toasted marshmallow, popcorn, cotton candy (fairy floss) and Poprocks.
There are regular sized tables... but a whole bunch of short tables with stools. Also the walls have lots of good spots for pictures, like angel wings, neon lights and more!
Ice cream is not cheap... and ours was nearly $7... but we shared it 3 ways and called it a good treat! The sea salt ice cream is really very good (coming from someone who likes things super sweet)!
Check out the pictures!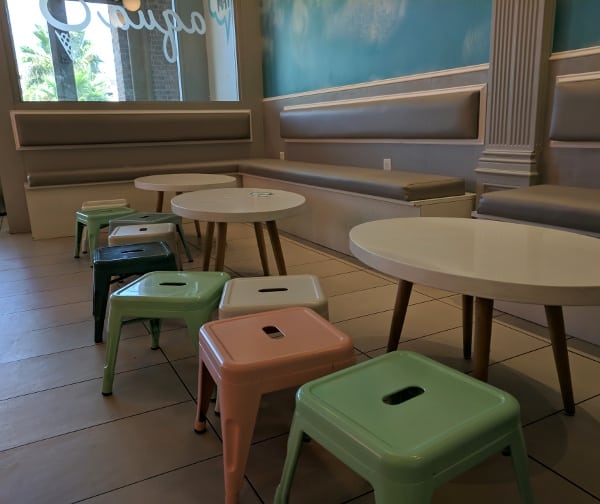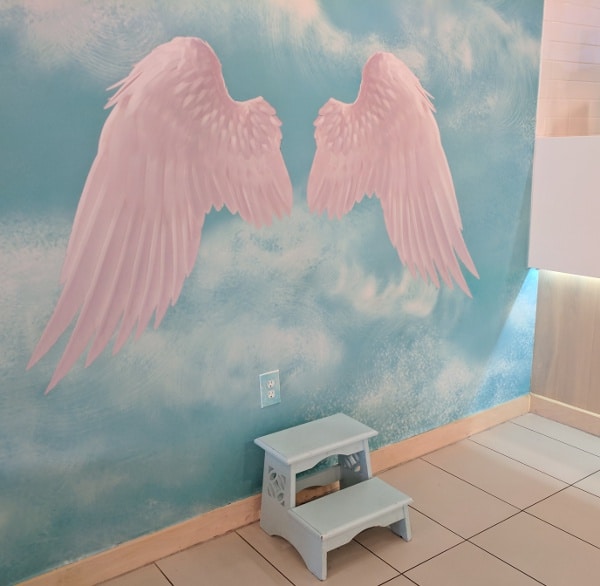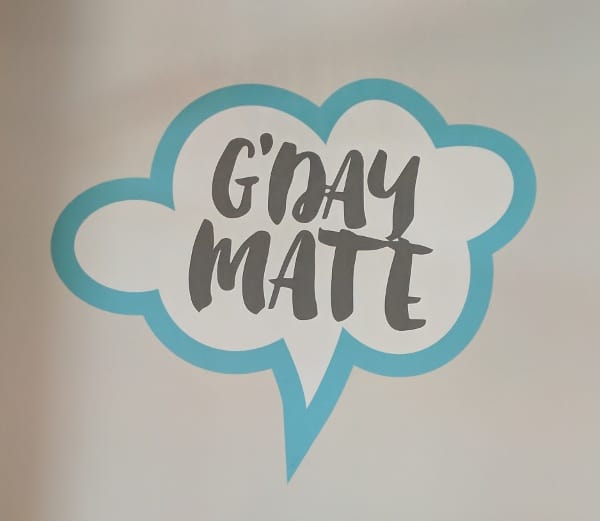 Find more Houston area restaurants: