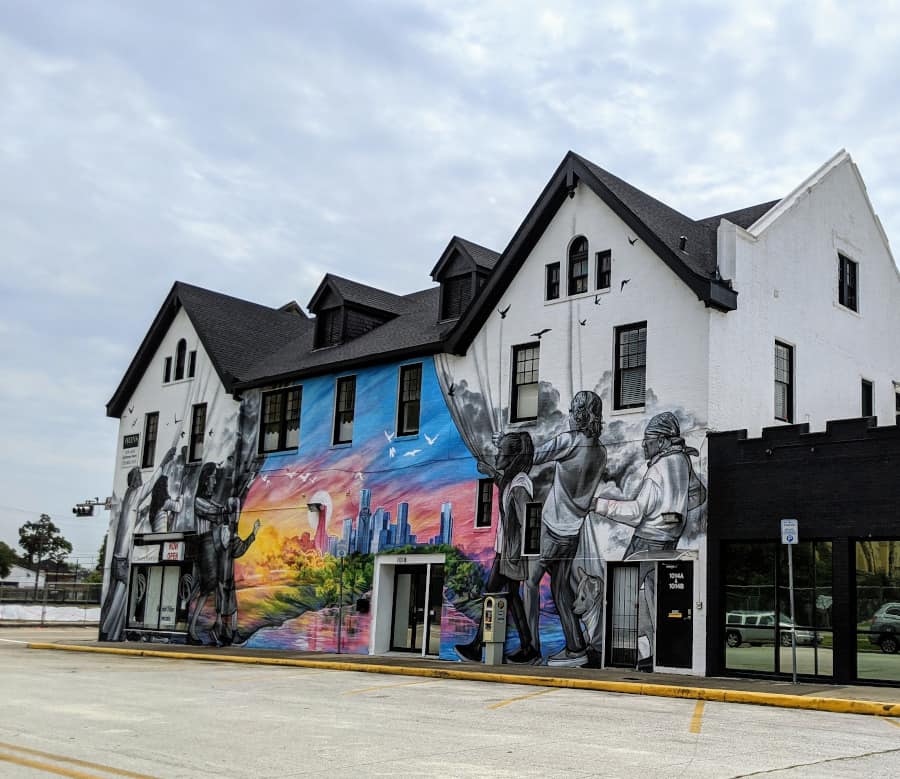 Address: 1018 Cleburne Street, Houston, TX 77004
Look at this! My teen is hanging out with me AND we're at the coolest mural!
The detail of the Houston Curtain Mural, by Emily Ding, is amazing. It shows a colorful Houston bringing light to the world.
Parking is available right in front of the mural, on the street. One side is metered parking but it looks like the other side is not. (Just check the signs before you leave your car!)
Look at the pictures… and find more Houston area murals and art HERE!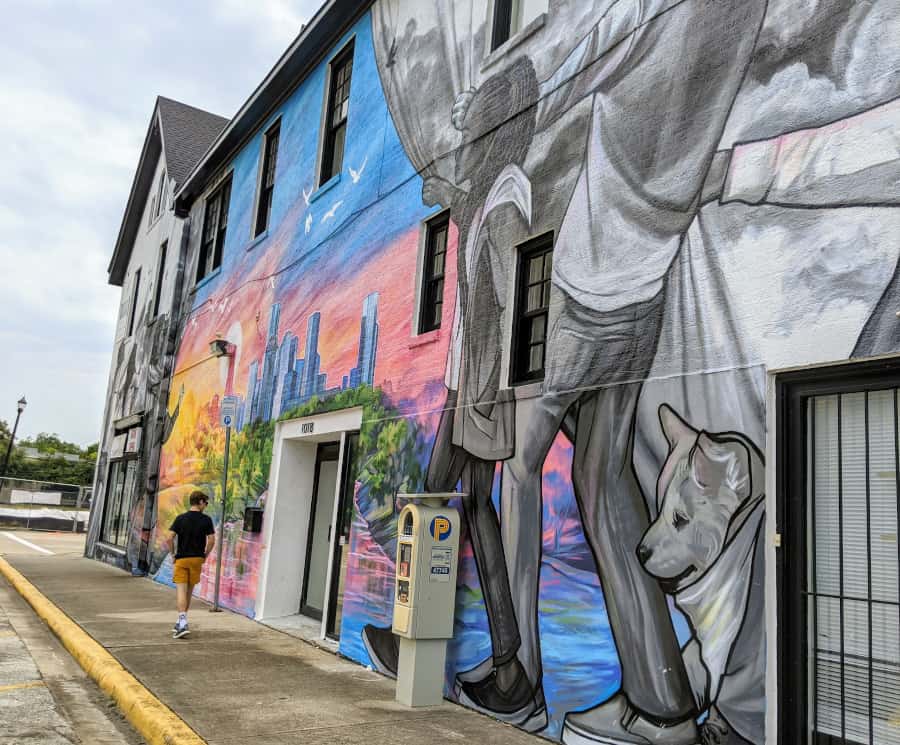 Find more Houston area murals: