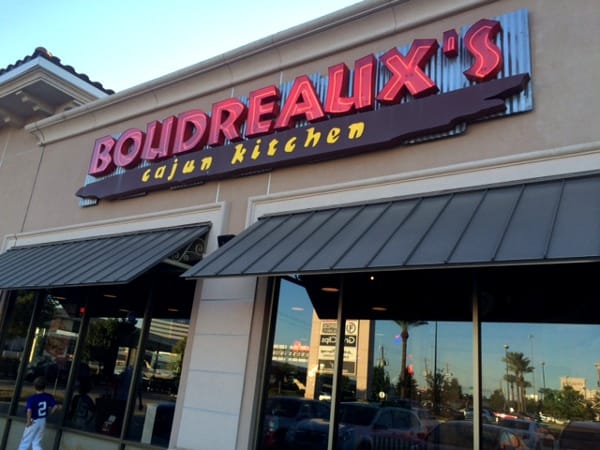 Location:
9774 Katy Freeway Houston, TX 77055
Age Appropriate:
All Ages
Price:
$-$$
Cajun food is really comfort food for my husband and his family. His mom cooks gumbo as often as I cook pasta! He felt like comfort food on Saturday and so we went to Boudreaux by Gessner and I10.
Boudreaux is a classic for Louisiana fans, it is casual, quick, delicious and friendly. The Cajun music in the background is very entertaining and is sure to cheer you up! Boudreaux was created more than 15 years ago by 3 friends who felt that their concept of a good family-friendly restaurant could work and they now have 3 locations to prove them right! They love families and have specials for seniors and for kids that get to eat free on Tuesdays.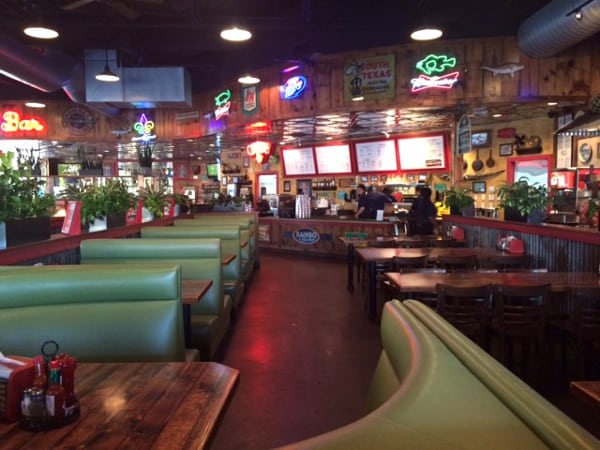 Their dining room is very welcoming and offer plenty of booths – still my son's favorite! and big tables for big families. The décor is fun, eccentric and you have to spot Thibodeaux, the alligator, which is sure to be a hit with the children! Their bathroom is nice and clean.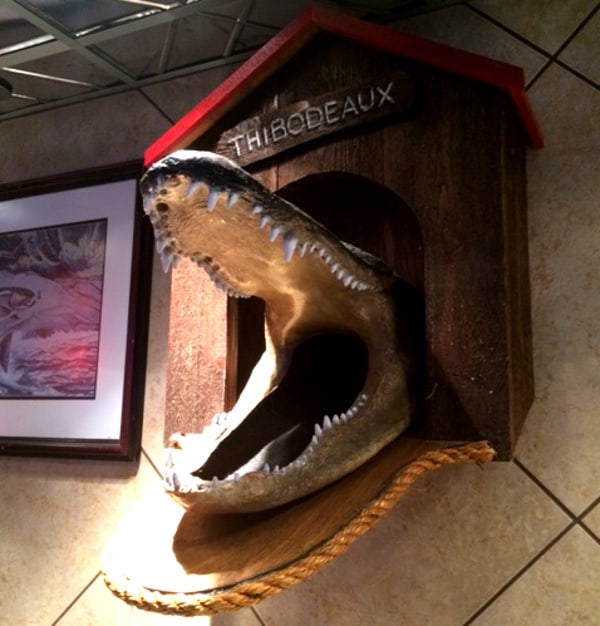 My son chose the cheeseburger and fries from the children's menu (he doesn't' have a big Cajun palate yet!) It came fast and since he was able to custom order it, it had no lettuce nor tomatoes! Oh well, he will eat vegetables another day! He did enjoy his whole burger and the fries.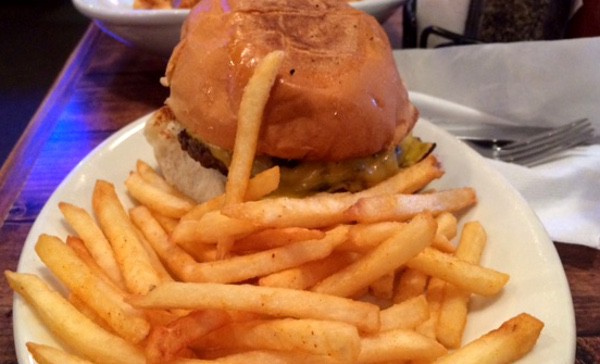 My husband, who has lunch there with his good friend regularly, ordered his favorite: Shrimp and Fried Grits. I didn't even know that we could fry grits! It is a really good guilty pleasure! Large shrimps are sautéed and the fried grit is on top with a delicious sauce to tie everything together.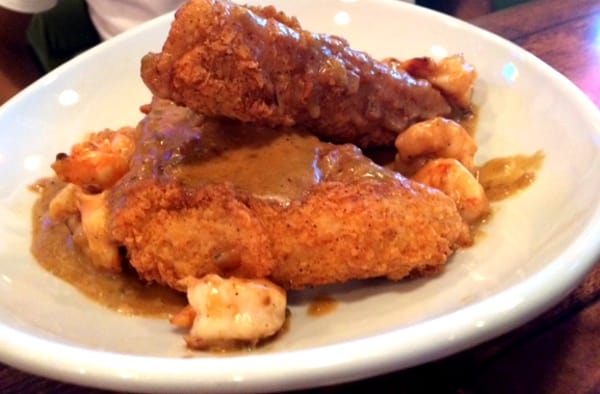 I ordered the Grilled Platter which was a really good option for me. I had 2 small crab cakes, a catfish fillet and a skewer of grilled shrimps with sautéed potatoes and green beans. I really enjoyed the crab cakes which were not greasy and very tasty. The shrimps and fish were very good too and to my delight, not too spicy but still obviously Cajun.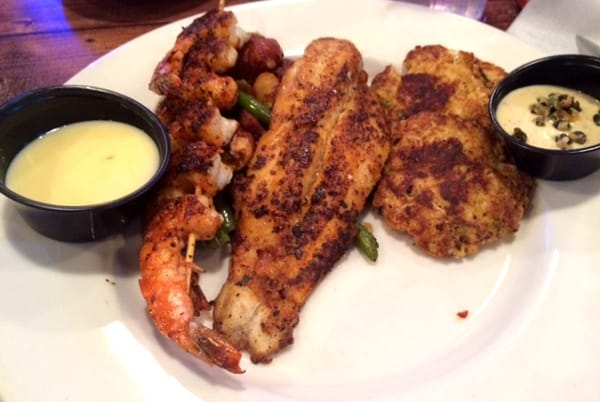 The staff was very friendly and we really enjoyed our meal. As we were leaving a group of firemen came in, with big smiles on their faces and they chitchatted with our son who was in his baseball uniform. And as my son said, it must be a good restaurant if firemen eat there! So, I hope your family will enjoy a delicious Cajun meal at Boudreaux very soon!
See you next week for another culinary adventure!