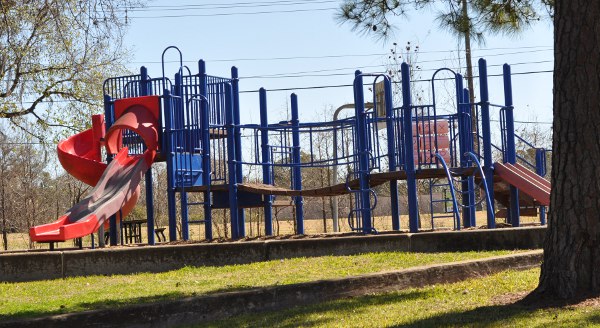 Address:
3000 Ennis St, Houston, TX 77004
This park is right along Brays Bayou and the Columbia Tap Rail Trail... and I had driven by it a hundred times on MacGregor Way. It's Bennett Mills Park, next to Good Hope.
The unusual thing is that I rarely see anyone using this playground. Maybe it's because there are no houses right next door... or maybe it's because Riverside Park is just up the street.
Whatever the case, we decide to check out the park.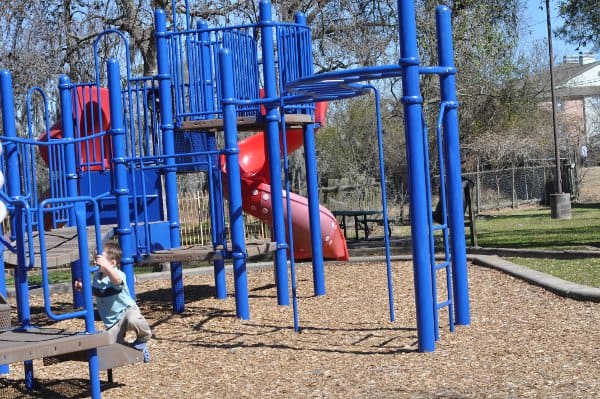 The playground has good visibility from the street and had several walkers headed down the trails. I would have liked more people playing at the park and more houses or businesses looking over the park.
Still, we had fun on the monkey bars and slides. The medal parts of the equipment was in good shape but the plastic needs some love.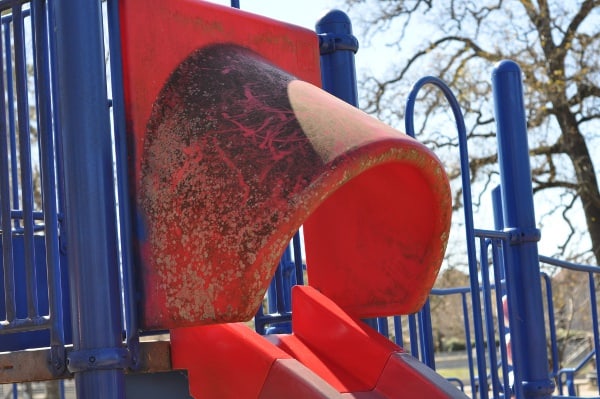 This park is also very close to Hermann Park and the zoo... so really, unless you live close, you probably want to head there. But if you are headed down the bayou trail, you could take a few minutes to let the kids play at park.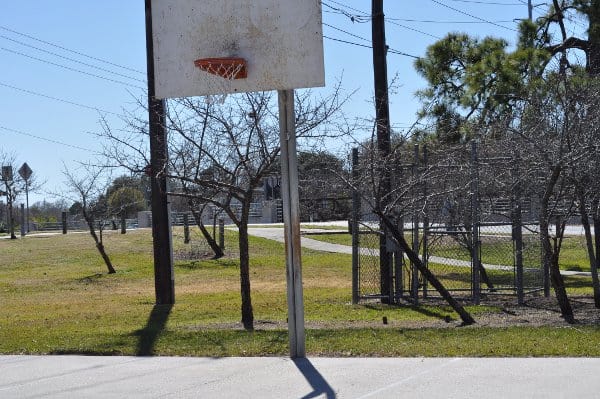 Find more Houston parks: