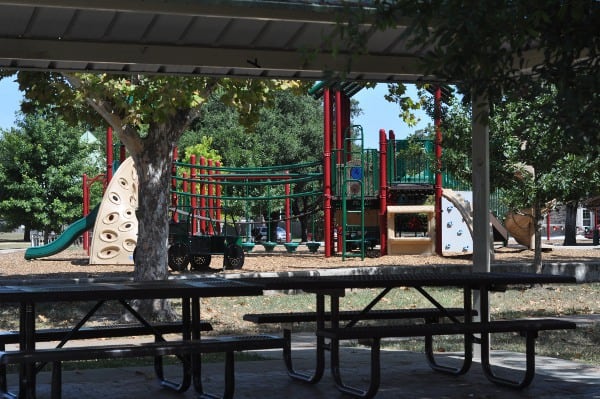 Address:  
12700 Kimberley Ln, Houston, TX 77024
This week's park review includes 2 parks! Side by side in the Memorial area is Bendwood Park and Bendwood Spark Park!
The Spark Park is open after school hours, during the summer and on weekends. The city park is open all the time... and both are really good parks!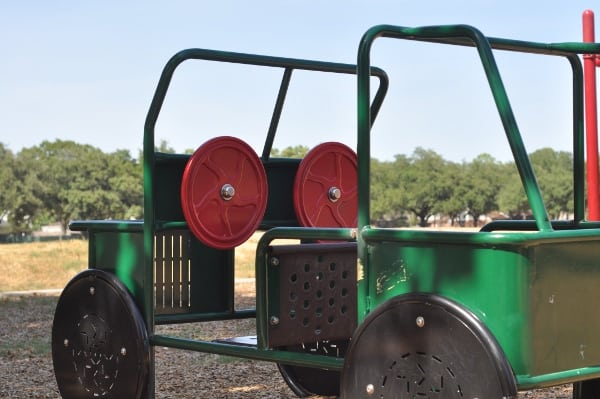 Bendwood Park
is a huge city park, with 2 playgrounds, picnic spots, walking trail, baseball field, tennis courts and a big green space (that was being used for ultimate frisbee).
The playgrounds have a cool "explorer" theme with a jeep play structure and some hidden codes that kids can break.
The big playground also has unique rock walls, zip lines, monkey bars and toadstools.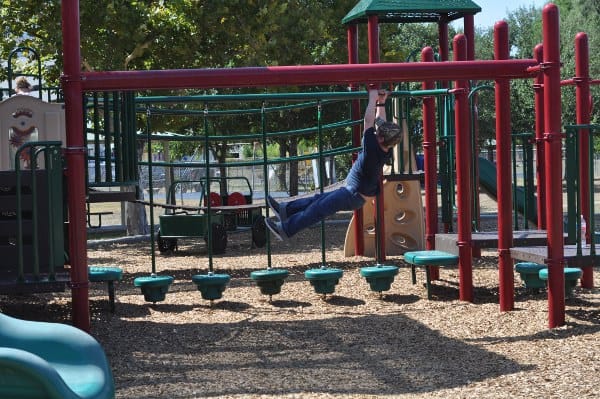 Next to the big playground is the smaller play structure for little kids. This also has a secret code, slides and teeter totter.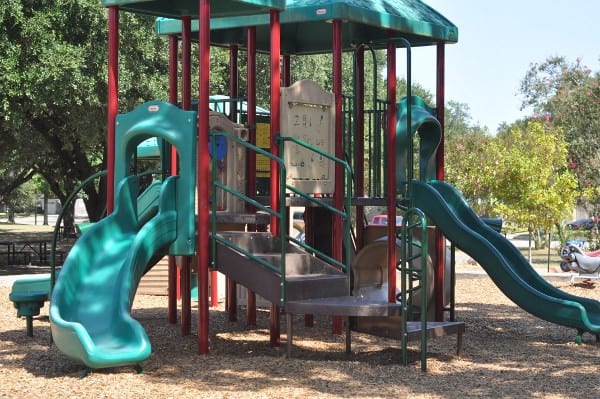 The playground is away from the street but visible from the rest of the park. It wasn't especially busy when we visited, but with some walkers and frisbee players, the park felt safe.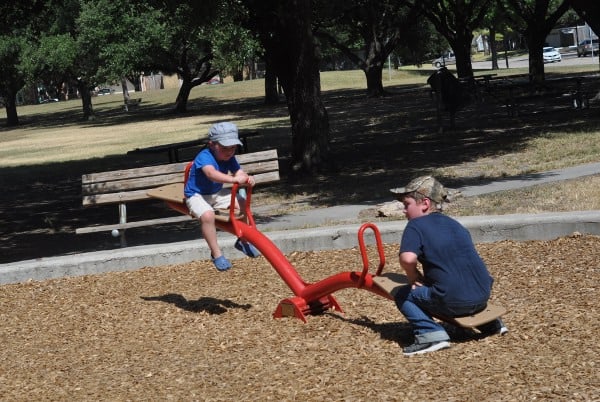 Right next door to the Houston Park is the Bendwood Spark Park.
The Spark Park Program develops school parks into neighborhood parks as a way to increase green space in Houston. Bendwood Spark Park gates open after school activities end and throughout weekends, holidays, and summer months for everyone to enjoy.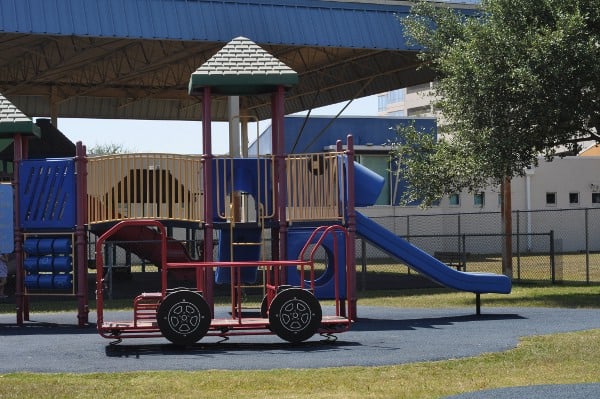 The Spark Park has 3 areas... one is a part shade toddler playground, one is a full sun playground (with fire truck and helicopter!) and a full shade playground.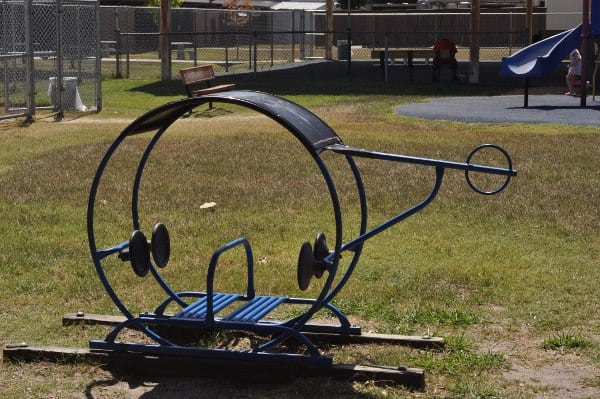 This park has some great equipment, including a roller slide, all-abilities swings, bridges, slides and more. And, of course, we loved the fire truck and helicopter.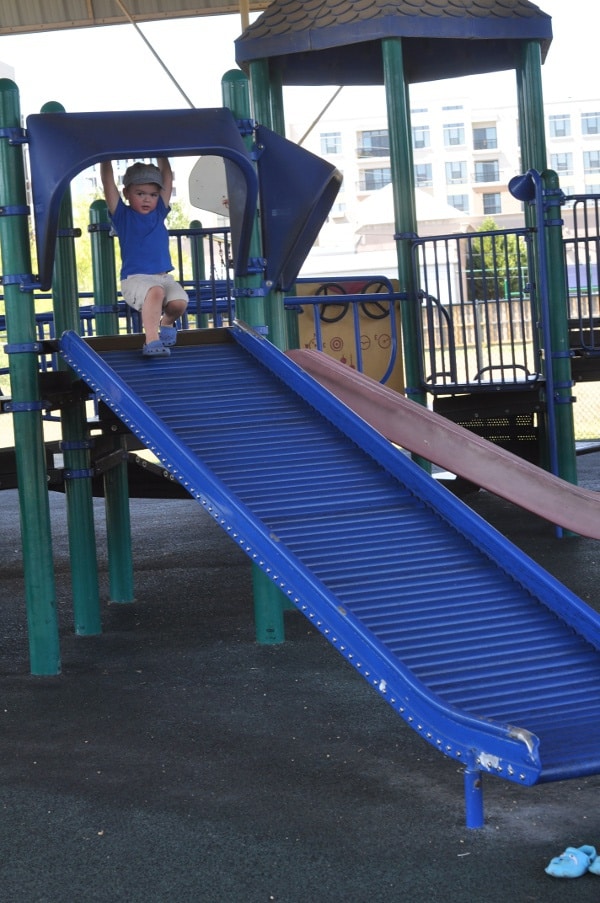 This playground has a little less visibility from the street. It's behind a very nice school, in a nice neighborhood... you just don't have a lot of pedestrian traffic through it. I'd like a little more visability, but when we visited, we had no issues at all.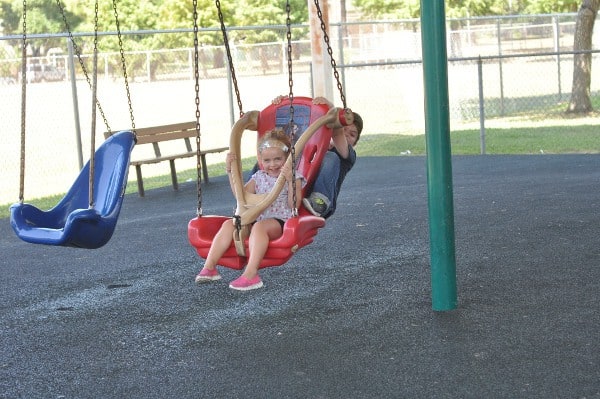 We saw another family in the shaded playground... because it really was much cooler under the roof! Other than them, we had the place to ourselves on a (hot) weekend afternoon.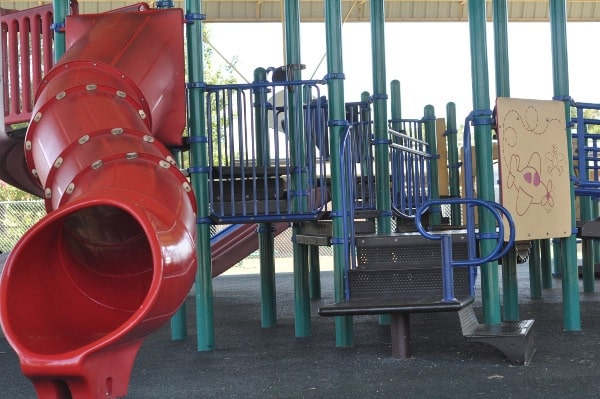 Bendwood Spark Park and Bendwood Park were great finds. Thanks to Houston Mom, Jenny, for telling us about it!
Find many more Houston parks here: