As you explore Houston Parks, be looking for treasure boxes, just under the mulch and gravel... or bring your own to hide!
Last week, Fun2Go Misters shared a list from Kids Stuff World... Acts of kindness you can do with your kids.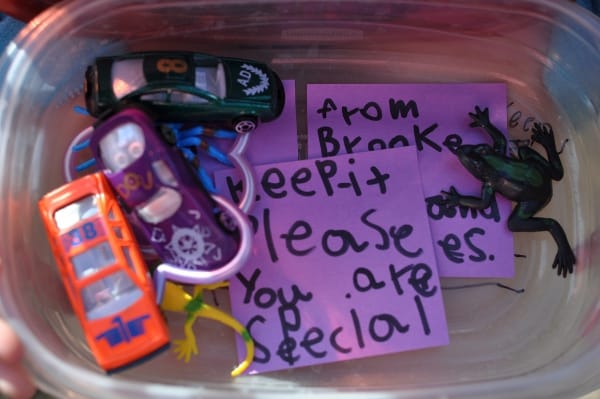 The list has 22 ideas... and 1 was to bury treasure at the playground. This is something we got excited about and could do easily!
My kids decorated a container with markers, added some notes and some real treasure... Matchbox cars, bracelets and frogs.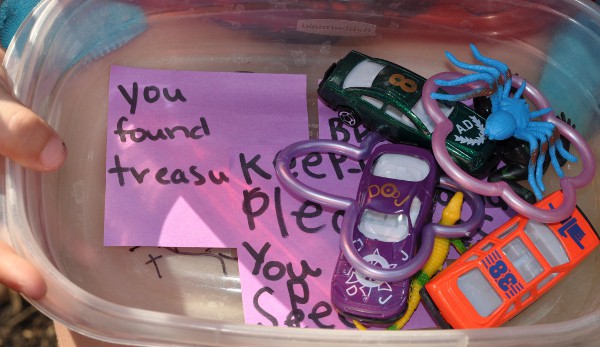 At first the kids were a little unsure about burying treasure for someone they did not know... and not being around to see it found. But I told them it would make someone feel special and that was a good enough reason for me.
After some thought, they agreed. Mostly. My youngest wasn't so sure about treasure that wasn't for him, but went along with the plan.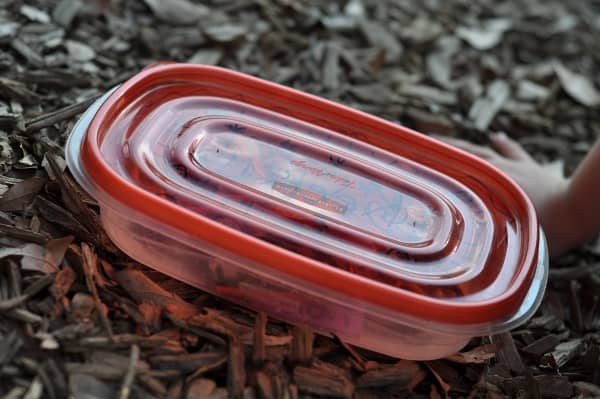 We were super sneaky as we buried the treasure at the busy park... and even my 3 year old could get excited about this. And when we went back 2 days later, it was gone!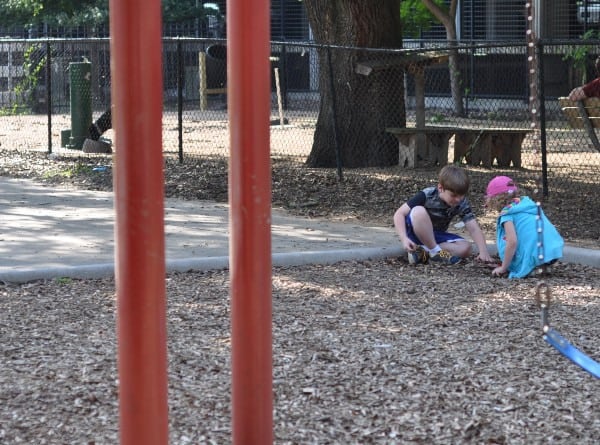 So next time you visit a park we recommend... be looking for treasure. Or bury your own treasure for kids to find!