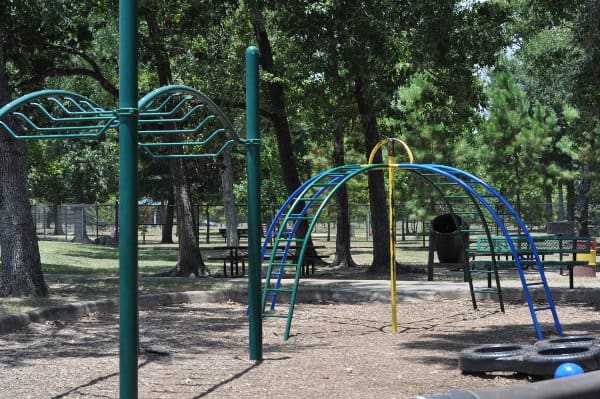 Address:  
7500 Bay Area Blvd, Houston, TX 77058
The best part about the weekly park review is that it gives us a reason to visit new parts of the city. Since we've checked off many of the parks in central Houston, we've been packing up the van and driving all around the city. This week took us to the Clear Lake area... and Bay Area Park!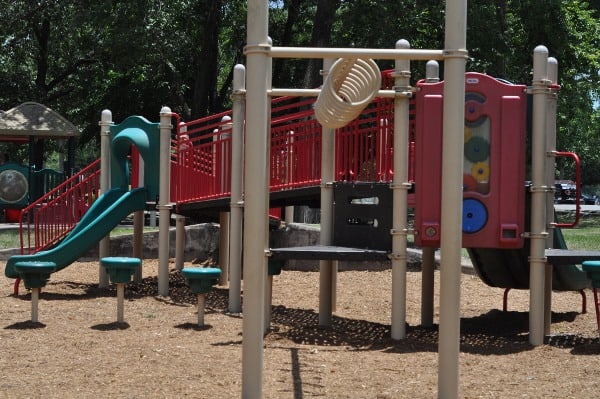 Bay Area Park, on Armand Bayou, has lots of trees, picnic spots, trails, ball fields, fishing, dog park, playground and restrooms. This big park has a lot to do and even on a hot weekend afternoon, it was full of families picnicking and playing.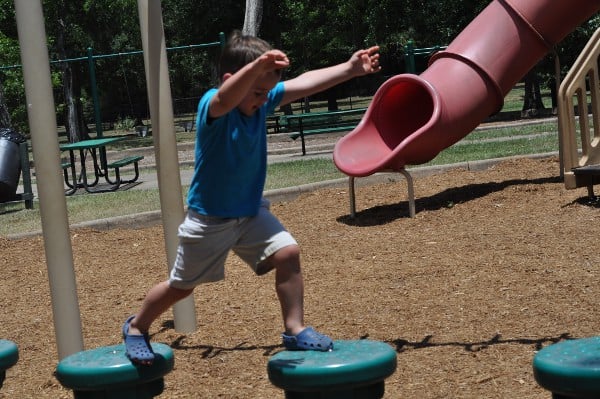 The playgrounds are next to the restrooms... and there is a spot for toddlers and for bigger kids. The toddler play area is shaded... so it was the most busy when we visited.
Still, the big playground has cool lily-pad steps, monkey bars, ladders and slides. We played ninja warrior here until we were too hot and headed over to the little play area.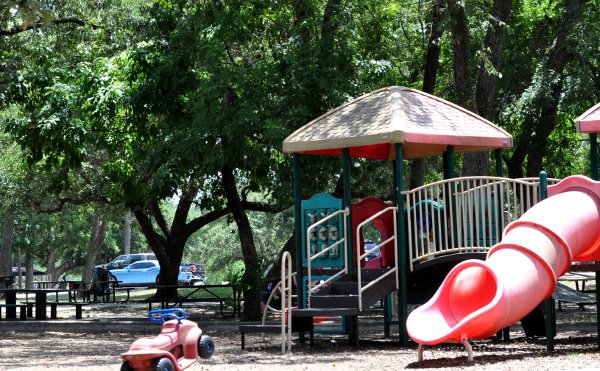 After playing at the playground, we drove around the loop around the park. We found the horse shoe courts, the Scout Hut, the garden, a duck pond and the fishermen on the water. The car air conditioning was too nice to leave again... but when it cools off we'll have to explore more of the trails and water.
If you are in the Clear Lake area, check out Bay Area Park!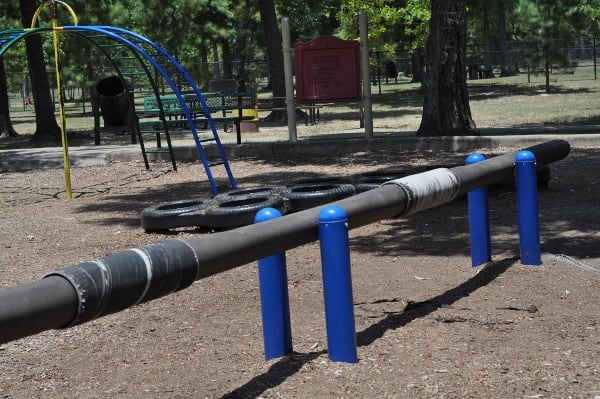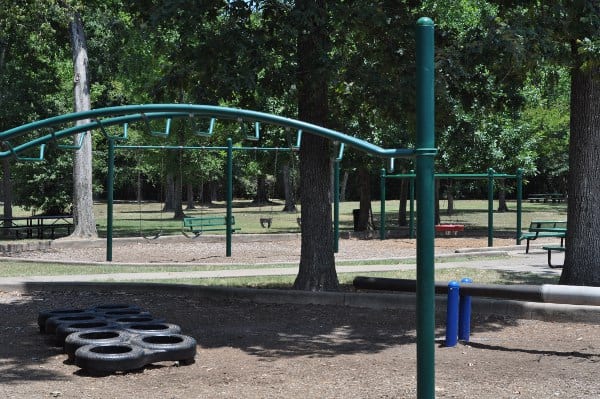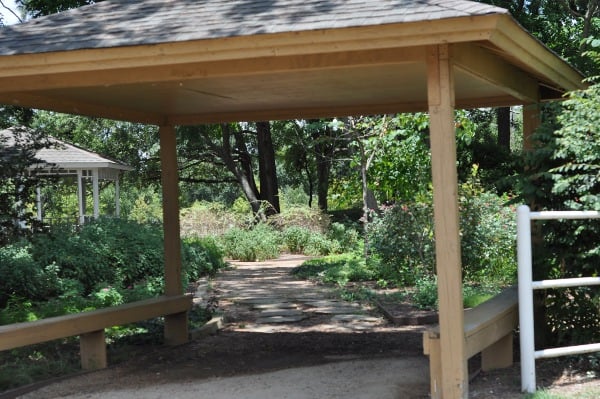 Find more Houston parks: