Have you seen the Harlem Globetrotters? They were in the Houston area last week... and the show was great!
Check out the Facebook Live:
I took my kids (11, 9, 6 and 21 months) and my parents... and everyone was very entertained. Even the toddler was excited to watch the basketball and the funny interactions with the crowd.
The game is 4 quarters... but while time is running down, the players stop to pull in the crowd. There is one break at halftime and after the game, the players stay on the court for autographs.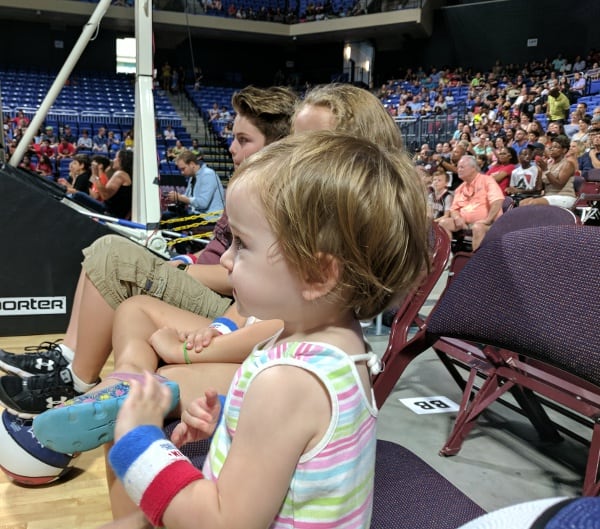 In the past, I've heard people say that their kids liked it, the parents liked it but the grandparents, who had seen the Globetrotters years ago, thought it was not like it used to be. They thought the showmanship used to be better.
Well, we've now seen the Harlem Globetrotters twice in Houston and have been entertained each time. We liked the basketball, the tricks and the shenanigans. And when they come back to Houston, we'll be happy to go see them again!
Check out the pictures and the video... and if you went to the show, tell us what you thought!