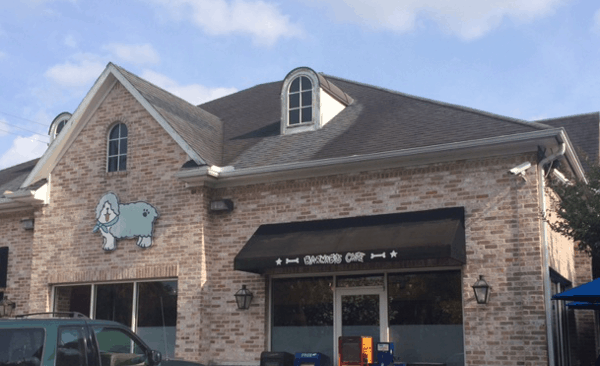 Location:
1701 South Shepherd Dr Houston 77019
Age Appropriate:
All ages!
Price:
$-$$
Hi, I'm Juliette! My husband, my 6-year-old and I love going out to eat and we are sharing our restaurant finds with you.
We stopped by Barnaby's Cafe on Shepherd this week (one of their several locations). As I am writing this, it is pouring rain and thundering and I can't believe we had a lovely patio dinner Sunday evening! We have friends that live across the street and that ate there almost daily while their house was being remodeled. Barnaby's became their second kitchen and we definitively thought of them!
Saying Barnaby's is dog-friendly is an understatement. First of all, pooches are welcomed on the patio and then the theme of the dining room is dogs, mostly the cute Barnaby, a sheepdog that inspired the owner. Please, check out their
website
, it is really cute!
I think the style is best described as whimsical and fun. The feel is very comfortable and happy and their side patio is shaded and cozy. Their well-equipped bathroom continues the dog theme with fun wall stickers and my son's new favorite accessory: a mouthwash dispenser!
The menu is great and offers fresh and healthy treats. We started with their homemade guacamole and chips. We know we shouldn't have because it was so delicious and addictive we kept saying we had to stop eating but couldn't. Their guacamole was chunky and not too spicy, which pleased my son!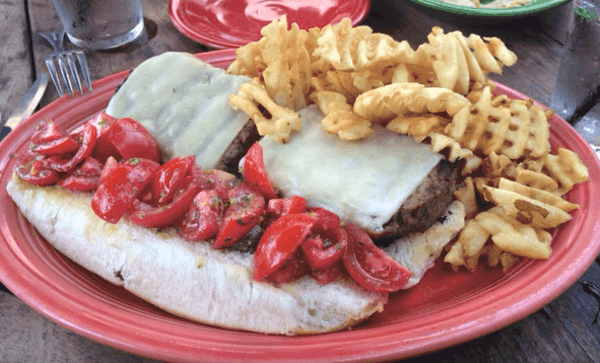 My husband ordered the meatloaf bruschetta sandwich with waffle fries. He loved it and ate until he was completely sated. The serving size was fit for a Texan and I don't think he could eat it all.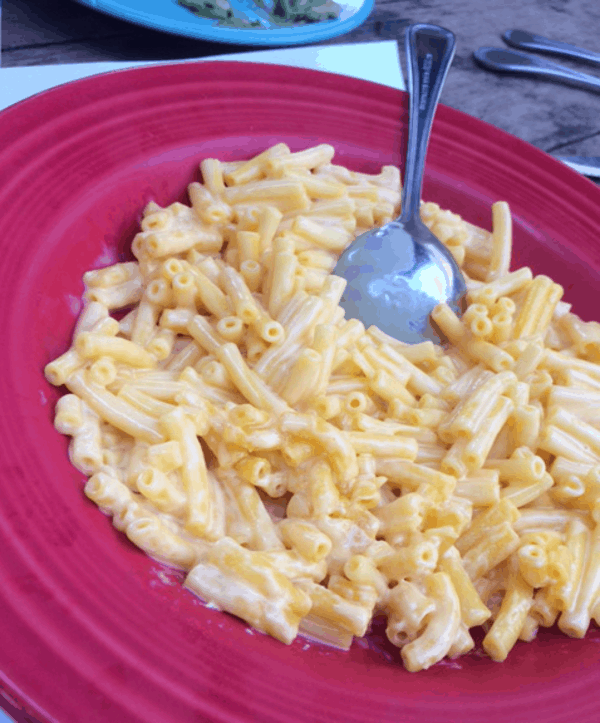 My son had some mac and cheese, (I am noticing a trend with him when we go out, so I make sure not to cook them at home!) from the kid menu and ate his bowl in its entirety.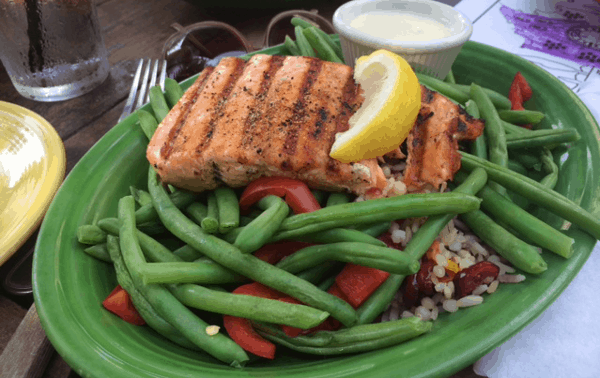 I picked the grilled salmon with green beans. The salmon was cooked to perfection- not too cooked but not raw either. Their dessert menu looks wonderful but we had to pass that evening.
The ambiance was wonderful and we really enjoyed our dinner. We knew that eating outside was going to be on hold until October so we took our time! We then enjoyed a nice stroll at the River Oaks Shopping center, one block north of Barnaby's Cafe.
So, as soon as it dries up outside, take advantage of a great cafe that offers great healthy fares in a dog-friendly environment your kids are sure lo like!
See you next week for another culinary adventure!