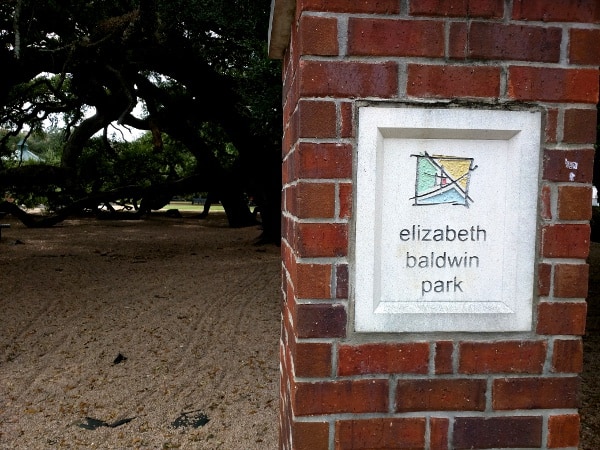 Address:
 1701 Elgin St, Houston, TX 77004
Baldwin Park is in an old Midtown neighborhood with old houses and new townhomes. It's been around for a long time and has changed over the years. The most interesting thing might just be the namesake, Elizabeth Baldwin. Go HERE to learn about her place in Houston history.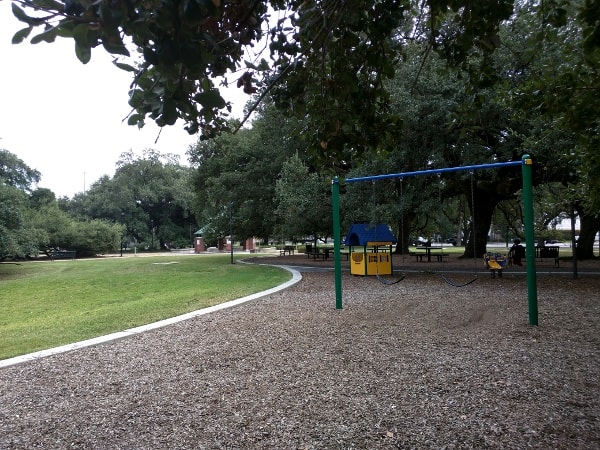 This park has giant oak trees and cool playground equipment. We really like spiderweb play structures, and Baldwin Park has one!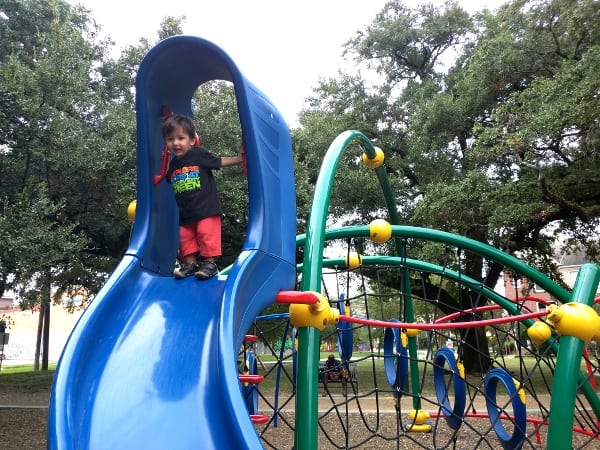 This park is very urban and has a lot of traffic passing by (which we like for extra eyes on the park). When we visited, there were a couple of homeless men at the park. They were friendly and we had no safety concerns.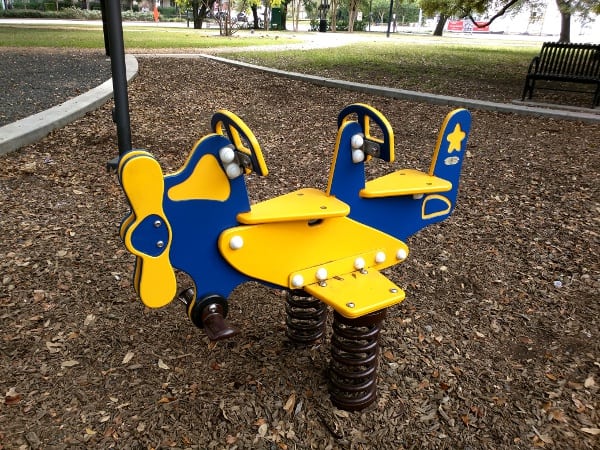 Learn more about Baldwin Park
HERE
!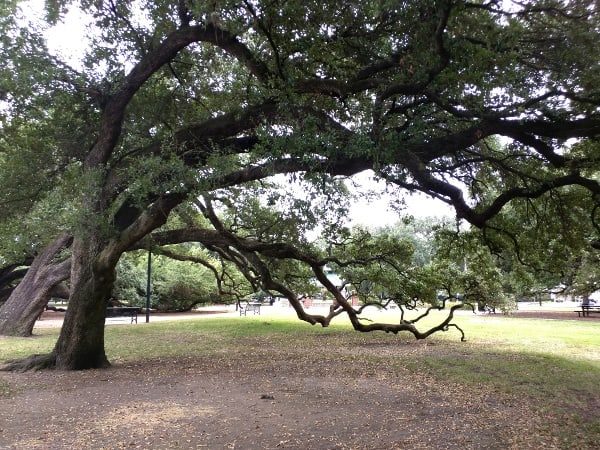 Find more Houston parks: