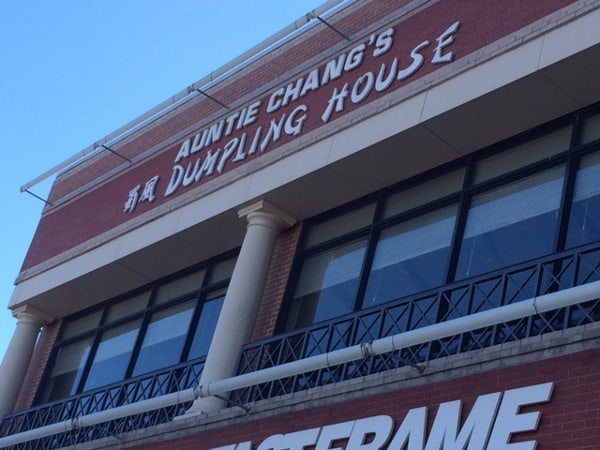 Address:
2621 S. Shepherd Dr. 77098
Age Appropriate:
All ages
Price:
$
Happy 2016 to you !I hope this new year will bring you lots of joy and fun adventure thanks to BKSC!
My son and I went to a Chinese restaurant to start the year and get a good fortune at the end of the meal! Auntie Chang's Dumpling House is a great place to start a new year! It is on the second floor of a shopping center on S. Shepherd and Westheimer. It feels very familial and casual as soon as you walk in. The sound of water from a nice fountain soothes you as the hostess sits you. Their décor is simple with small tables and bright light from big windows. Their bathroom was nice and clean. They have high chairs ready for younger kids.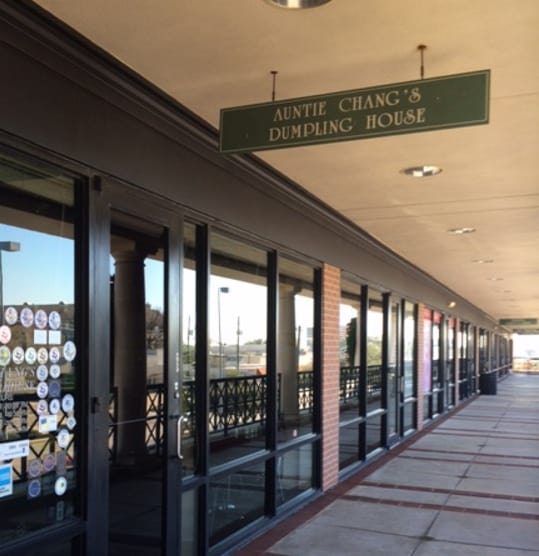 As we sat down, we got intrigued by all the little pots filled with sauce. We tried to identify all of them – we are still not sure on a couple but my son really enjoyed that small game. As we were waiting, we saw fresh vegetable crates come by, fresh rice… We felt confident in the freshness of our lunch!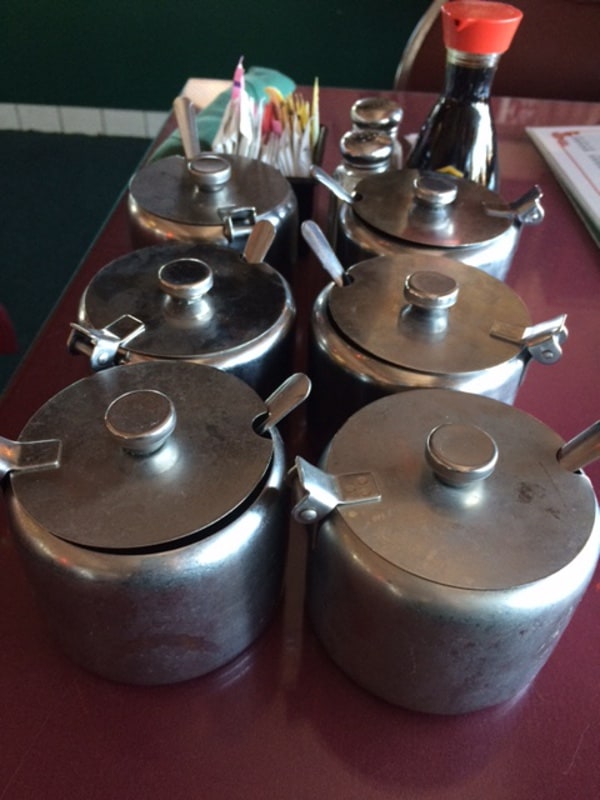 Their lunch menu was classic and had my son's favorite: steamed dumplings. I ordered the sweet and sour pork. Our lunch started with egg drop soup, which was thick and not too hot. Then a fried wonton and fried rice (you can substitute with plain rice) came in with beautiful dumplings!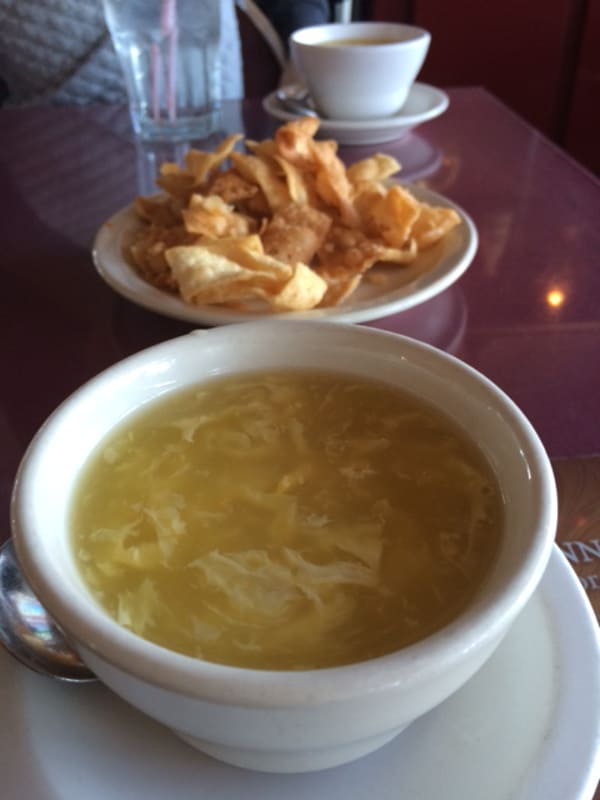 My plate looked good too and the pork was delicious, crunchy and the fried rice was good and tasty. My son ate his rice as his dumpling cooled down and then ate 5 of them! Dumplings are one of his favorite food and he can be picky. He really loved these and the sauces that came with them.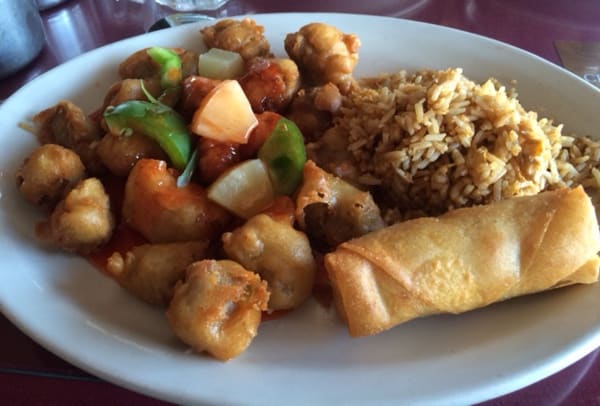 It is always a special moment to go out with my son and to see how he is growing up and Auntie Chang is a great quiet and comfortable place to have nice conversations and good food. We even got a surprise bonus when my son's wonderful teacher walked in and told us it was also one of her favorite place for lunch! My son was very happy to see his teacher on Christmas break… but he was not ready to talk about school!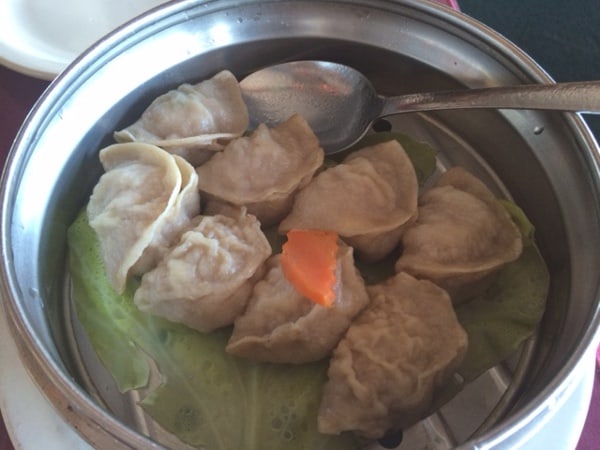 We felt good about our fortune at the end our nice lunch and we wish you and your family a happy meal at Auntie Chang's dumpling house! I don't usually mention prices but I'm going to make an exception: their lunch options start at $6.50 which is really hard to beat. Being frugal and having a delicious meal at the same time, happy start of the year to you!
See you next week for another culinary adventure!