Strike a pose in front of this Astros Star Mural!
This rustic wall is on 19th Street in the Houston Heights and is next to Manready Mercantile. This popular mural is by artist Robynn Sanders.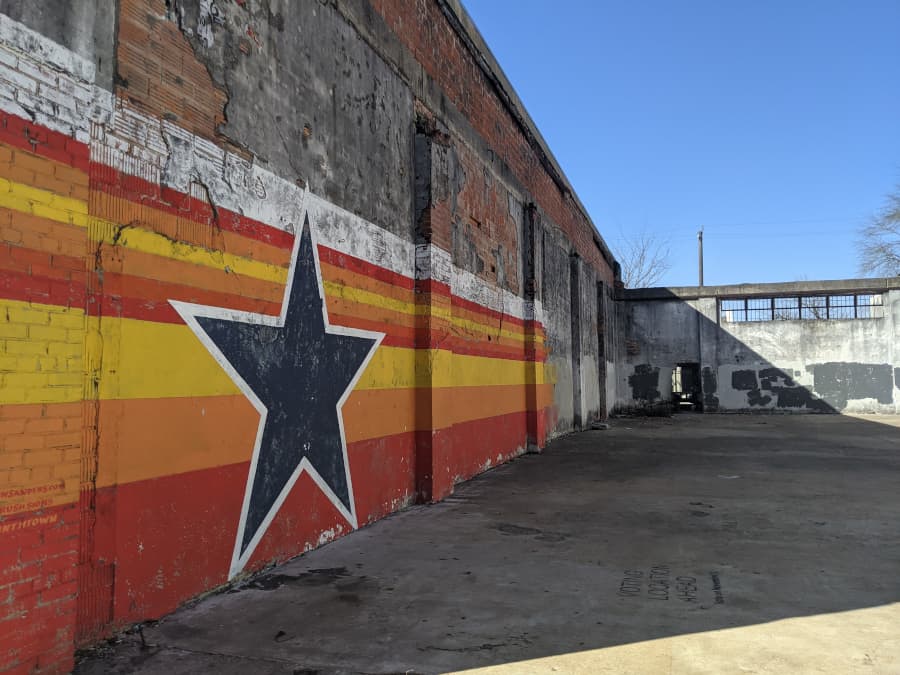 This mural is on the side of a store and is in an empty lot/storefront, so it is easy to get pictures with no cars in the way.
Free street parking is available (but you may have to make a few laps on a busy day).
While you are there, stop in a local restaurant for lunch or ice cream... and shop in the eclectic shops. I think that 19th Street is one of the coolest streets in Houston!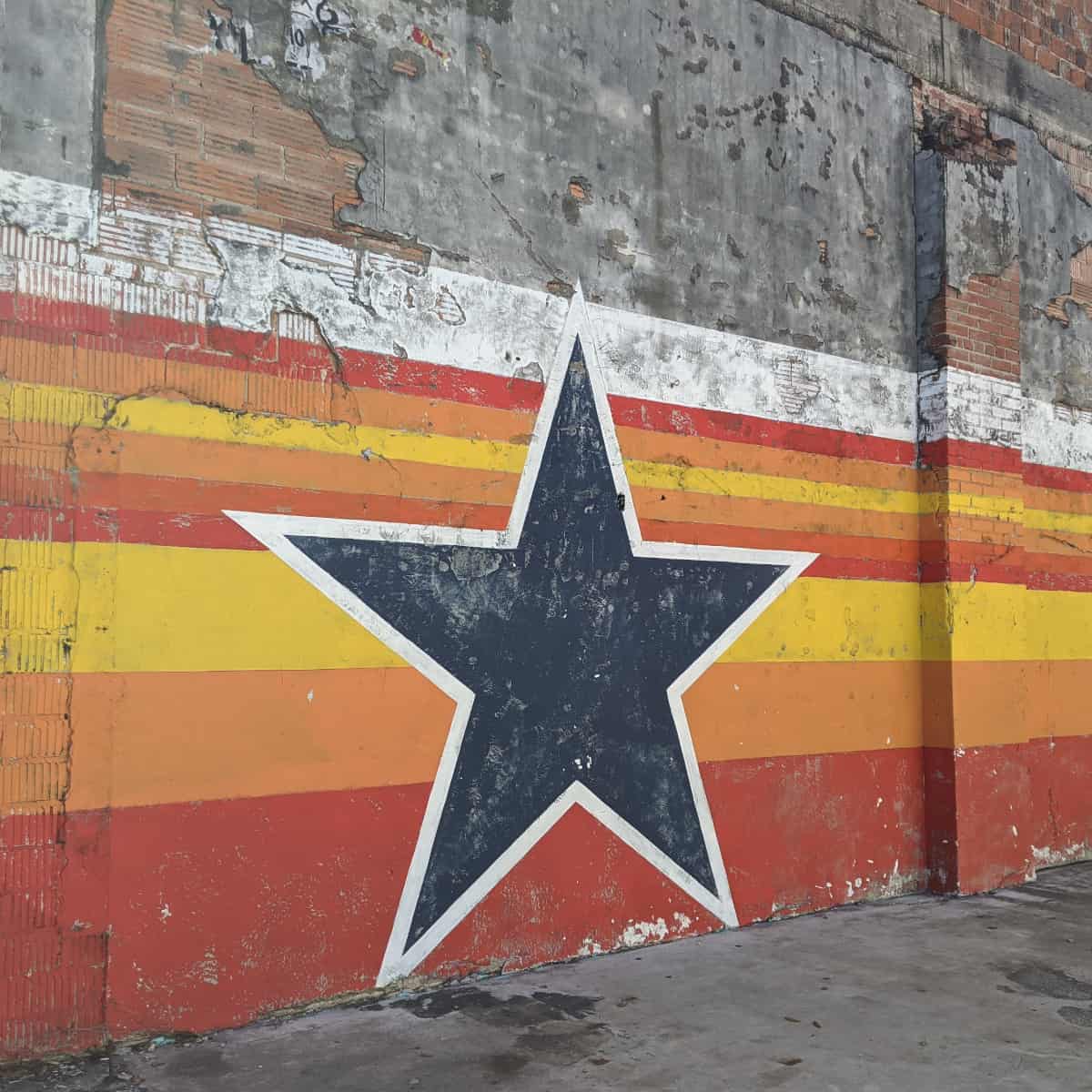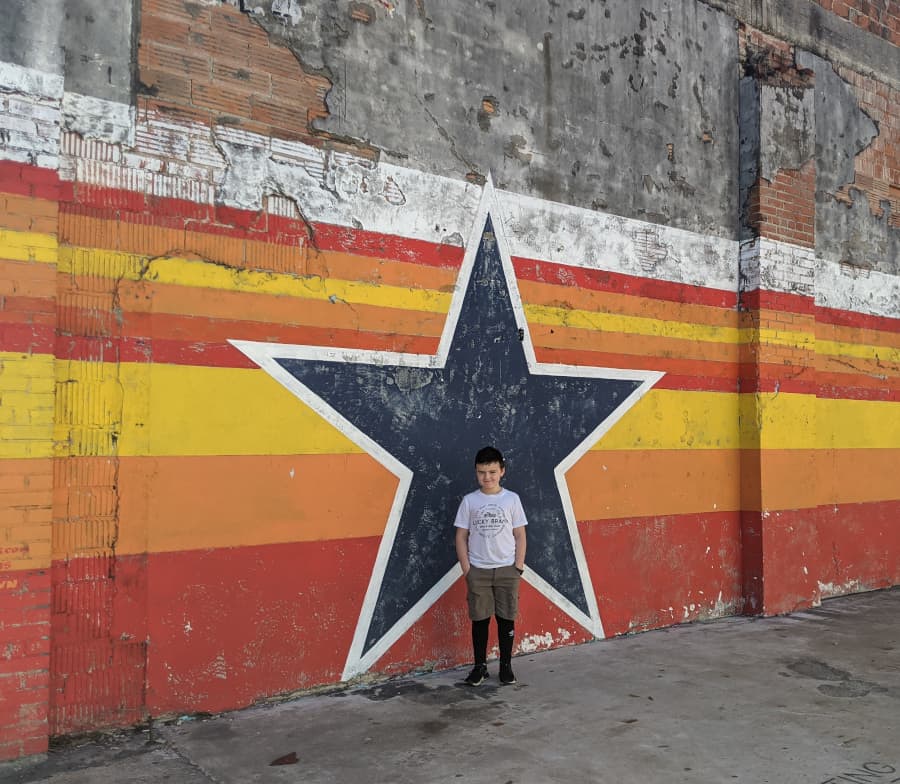 Astros Star Mural:
Address: 321 West 19th Street, Houston, Texas