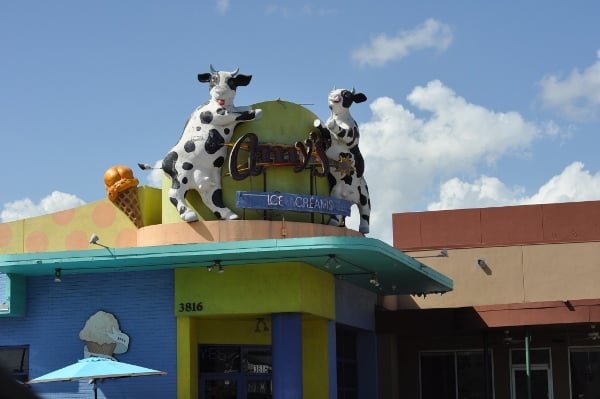 Address:
3816 Farnham St, Houston, TX 77098
Over the last several months we've been doing a massive clean up at our house. In order to fit us all in our little Montrose bungalow, we've thrown out an embarrassing amount of junk, donated many many trunk loads and reorganized every shelf, drawer and box.
In the middle of this clean-out, I uncovered an old Amy's Ice Creams gift card in an old bag... and in the spirit of cleaning up, we just had to stop everything and use it.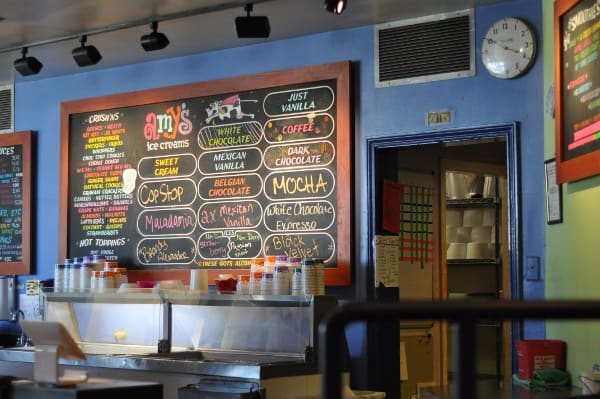 Amy's Ice Creams
started in Austin and has been in Houston (and San Antonio) for over a decade. They serve artisan ice creams... including their well known Mexican Vanilla Ice Cream.
There are 7 standard flavors and a rotating list of 300+ other flavors... plus a bunch of crush-ins and toppings.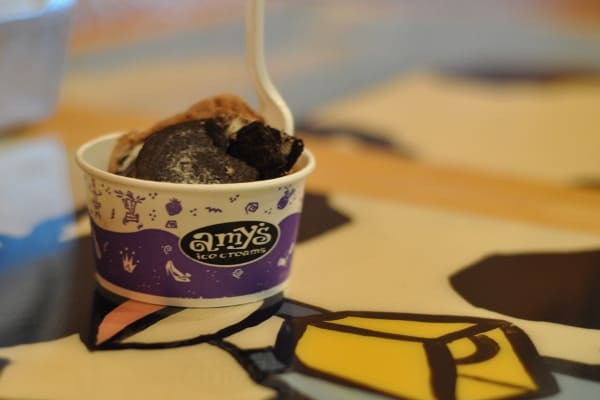 When we go out for ice cream, I always hope my kids will get some kind of vanilla and mix in the best chocolate candy or cookies... so I can really enjoy their left overs. And every time, they order some kind of chocolate ice cream with chocolate toppings or sprinkles.
With all the ice cream flavors and all the samples they could want... once again, the kids went with chocolate (one dark chocolate, one milk chocolate, one white chocolate).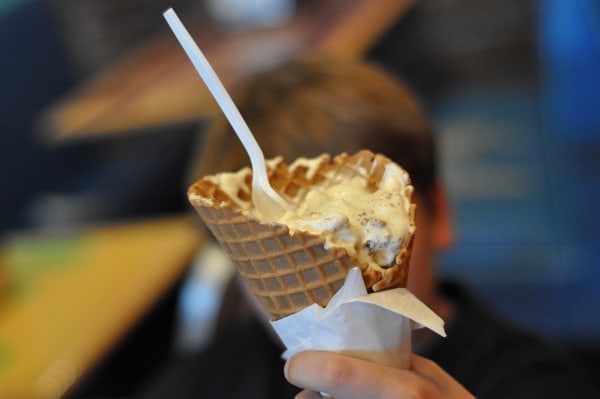 We ordered a couple of kids sized small cups and a big waffle cone. And since it was Amy's Ice Creams... I was silly to worry about left overs. The kids ate every bite as we sat inside the casual restaurant.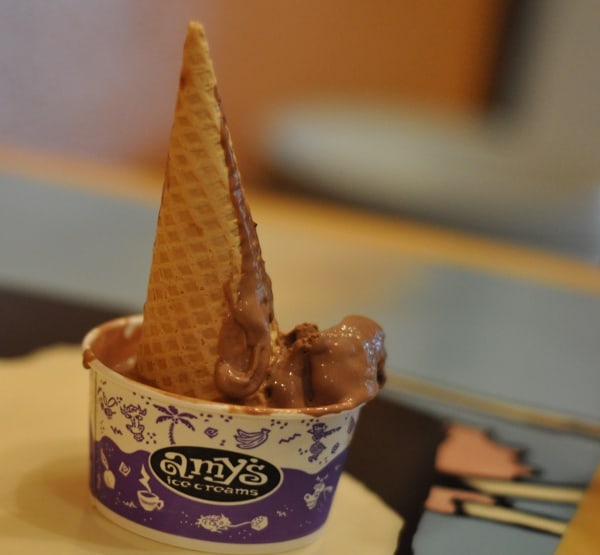 As always, the staff was very friendly and good with the kids. When the kids ordered their ice cream and the staff mixed in the candy on the cold stab, I saw my daughter's eye get wide and her mouth smile. As we sat and ate, she told me the woman had looked at her, flipped the ice cream up and into the cup and then winked.
So if you are looking for ice cream near Montrose, just of 59, check out Amy's Ice Creams.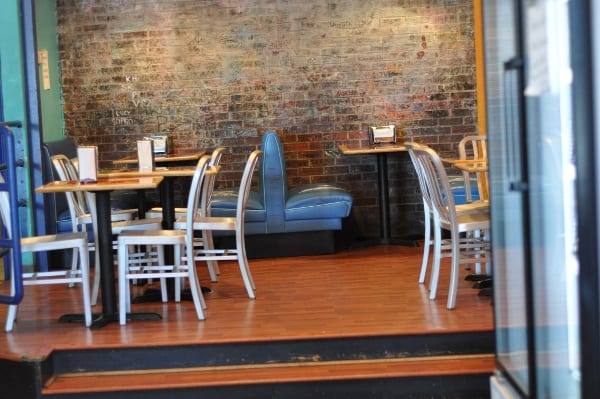 Find more restaurants: