Our search for art continues! This time we stopped at the Art Wall at Midtown Park. It can be seen from Main Street on the southeast corner of the park. This 16 foot tall mural depicts Houston's flora and fauna by noted mosaic artist Dixie Friend Gay.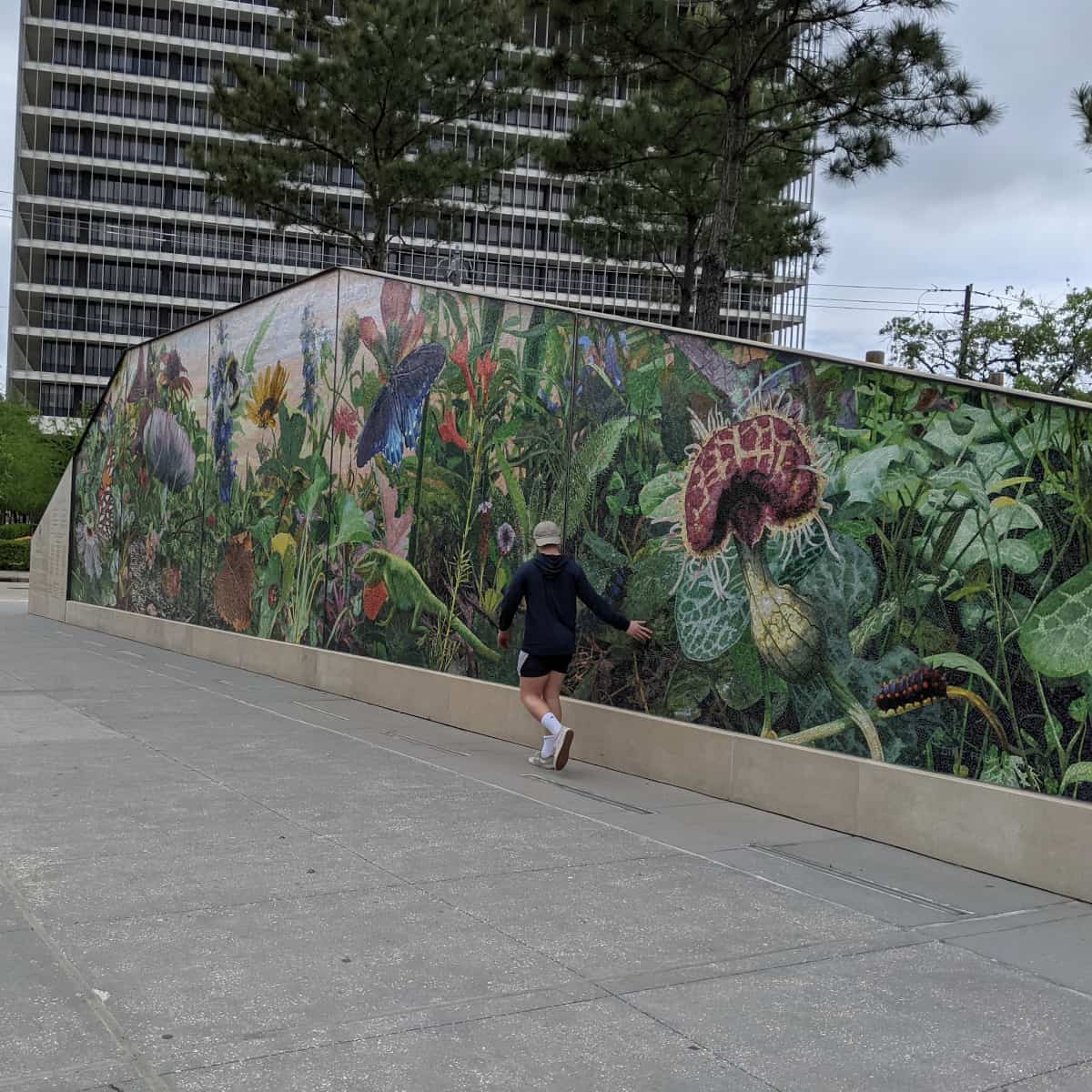 Paid parking is available under the park, but it's easier (for me) to find free parking on a side street and to walk over.
The playground is a fun place to play with a boulder, spider web, rock play area and swings.
To find even more Houston murals, go HERE!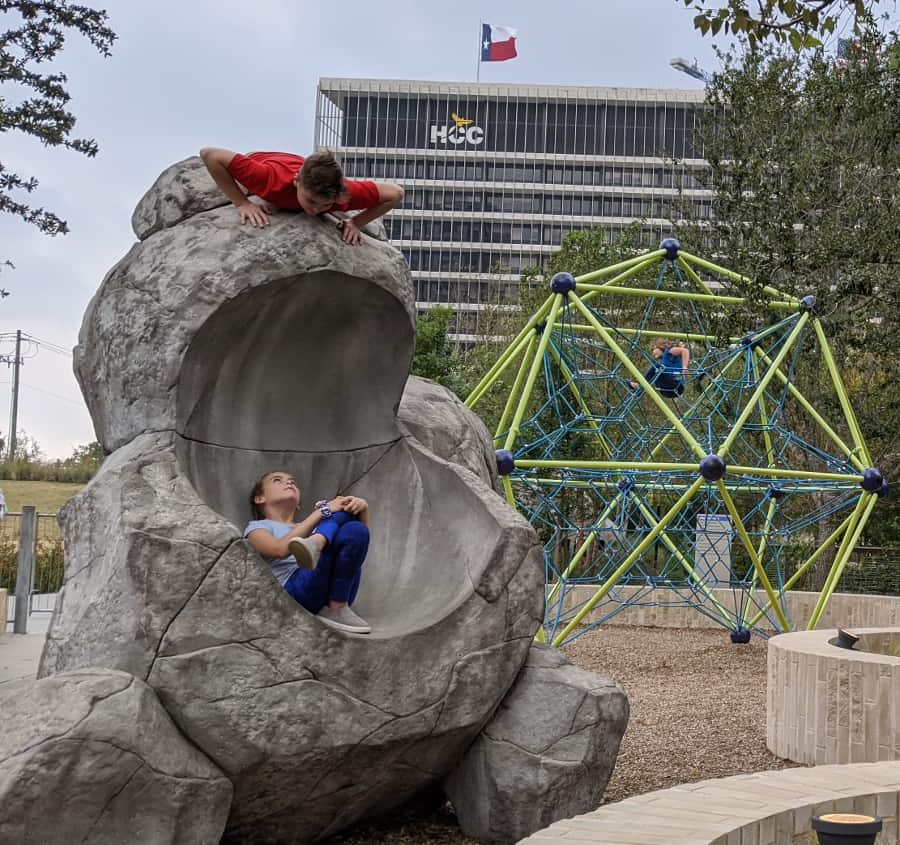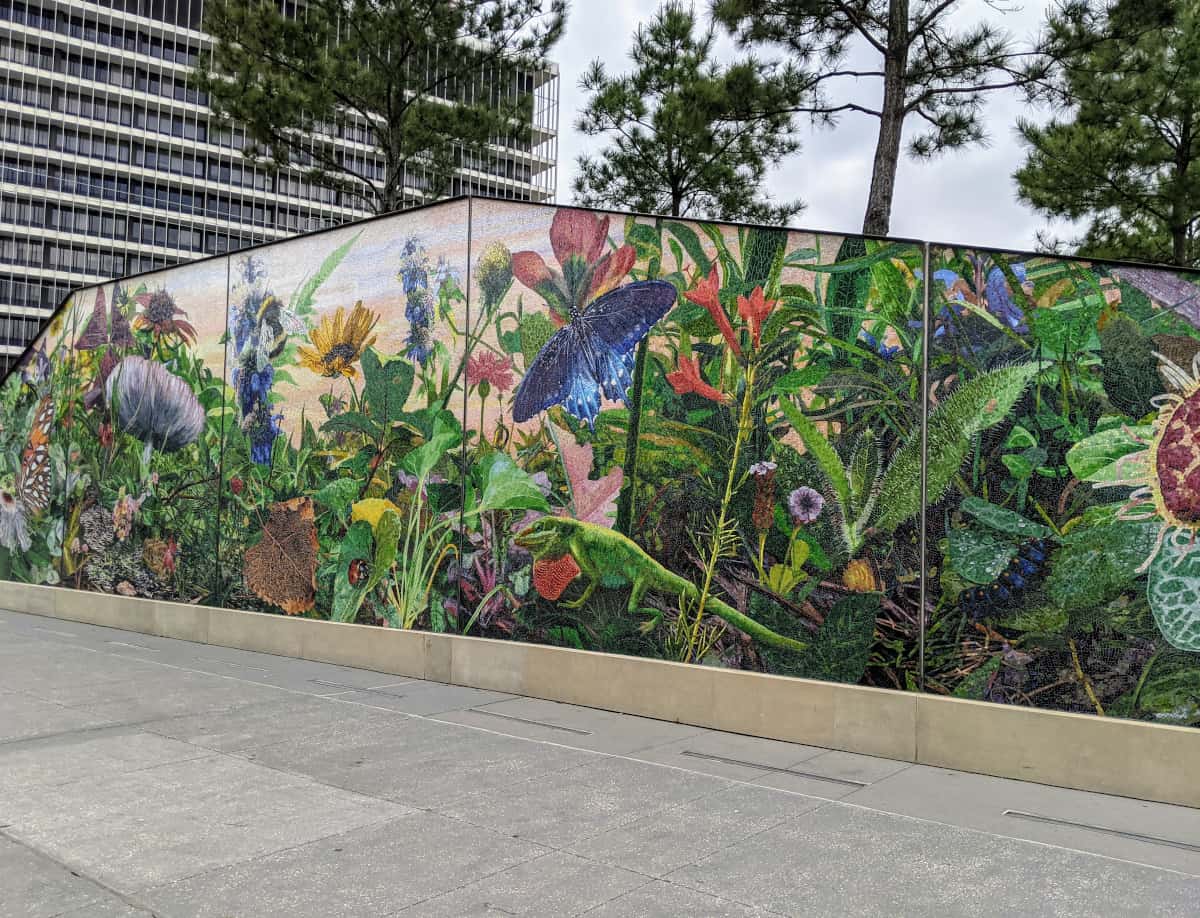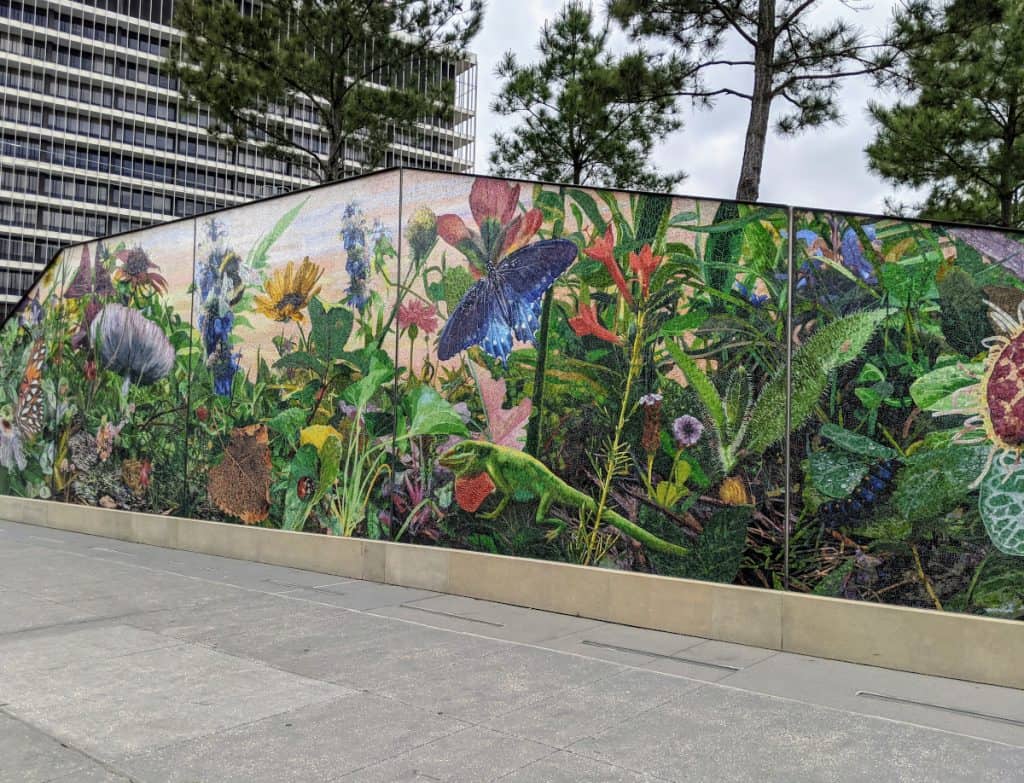 Address: Corner of Main Street and Anita Street, Midtown Houston
Find more Houston area murals HERE.