The Arabic Immersion Magnet School has a Spark Park that is open to all outside of school hours!
This great little park is fully fenced and has a lot of unique equipment. There is a small slide structure and more challenging ninja-approved climbing, swinging and balancing structures. The park also has swings, chess board picnic tables and a small soccer field.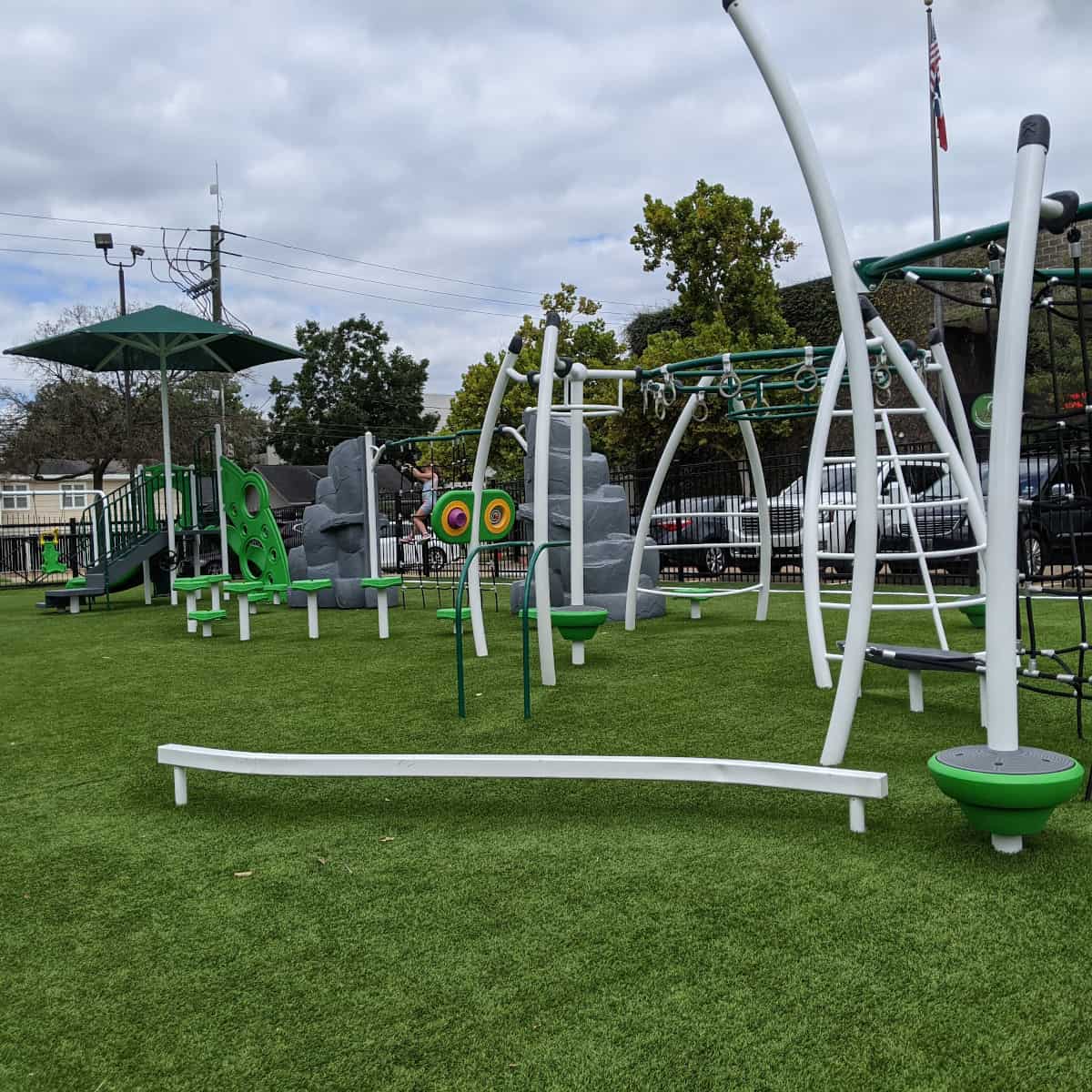 The Spark Park program was developed to increase park space in Houston by developing public school grounds into neighborhood parks. These parks are open on school day evenings and on weekends and holidays.
The entire park is covered in turf, which is great because there is no mud or bugs... but it does tend to give you a shock when you touch the equipment.
Free parking is available on the street. Just check the signs before you leave your car.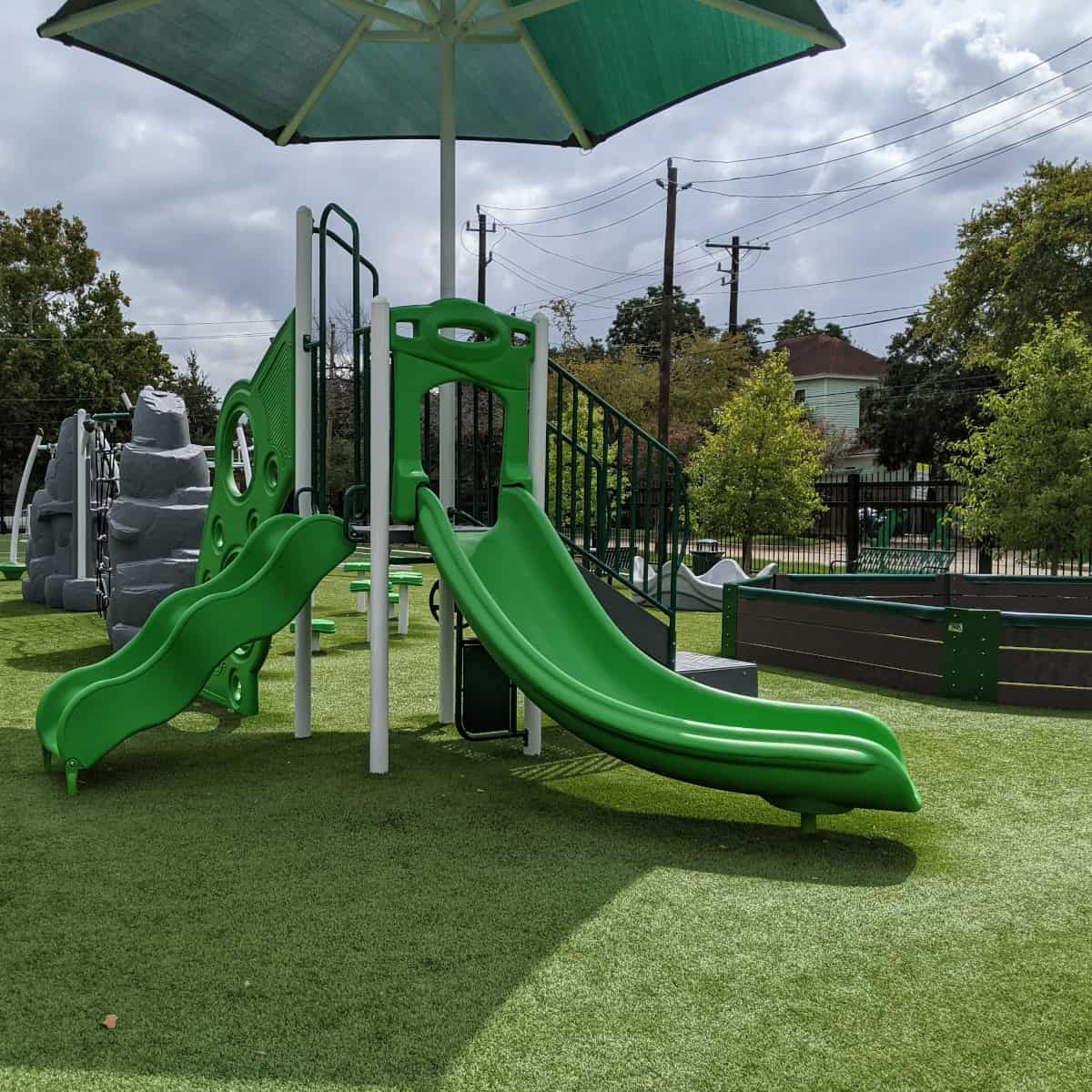 Click address for the map: 4001 Stanford St, Houston, TX 77006
Or click HERE for more Houston area parks.