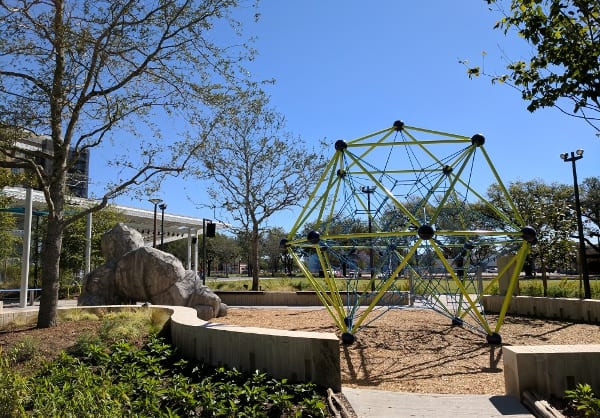 Address:
2811 Travis St, Houston, TX 77006
During the Super Bowl, this park opened as a big green event space. Then, after the event, fences went up and major construction started.
I was curious in what Midtown Park might become... but I was not in much of a hurry for it to be ready... BUT when I saw the play area go up, I could not wait for the project to be done.
AND now Midtown Park is open!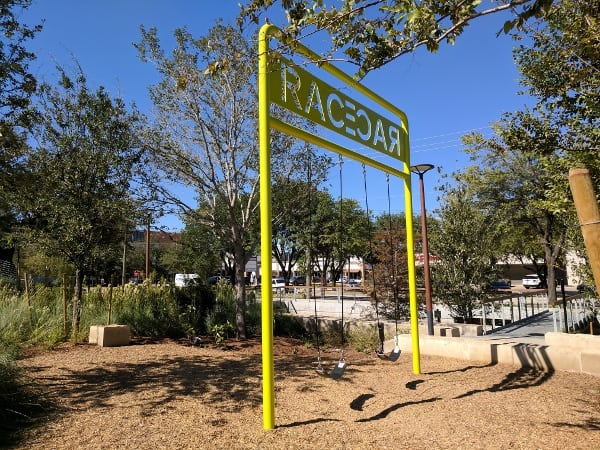 This park has a small, fenced in, partially shaded play area with a very cool climbing sphere, sound tubes, misters, swings, rock play area and swings (with the swings are just outside the fence).
The rest of the big urban park has a reflecting pool and waterfall, big lawn, stage and dog park... plus a bayou landscape waterway and interactive water feature.
At the "Bayou", the recirculating water mimics the bayous in Houston... including the birds and butterflies. At "Rain", jets and a thin sheet of water cools you off and water droplets pop up and fall like a rain storm.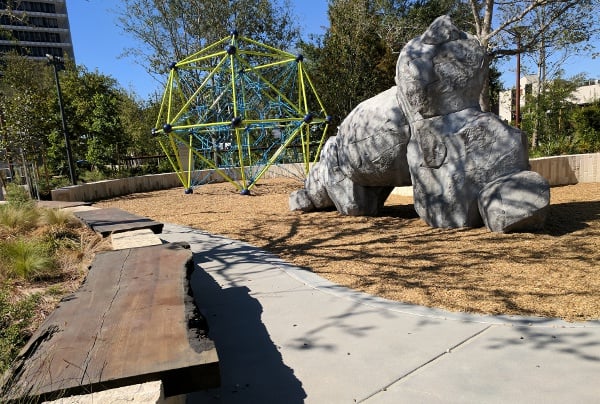 We visited just as the fences were coming down, so we skipped the water area... but will be back to get pictures soon!
This park is right along the METRORail tracks on Main Street, just south of McGowen. You can take the train or drive. There is a paid lot under the park, metered parking on Travis (except for during rush hours) and free parking on side streets (which is what I did).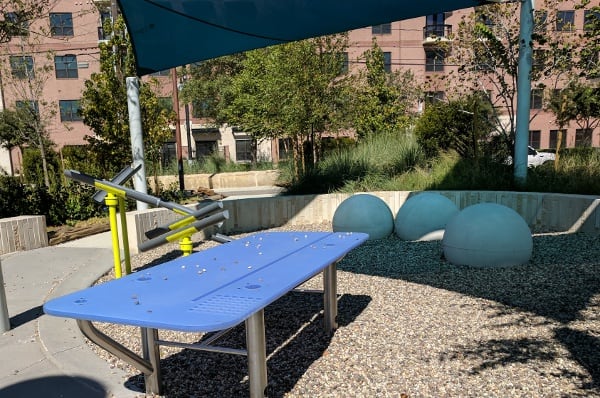 Take a look at the pictures and go enjoy this new urban green space!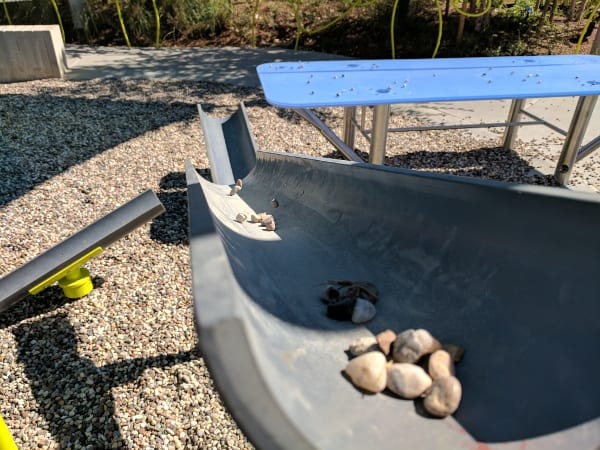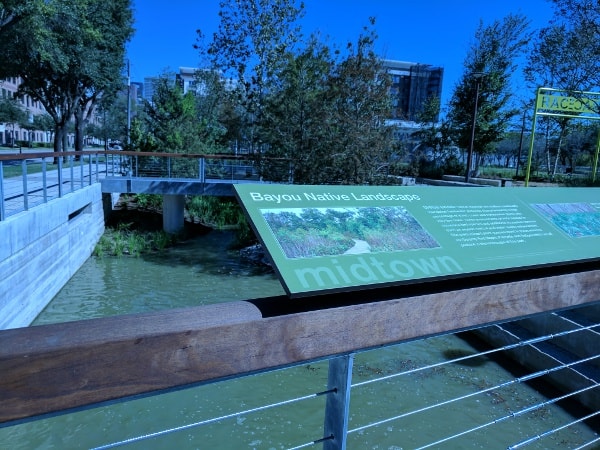 Find more Houston area parks: