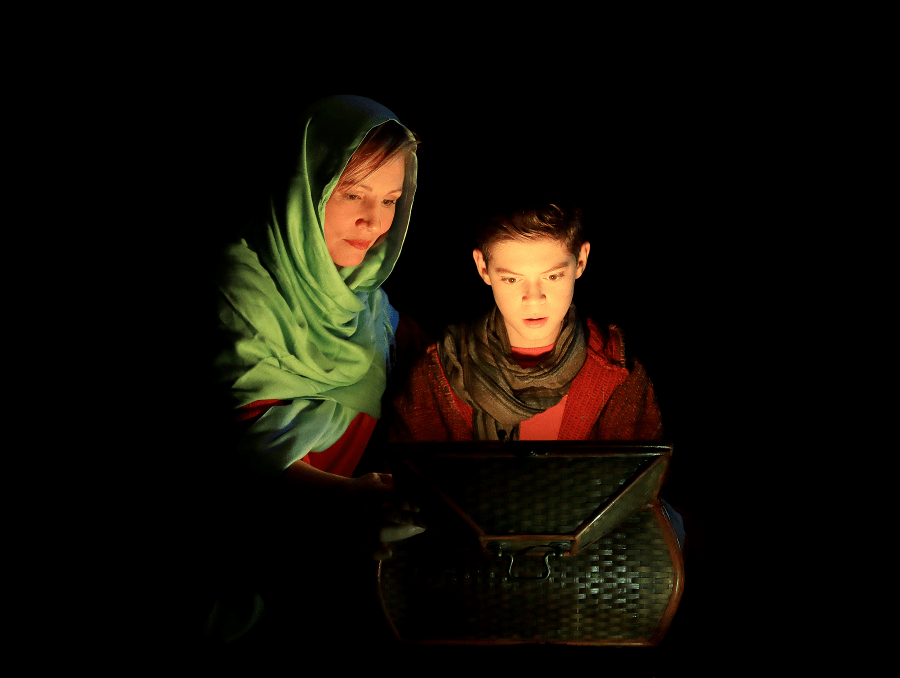 Amahl and the Night Visitors at the Opera in the Heights!

It's opera, it's a Christmas show and it's short and to the point (a huge plus when taking kids).
It was a great show and, with the words projected, easy to understand. And we got to take photos on stage after the show!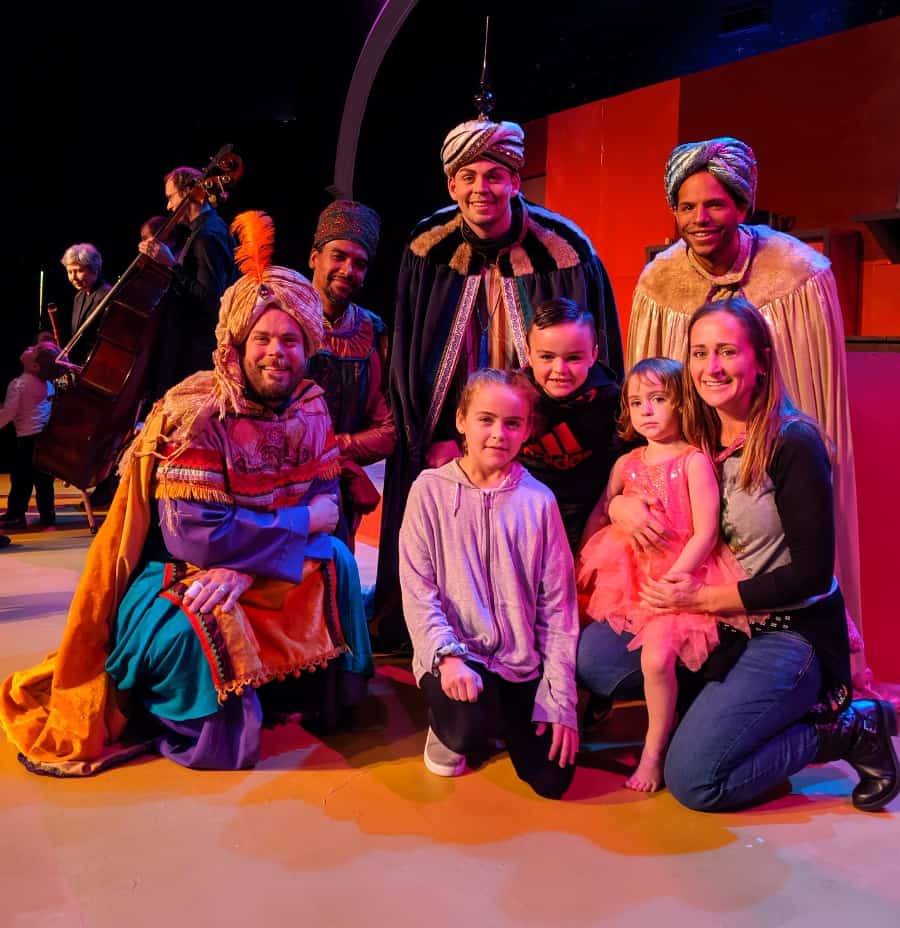 The opera is a short 45 minutes, and it starts with Respighi's Botticelli Triptych featuring the Oh! Orchestra, a brief intermission and then the one act opera. (And there is a playground right outside where kids can play.)
The opera is about Amahl, a young disabled boy, lives in poverty with his mother near Bethlehem. When they are visited by the three kings, the mother acts in desperation, Amahl gives selflessly and all bear witness to a divine miracle.
There are two shows left:
December 14, 2019 – 5:00 PM
December 15, 2019 – 2:00 PM