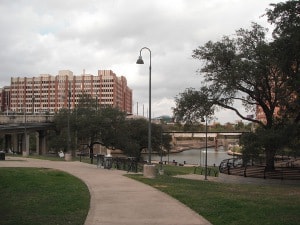 Address:
1001 Commerce Street, Houston TX, 77002
Cost: Free
Appropriate Age: Any age
Our Review:  Allen's Landing is where, in 1836, August C. and John K. Allen stepped ashore. It was Houston's first port and was a thriving commercial hub. After years of deterioration and numerous planning efforts, Allen's Landing is undergoing major revitalization and rejuvenation. Go HERE for details.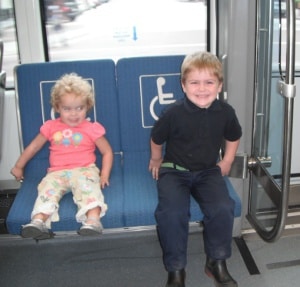 To get to Allen's Landing, the kids and I took the METRORail to the Preston stop. We parked our car at Hermann Park and paid $1.25 for one adult, one way, ticket. Once off the train (which is usually the highlight of our adventure), we ate at El Rey and walked the 2 blocks to Allen's Landing.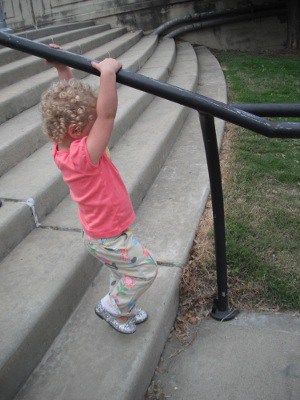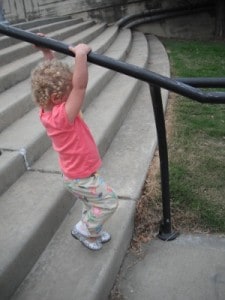 The hardscape at Allen's Landing is very nice. There are stairs and a sidewalk going down to the bayou. We were able to push the stroller on the sidewalk the whole way. At the water, there are benches and you can tell that a lot of time and money was spent making the place look good.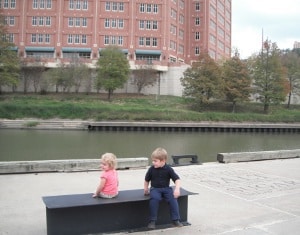 My kids liked standing under the bridge and listening to the train cross from Preston Station to UH Downtown. They also liked the ducks that were hanging out in the park.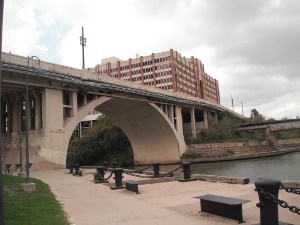 The issue with the park is that it needs more people. The park is below street level, so it is sort of secluded. There were several guys smoking on benches and hanging out. We talked to some and avoided some. It seems like it needs something to entice more regular visitors like a farmers market or weekly shows or music or...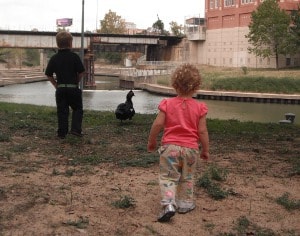 That said, I am glad that we saw this historic part of Houston and I'm glad that our favorite train can get you there. (There is also street parking right next to the park.)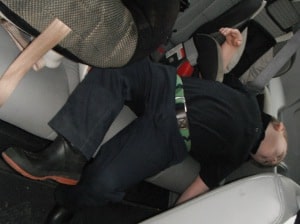 Joe had such a good time that he was able to unbuckle his booster seat when we got home, but not actually get out of the car before falling asleep.