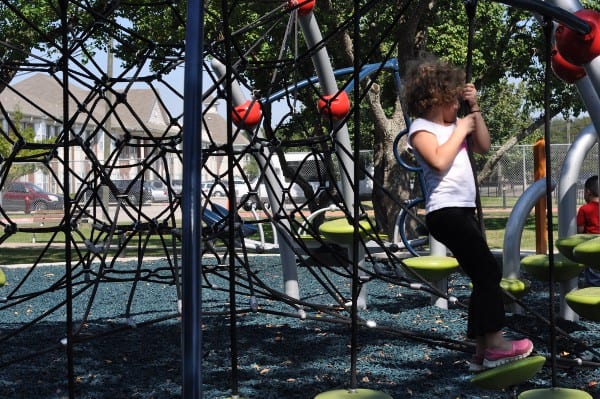 Address:
 4111 Allenbrook Dr, Baytown, TX 77521
We love a good spiderweb playground!
We stumbled upon Allenbrook Park in Baytown, just east of Houston, and it has a very cool play structure!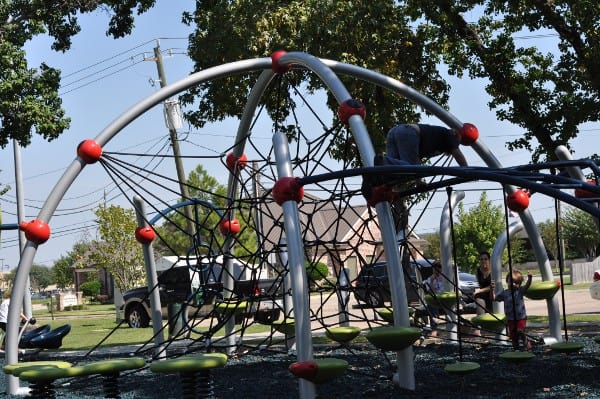 Allenbrook Park has a spider web, lily-pad steps, slide and 4-seater teeter totter. The park also has swings, picnic tables, basketball court, ball field, and paved trail.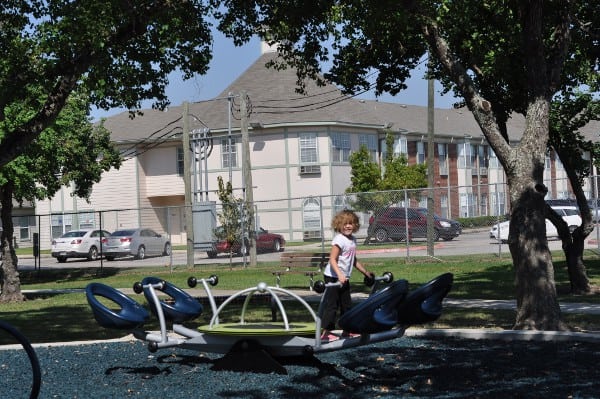 The playground is small in size, but it is so unique, the kids keep talking about it. Up and around the spider web, down the slide, across the lily-pads... all on top of the recycled rubber mulch.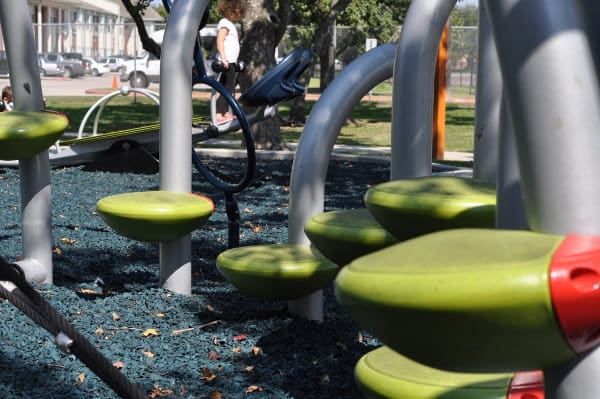 This park is near the high school, but tucked between an apartment complex and single family homes. When we visited, there were several families playing and kids riding bikes around the loop.
I always prefer urban settings, so there are lots of eyes on the park, but there was a good amount of foot traffic when we were at Allenbrook Park.
I am not as familiar with Baytown as I am with Houston, so when you visit, be sure to look around and do your own safety check. (Actually, please do this anywhere you go!)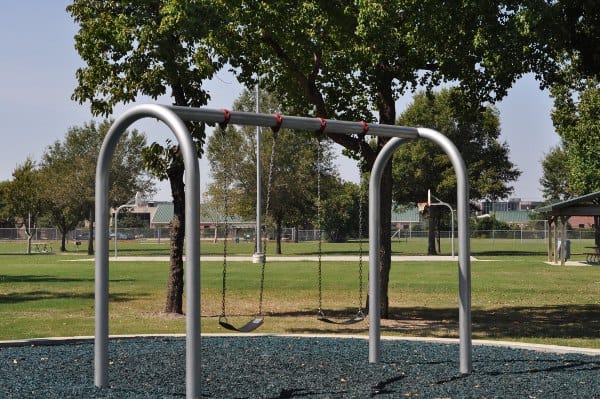 Free parking is available in the lot. Have fun!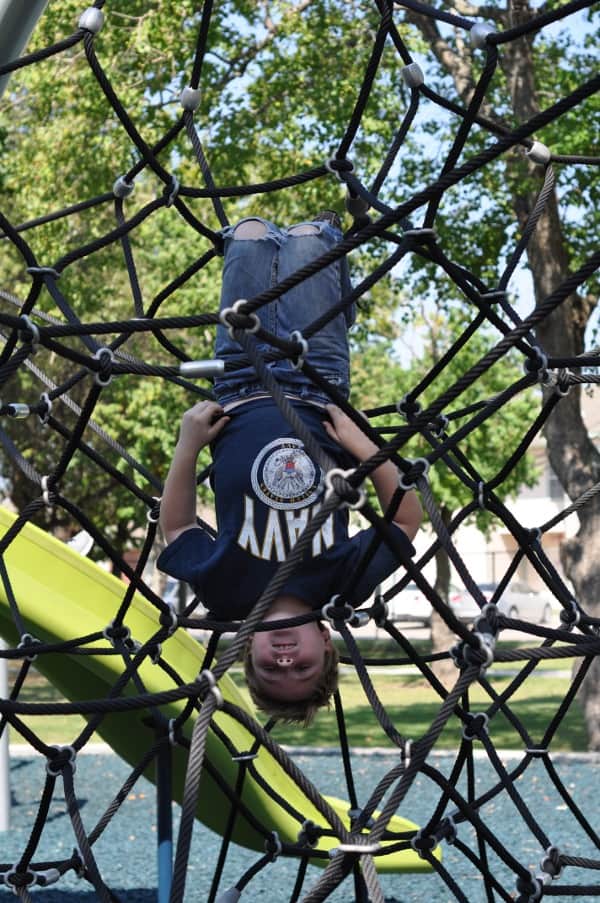 Find hundreds of Houston parks, reviews and pictures here: