I can take my own baby pictures.
I have a good camera, I take pictures all day long and there is no need to hire a photographer for Juliet's 3 month photos. This is what I told myself.
So I dressed her up, found some good natural light and took a whole bunch of pictures that looked like this: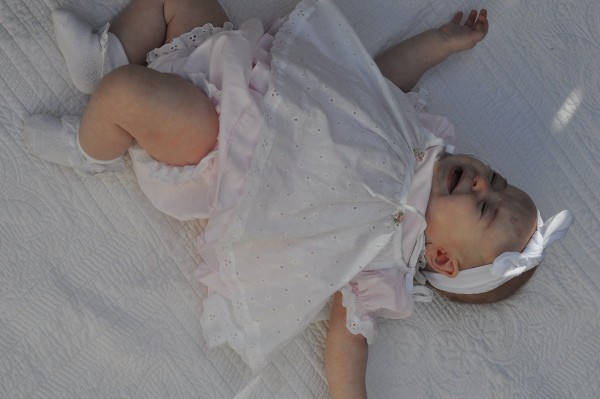 Let's just call it baby photo failure.
And maybe I'd have just given up, but I was determined to get a good picture in this little dress. It was mine as a kid, my big girl wore it 7 years ago and now it belongs to baby Juliet.
So, I called ABBA Color Photography, they invited me out for another session and I got this: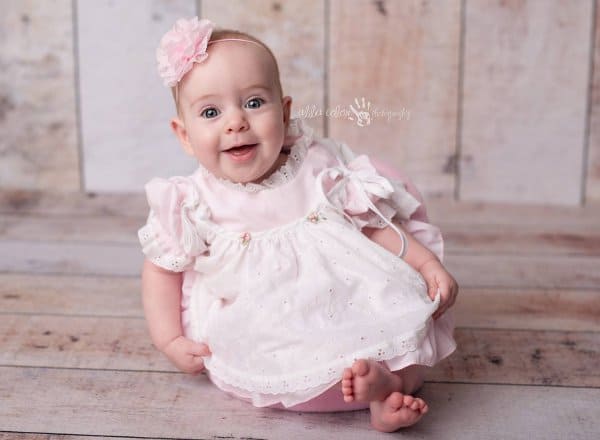 And friends, having ABBA take the photos was such a relief. I got to capture this moment in time... and there was no stress involved.
It is amazing how well the photographer, Maricela, handles babies. You just hand her over, give as much or as little guidance as you want, and the photos get done (and done well). She comforts fussy babies, she poses them, she gets them to smile and she is quick with the camera and captures great photos. And when she gets hungry or needs a new diaper, she just takes a break and lets you take your time.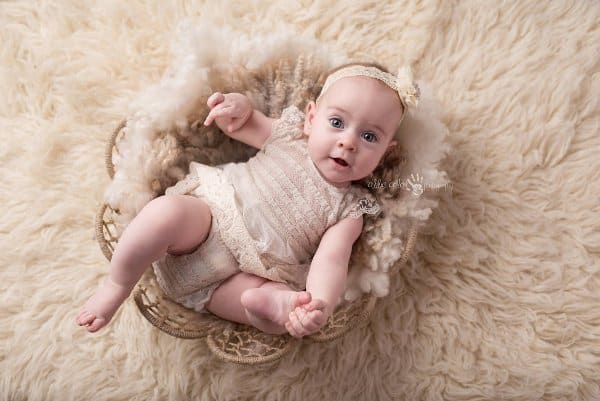 For this 3 month session, I brought my one dress and told Maricela she could do whatever she wanted for the rest. And just look what she did!
ABBA has baskets of clothes, headbands and studio full of backgrounds and props. I pulled out my favorites but also tried things I would have never had thought of on my own. The lacy dress is not something I would ever think to buy, but I can hardly stand how adorable Juliet it in it.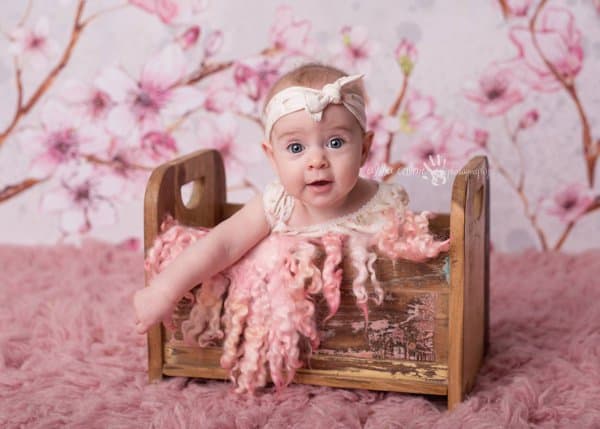 If you are looking for amazing baby or kid photos, I whole-heartedly recommend
ABBA Color Photography
. And next time I'll just call them and skip the frustrating at-home  photo session.