Spaghetti Warehouse – The Most Haunted Building in Downtown Houston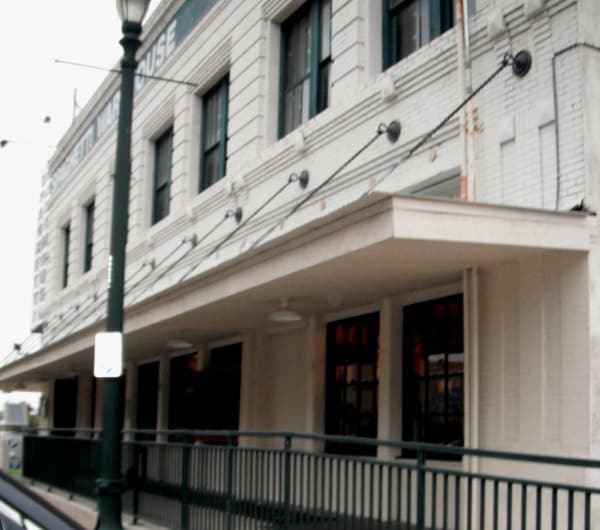 Address:
901 Commerce St., Houston, TX 77002
Hours:
11am – 10pm, Sunday – Thursday
11am – 11pm, Friday – Saturday
Cost:
Reasonable for a sit down restaurant.  Even better with a coupon or deal.
Appropriate Age:
Any age
Spaghetti Warehouse is a small Dallas-based chain with one location in Houston. It is also housed in the most haunted building in downtown Houston.
The building was originally the Desel-Boettcher warehouse, built in the early 1900s, and was bought by the Spaghetti Warehouse in 1974. I am a wimp when it comes to all things scary, but I thought we should go check out what all the talk was about. Plus, I had a coupon. (Saving money makes me more brave.)
The restaurant is in a neat old building with brick walls and lots of character. Apparently most of the spirit encounters have been on the second floor, which is open only for parties. Curious diners can go to the check it out, but we did NOT.
In fact, if I had known ahead of time that there are tales of a "man" shuffling around the men's bathroom, I would have not have taken my kids next door to the women's restroom. (By the way, it was clean and appears to be spirit free.)
I am happy to report that all reported spirit encounters have been "nice" and that we had no encounters of our own. If you would like to learn more about the haunted building, go HERE. or check out this book on Ghosthunting Texas.
 Spaghetti Warehouse is located right on Buffalo Bayou, next to
Allen's Landing
. You can take the
METRORail
to the Preston Station (or UH Downtown and walk back over the bridge), or you can drive and park.
Parking in the lot next door is free after 5:00 on weekdays and all day on weekends. Other times you can park on the street and pay the meter, or you can park in the lot for $5.
We went at 3:30 on a weekday, and there were a few others dining. By the time we left at 4:30, the place was full with the downtown office crowd. The staff at Spaghetti Warehouses was very nice and did everything they could to welcome the kids.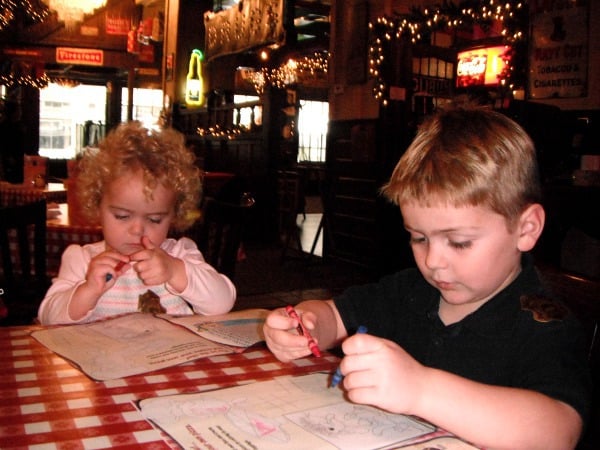 They made a big deal over them, got high chairs and an infant carrier sling, and got them coloring books. It looks like there is a list of family focused events on their
WEBSITE
, so definitely feel free to bring your kids to this restaurant.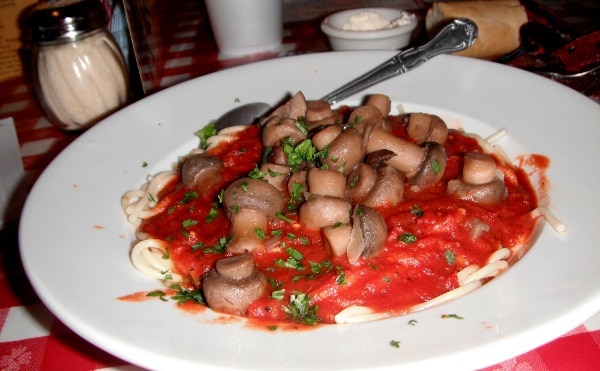 I ordered the Spaghetti and Mushrooms, salad and bread. For the kids, I ordered Spaghetti and Meatballs, apple sauce and bread.
The warm bread came quickly. My kids gobbled up one loaf and the waiter brought us another. It was served with a garlic butter that my kids and I both liked. Next came our salad and applesauce.
I was happy that the salad was made with Romain lettuce. The soup is probably a little more exciting than the little salad, but I try not to turn down leafy greens when offered. (I feel that this salad entitles me to extra chocolate chip cookies.)
My kids ate and ate and ate the noodles in their dish, but hardly made a dent. One dinner is plenty for 2 little kids.  Brooke had sauce from ear to ear, but, well, so did I.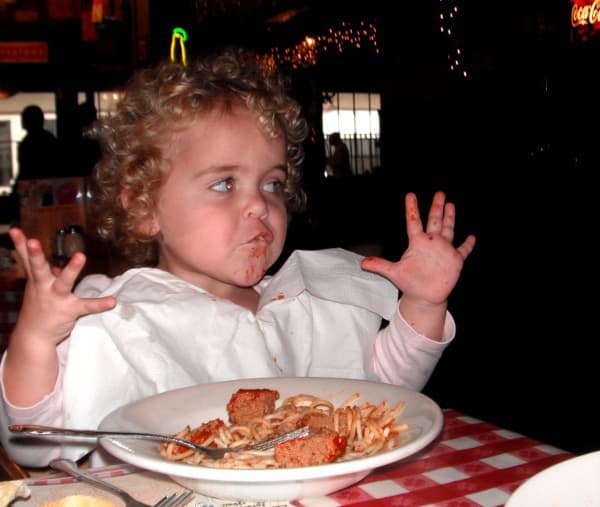 Our waiter was very sweet and kept my iced tea full. He was nice with the kids and flexible when it came to sharing the dinner or using multiple coupons. I was impressed by the service.
If you order a kids meal, you can pick out a candy stick after the meal. Without this meal, you can buy one for $0.25. I may or may not have bribed my kids with this during the entire meal. Once they were good for the entire meal, they when to pick out their candy.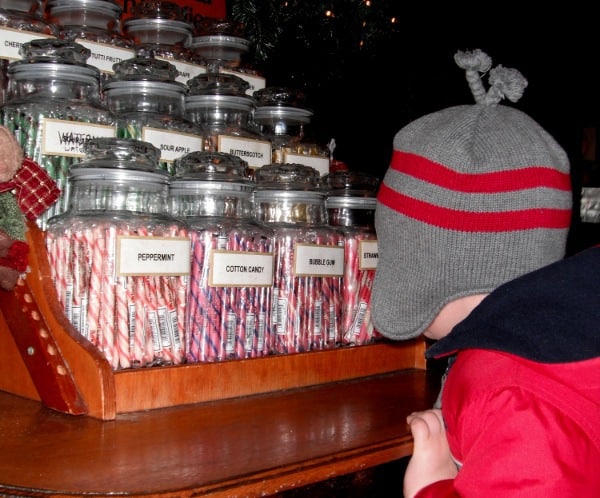 In the end, we were all happy. We had a reasonable dinner with my coupon. (If you check online before you go, likely you can also find a discount or nightly deal.) Also, important for me, we got to see the building with no spirit encounters. Thank goodness.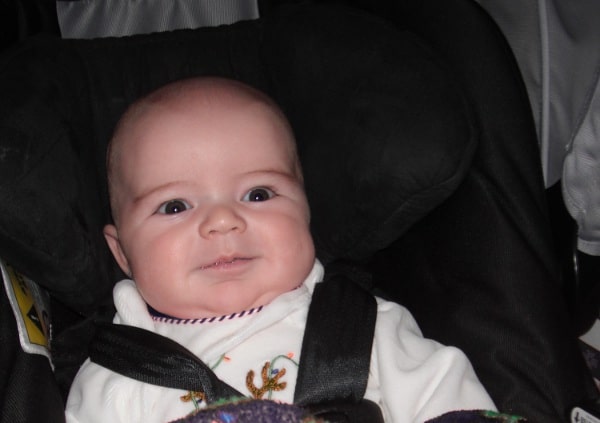 I did not tell my big kids about the ghosts, because my sensitive 4 year old would not have lasted 5 minutes in the building. But, if you are following my family's adventures, you know that James was also along for the ride. In between naps he told me that he's not afraid of no ghosts.