Montrose HEB at West Alabama and Dunlavy is Open… And My Kids Love It
There has been a lot of interest in the new HEB OPENING. It has been open since November 16 and has been very busy. Fiesta across the street also appears to be quite busy. One thing that may be helping is that HEB is not yet selling beer or wine. It seems like customers that used to shop at Kroger and Randalls are now shopping at HEB, and heading to Fiesta for alcohol. We'll see what happens when HEB gets their license.
Rumors are flying, but Fiesta's manager says they plan to stay open. They are making improvements to the store and it is much faster to get in and out of than HEB.  And I still like the oldies music.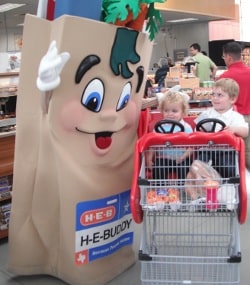 My kids keep asking to go to HEB and I give credit to Buddy and the car carts. (I also like the carts because they are the cool car carts, but they are not so gigantic that you cannot navigate the store.) The HEB mascot has been walking around the store handing out Buddy Bucks. The are the same bucks that kids can get when you check out.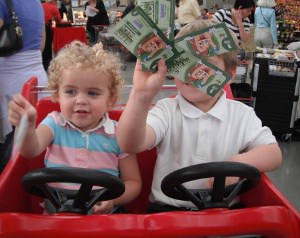 These bucks can be used at the Buddy Box near the service center. My kids love feeding in the bills and stopping the spinning wheel.  Once you collect enough points, you can pick out a prize.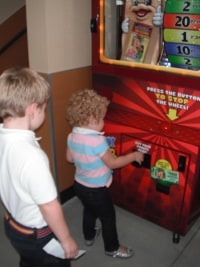 My kids also like to eat samples and grab dinner at Cafe on the Run. A slice of pizza is under $2.00. On Wednesdays, a large pepperoni pizza is only $7.00. My kids insist on taking this to the outdoor patio where there is often a band playing and a fountain with changing colors of water.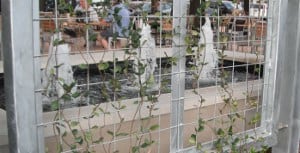 Five years ago I would not have been blogging about a grocery store… but things sure change when you become a mom. 🙂