As far as Houston Spark Parks go, this has to be one of the best... it's Travis Park!
This park is in a nice Heights neighborhood and has a challenging play structure, rock wall, sandbox, fitness center, spinning center... and dinosaur bones! (Update: See the latest pictures HERE!)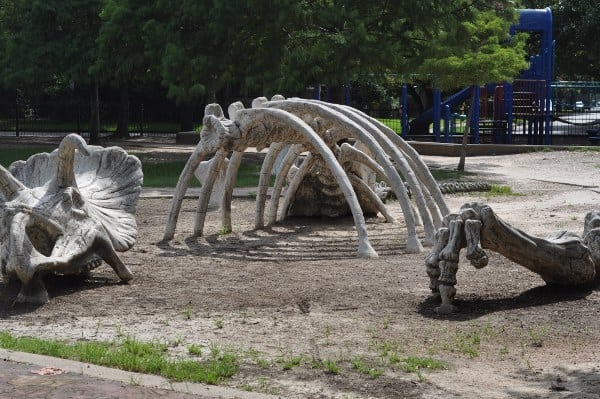 Want to know how this park got so cool? The kids designed it! Go HERE for the story.
The Spark Park Program develops school parks into neighborhood parks as a way to increase green space in Houston. Travis Spark Park gates open after school activities end and throughout weekends, holidays, and summer months for everyone to enjoy.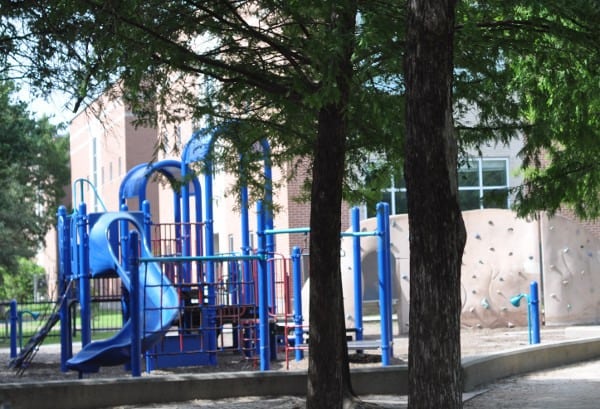 Free street parking is available and the gates should be open when school is not in session.
Last time we visited, we had to walk about to find an opening... but it was the gate by the blue traditional play structure that was unlocked.
Once inside, the kids could have played all day. The playground has lots of ladders and challenging structures. And next door is a rock wall and giant dinosaur bones!
In the corner, there are spinning structures... some you stand on, some you sit in... and all make you dizzy.
In the other corner, there are fitness stations for young Ninja Warriors.
All in all, Travis Park is a really good park. The playground is fully fenced so the kids stay inside, but it's low so neighbors can help keep an eye on the park. There are no restrooms, so plan ahead.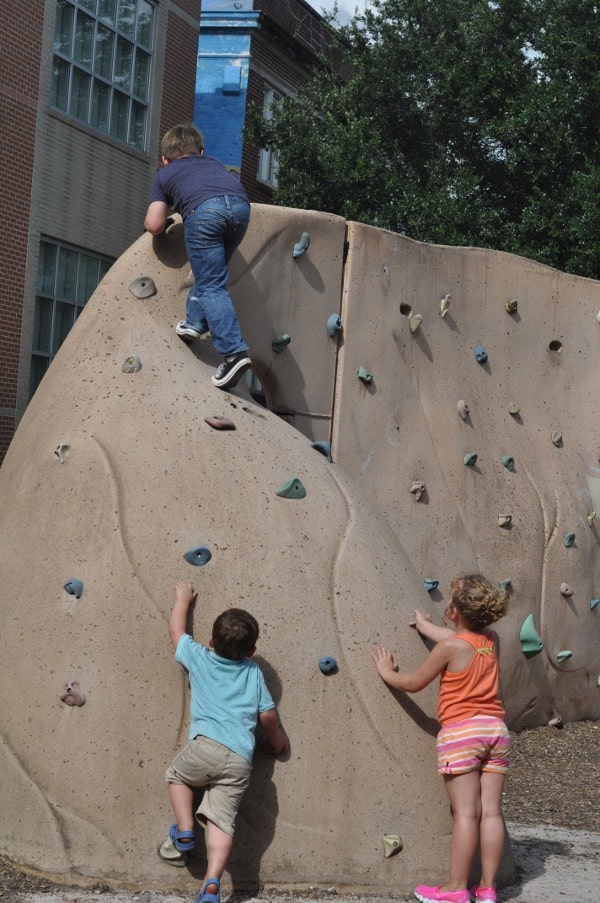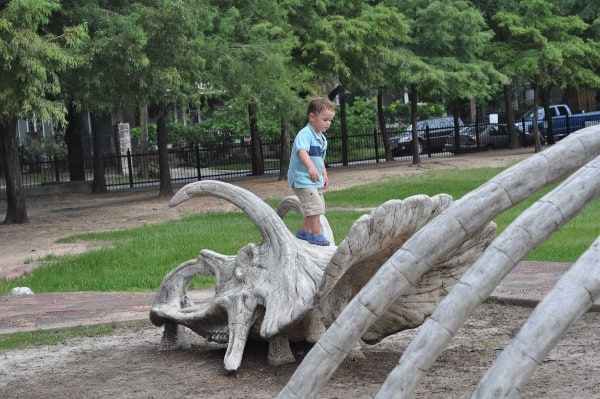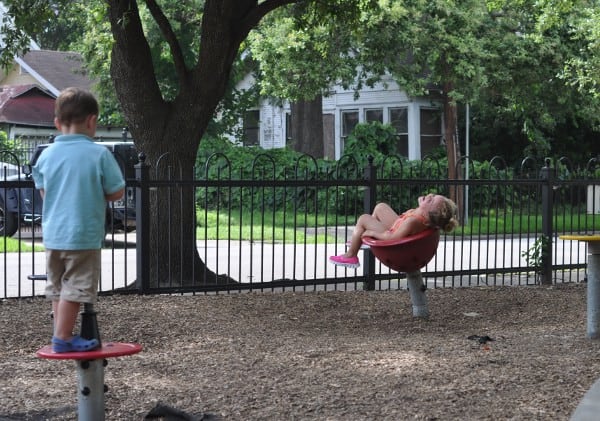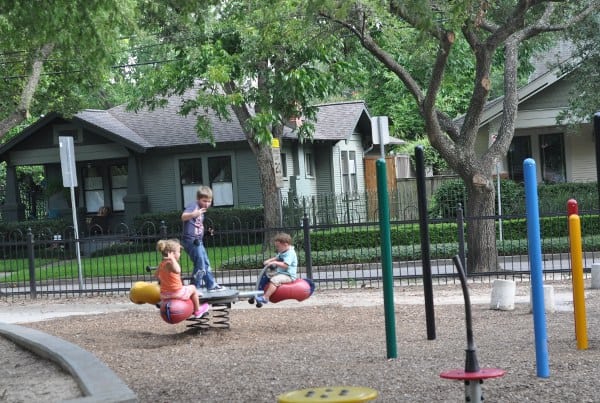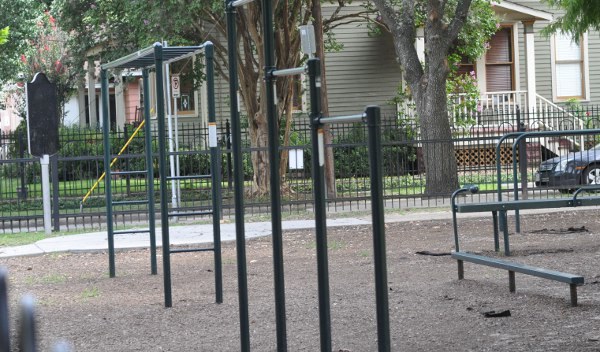 Travis Park:
Address:  3311 Beauchamp Street, Houston, TX 77009