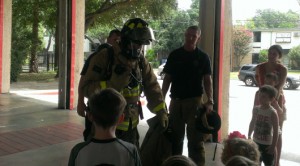 There is not much that the BigKidSmallCity crew likes more than firefighters. My biggest boy used to wear a full fireman suit to preschool, every single day. I'm talking about overalls, jacket, boots and hat. Everyday. Regardless of the temperature.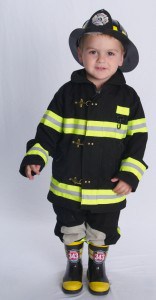 We love the Houston Fire Museum and be frequently take our local fire station cookies and sweets. We've even requested a firetruck to visit our school each year.  But we have finally had the ultimate HFD experience:  we toured a fire station.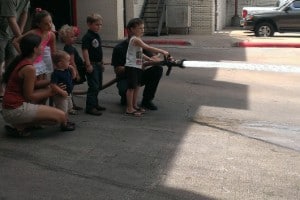 And we loved it.
All we had to do was organize our friends and request the tour 30 days in advance HERE. We received a confirmation email and we were set for the tour. The only catch is that the station would remain in service.
From HFD:  The station is to remain in service unless otherwise noted. If for any reason the assigned station is unable to participate due to an emergency response call, you may not receive advance notice of their absence. If the station receives an emergency response call during the scheduled activity, they are required to proceed to the emergency, but will make every effort to return upon completion.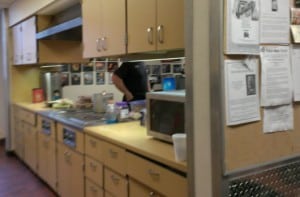 This was fine by us!
We arrived on the big day and all of the firefighters came down to greet us. They had received a call that morning and were expecting our group.
First the firefighters let us climb through the trucks and inspect the equipment. The parents had the understanding that if there was an alarm, we were all to go to the side of the station and let the trucks leave.
When everyone had arrived, we moved to the back of the station and the kids got to spray the fire hoses! The firemen were very patient as each kid had their turn.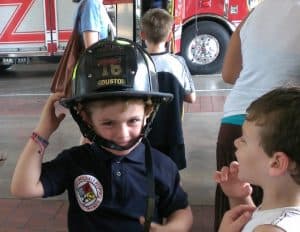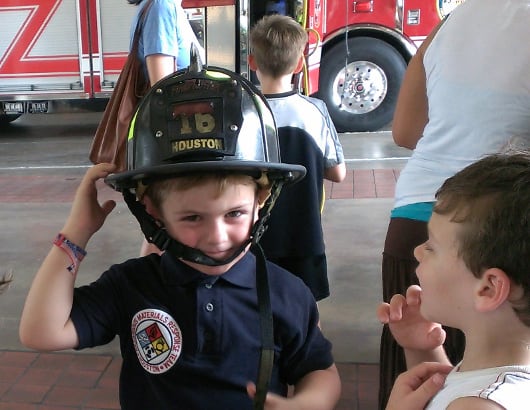 After this, we got to go upstairs and tour the living quarters. We saw the kitchen, living room, bedroom and everything. We even saw the big red doors that lead to the firemen poles. Of course, the kids could not go on them but the firemen gave us a demonstration!
As we were asking questions, the fire station got a call and half of the firemen headed out to an emergency. This made our trip even more exciting!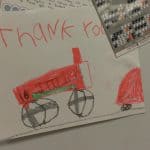 While one truck headed out, the remaining firefighters showed us the uniforms and let the kids try them on!
So, all in all, I'd say this is one of the best field trips ever. Not to mention that it was completely free!
Schedule your own tour HERE and consider dropping off some cookies or homemade cards at your local fire station!