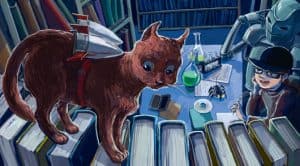 Motivate your kids to read all summer by signing up for the Houston Public Library Summer Reading Program! Anyone ages 0 to 18 can sign up and earn prizes to the Astros, Circus or Zoo!
Start by going HERE to register before August 1. Then all you need to do is read or listen to books and enter the titles or time read on the online reading log. When you have enough books/hours, go to your local Houston Public Library location to pick up your prize!
5 books or 5 hour level: certificate, entered into daily prize drawing.
10 books or 10 hour level: one free book.
20 books or 20 hour level: additional free book, a coupon for the Ringling Bros. and Barnum & Bailey Circus, and a buy one adult ticket/get a child's ticket free for the Houston Zoo.
30 books or 30 hour level: one voucher for a free ticket to a Houston Astros game (children K-12) and entered into a Grand Prize drawing for a Kindle Paperwhite, an Apple iPod Nano 16GB, or a Lego 8MP Digital Camera.
Not sure what books to read? Check out our book reviews HERE! 30 books or 30 hours will be easy if you start now!!