During this election season, BigKidSmallCity is getting to know the candidates in the City of Houston election. Our goal in our non-partisan, non-political research is to help Houston kids better understand the political process.
This is not for political purposes or endorsement. This is however, for kids. Houston Kids created the questions and I edited for clarity. Below is the interview with Sharon Moses, Candidate for Houston City Council, At-Large Position 5!
If you are looking for a kid friendly overview of the City of Houston elections, go HERE!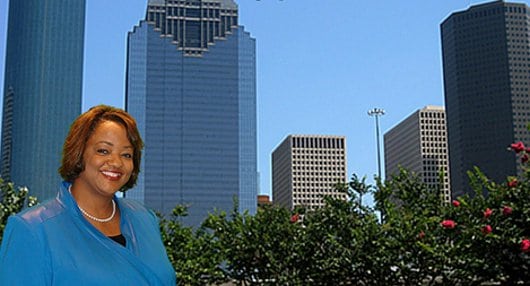 1. What does the city council do?
City council is the legislative body that governs the city, town, municipality or local government area. City council makes sure that the core services to the city are available, for example public safety. Public safety has to be a priority to protect the citizens.
City council makes sure that that is done by ensuring that we have adequate police, firefighters and first responders on hand to assist in need of an emergency. Another example of a core service would be garbage collection. State law requires that we pick up garbage at least once a week. The city makes sure that this core service is provided to the citizens not only because is it the law, but it is a matter of public health as well.
2. What do you do to get elected?
To get elected to a city council position, you have to campaign and get people to vote for you. You win the election by reaching out to the public and expressing your opinion and views on important matters that are relevant to the city.
The voters listen to you and vote for or against you based upon your position on important topics. If the voters like your opinions then the vote for you and you get elected. If they don't agree with you then they vote for your opponent (the person running against you).
3. What do you like to do in Houston?
There are many things to do and see in the city. I personally enjoy the parks. I love being outside and feeding the  ducks at the pond, it is one of my favorite things to do. I also enjoy the Museum of Fine Arts and the Houston Museum of Natural Science, because I can learn a lot about history, science and artists that create and make things beautiful.
The Hobby Center is one of my favorite places though, because I love live shows, theatre and music. The Hobby
Center has it all and they offer fine dining at Artista, (the restaurant right above the theater).
4. What is your favorite thing about Houston?
Have you ever heard of the story of Goldilocks and the three bears? This porridge is too hot, this porridge is too cold, this porridge is just right. That's my favorite thing about Houston, Houston is just right.
The city is not too fast, it is not too slow, but moves at a pace that is just right for me. We have music, fine dining, green space and parks, everything a person could want in a city. Houston is home and it just fits.
5. What is your favorite Houston annual event?
My favorite annual event is the Christmas tree lighting ceremony downtown. It is great to see the displays and the entertainment.
The streets are full of cars trying to catch a glimpse as they pass by. There is live music and the crowd is huge, but people are friendly.
The Mayor is there and he or she will turn on the tree lights. The tree, by the way, is enormous and you can see if from far away. Children are walking hand in hand with their parents eating great food from the vendors.
Everybody is happy and enjoying the seasons festivities.