Mia's Table – Our Search for Houston's Best Restaurants for Kids!
See our latest post HERE!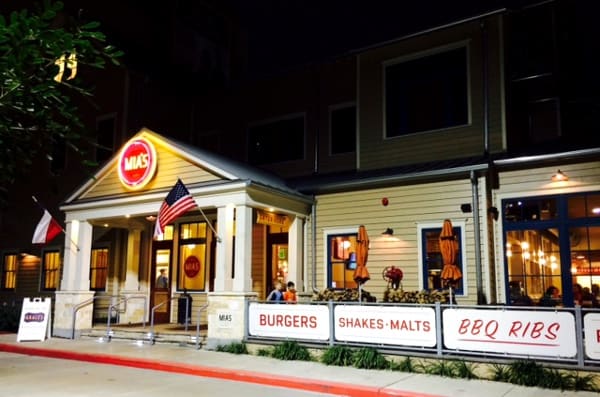 Location:
 3131 Argonne St Houston TX 77098
Age Appropriate:
All ages
Price:
 $-$$
See our latest post HERE!
Hi, I'm Juliette! My husband, my 7-year-old and I love going out to eat and we are sharing our restaurant finds with you.
As the end of the year nears, we felt a bit nostalgic and went back to our first review: Mia's Table on Argonne. It was our first choice and one of our classic option whenever we need a kid-friendly place that parents enjoy too.
Our experiences have always been positive but I think that it was even better last week. We went for a special occasion and I had called to reserve their back room for my son's class party. The staff was extremely friendly and all I had to do was give them a number of guests and they took care of the rest. Everyone at Mia's Table was friendly and helpful.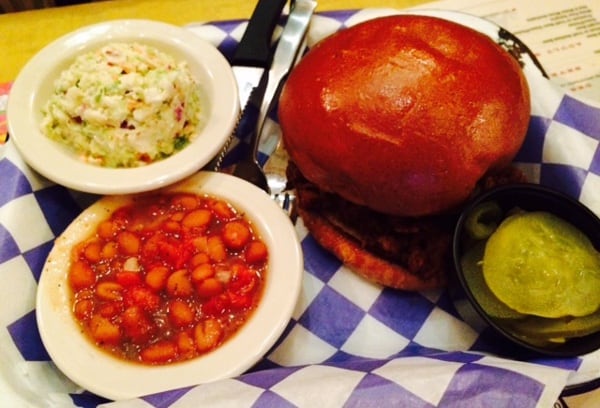 Mia's Table has a very welcoming porch (gated) with great tables and an even more welcoming dining room. You order as you walk in, their menu has great hamburgers, platters and a good kid menu. They bring your order to your table so all you have to do is sit and enjoy. Families abound and the overall atmosphere is casual and easy-going. Their bathrooms are nice and clean. The back room is a great spot for a larger party and you even have your own fireplace!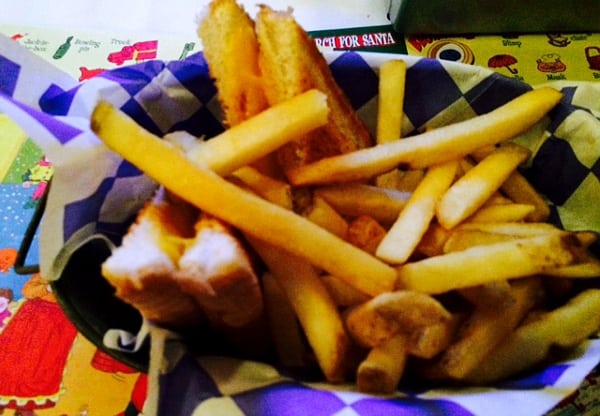 Our food was great. Our son ordered his usual grilled cheese and fries and ate his basket with his friends. My husband ordered the pulled pork sandwich. The plate looked great, with a side of cole slaw (very good, crispy and not too sweet) and beans, he enjoyed every bite of it and felt very cosy and full next to the fire!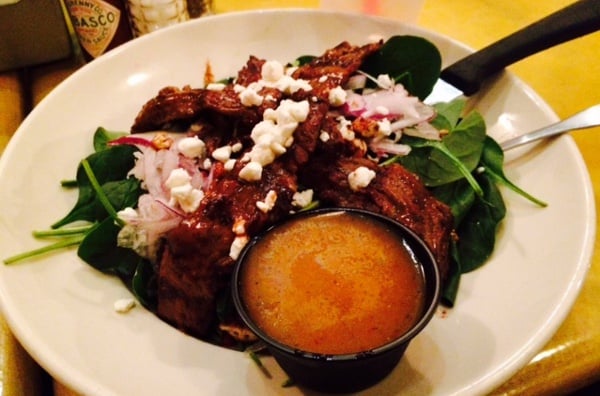 I picked one of my favorite salad: Steak salad. It had a very delicious mix of pomegranate, candied pecans, goat cheese and spinach. The steak was cooked perfectly and well seasoned. The dressing was served on the side and complimented perfectly all the ingredients of the salad.
We all enjoyed a great dinner, the parents were able to chat and get to know each other and the children got to have dessert: free ice cream! This is the final best part of going to Mia's, after a good meal, you can all share a complimentary dessert! Our party got a special surprise: my son's teacher came to surprise all the kids and it was a wonderful moment to see the smiles on all of their faces!
Memories like these are what Mia's is all about. The delicious food, the casual ambiance and their friendliness toward families are what make Mia's Table what it is: one of Houston's best kid-friendly ( and parent-friendly) restaurant.
See you next week for another culinary adventure!