Jerry Built Homegrown Burgers
Address:  3501 W. Holcombe Blvd, Houston, Texas 77025 (Also opening in The Woodlands)
Cost: Reasonable. Not McDonald's cheap… but surprisingly good considering the ingredients.
Appropriate Age: Any age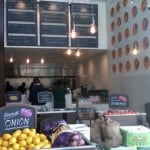 Our Review: Jerry Build Homegrown Burgers just opened on Holcomb. The restaurant offers fresh, local and organic ingredients. The buns are baked daily and the brisket and chuck is ground fresh. The kitchen windows are open to diners and there are no smoke and mirrors involved.
My kids and I went on a weekday at lunch time. There was plenty of parking in the lot. Inside was busy, but not over crowded.  Jerry Built is bright and open.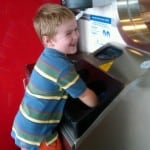 Three people were taking orders at the counter and were very helpful in answering questions about the menu and prices. We ordered one burger for $5.50, two hotdogs for $3.50, one box of french fries for $1.99 and a tea for $1.89.
We went to find a seat, and this is when we fell in love with the restaurant. There-is-a-automatic-hand-wash-machine! The kids almost fell over. They were able to stand on the pull down step, stick in their hands and have the automatic water spin and spray their hands clean. Amazing.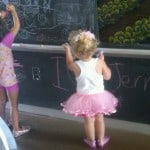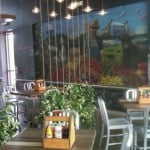 But that is not it. The walls are covered in chalkboard paint and patrons are invited to draw. And we did. And when the little hands got dirty, they headed back to the hand wash station.
After 5 minutes of this, our food came.   The hotdogs were even better than Hebrew Nationals, and I'm afraid I could eat a dozen in one sitting. The burger was also great. The meat, vegetables and bread were top quality. The french fries were good. They could have been a little more crisp, but they were fresh.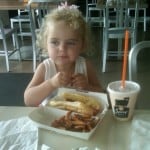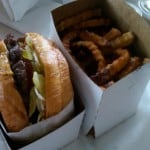 After eating their food, the kids quickly returned to their wall art and I was able to finish my lunch. The employees came by several times to check on us, and I'm positive they would have refilled my drink or grabbed something from the kitchen if I had needed it.  And they were happy that my kids were drawing on the walls and washing their hands.
I was very pleased with what we found at Jerry Built Homegrown Burgers.  You can be sure we'll back again soon.