Jerry Built – BigKidSmallCity's Search for Houston's Best Restaurants for Kids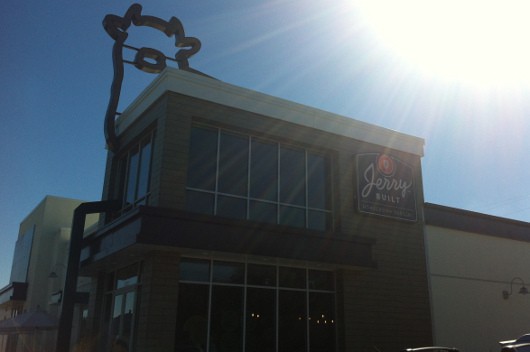 Address:
 3501 W. Holcombe Blvd, Houston, TX 77025
Age Appropriate:
 All ages!
Price:
$-$$
Hi, I'm Juliette. My husband, my 6-year-old son and I love going out to eat and we are sharing our restaurant finds with you.
This week, we went to Jerry Built to try their organic burgers. We had passed in front of it several times and finally stopped. What a great idea we had!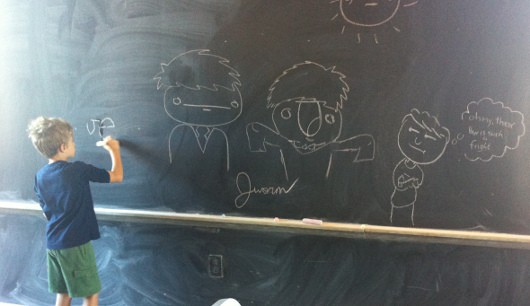 The restaurant feels modern, casual-chic with a great open kitchen. In fact they have windows where you can see the cooks preparing everything. There is even one on the way to the bathroom!
You order first then they serve you at the table. We went fairly early Saturday for lunch and I hear it can get really busy by noon (we noticed a lot of kids in sport uniforms!)
They have a small patio and my son had just told me that there was no playground when he noticed a huge chalkboard wall. It is perfect and different and kids young and older love it.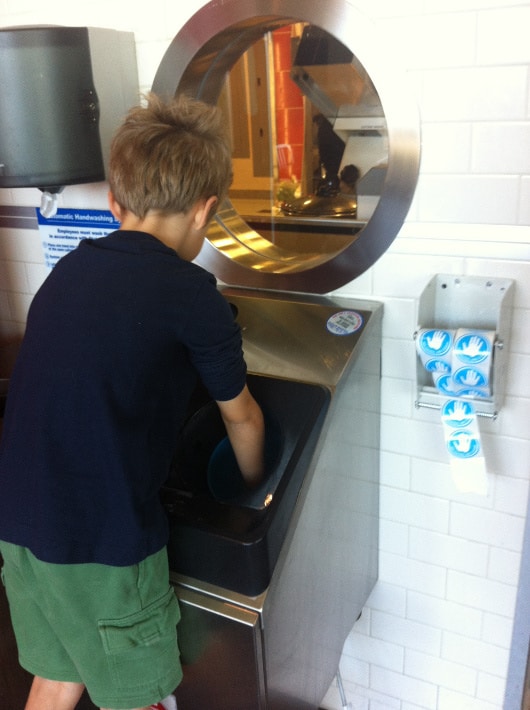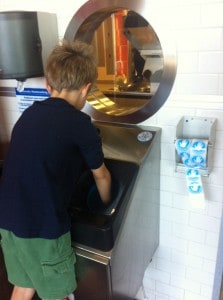 If you are like me, your next thought is how messy and dirty their hands are going to be….well, they thought of it!! They have the best hand washing station I have ever seen.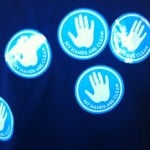 You can see on the picture how easy it is and how much fun it is to put your hands in the holes and get them scrubbed for you! You can get a sticker once your hands are clean, my son got 6 of them!!!  Of course, their bathrooms are clean and have a changing table.
So now that you know that your children will be clean and entertained, what about the food? It is really good.
We ordered the bacon cheeseburger, the mushroom-Swiss burger, a hot-dog and their truffle-Parmesan fries. Everything was delicious, it was fresh and well cooked.
Their buns, that are made in front of you, are soft and tasty. Their fries disappeared in 2 minutes… And most things are organic! What more can we ask for? Nothing really, even their prices are good!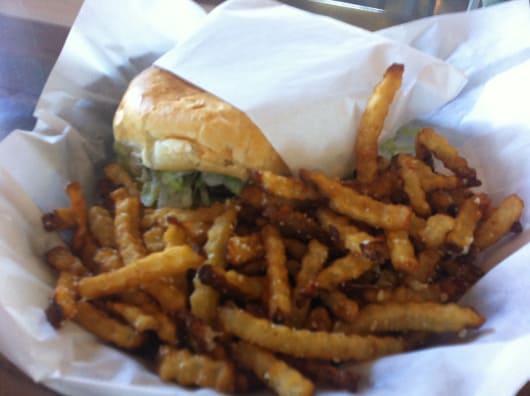 Jerry Built is going to be one of our regular hamburger places. The atmosphere, the decor, the food and even the easy parking… everything is there for you to have a stress-free, enjoyable meal!
I hope you will love it as much as we do!  See you next week for our next culinary adventure!