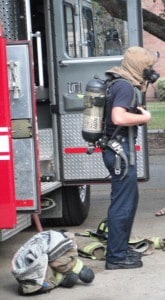 In a previous post I mentioned that you can visit the local fire stations and have a firetruck come to your school or event. I just made a new request for the truck to visit Brooke's preschool and it is still very easy.
All you need to do is fill out the online form at least 4 weeks in advance.
1. Go HERE to request a truck and give them 4 weeks notice (the minimum).
2. You should get a get a confirmation email. (A couple of years ago the truck just magically showed up. Last year I got the confirmation email.)
3. Be flexible. The firetruck will still be on duty, so the truck might be late or leave early.
4. Enjoy! Go HERE to see the post from when the firetruck came to Joe's preschool.