In a previous post I mentioned that you can visit the local fire stations and have a firetruck come to your school or event. Today the firetruck came to my son's preschool!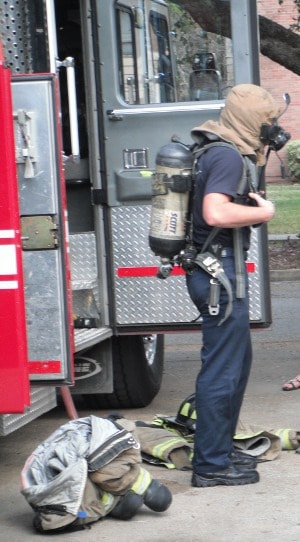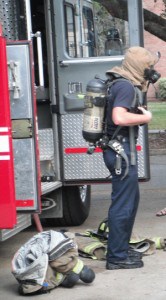 I requested the truck HERE and gave them 4 weeks notice (the minimum). Last time I did this, the request went into a blackhole but the firetruck magically appeared on the requested day. This time around, I was happy to receive email verification with the date and time.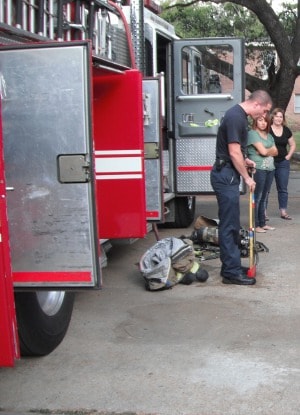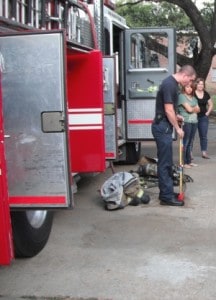 Of course, the fire fighter's top priority is responding to calls, so the time needs to be flexible. Today they were on their way to the school and got diverted 3 times. That said, they were nice enough to call my cell phone and tell me where they were. When they arrived (only about 30 minutes late) the kids were ecstatic.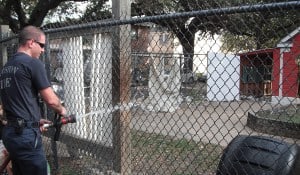 The firemen were very friendly and were happy to talk with the kids. They showed them the tools, uniform and even sprayed the fire hose. Probably the most important part was that they showed the kids how a fireman looks and sounds with the mask on, so they are not afraid of them in case of a real fire. At the end of the talk, the kids were able to crawl through the truck before heading back to the classroom.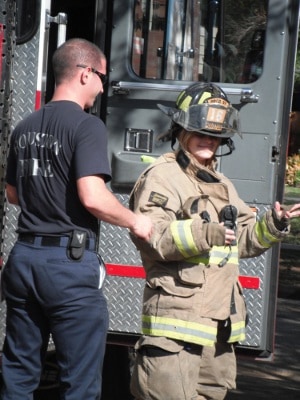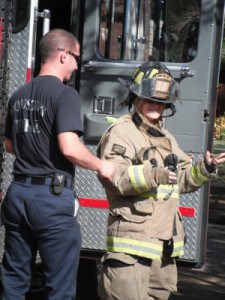 Joe's favorite part was seeing the fireman's gear. My favorite part was being selected to try on the fire uniform. As I modeled it for the class, Joe had his hands on his face. Later I asked him if he thought it was cool that I got to dress like a fireman. He told me, "I was so embarrassed I couldn't even look at you.". And here I thought I was a few years away from embarrassing my kids. 🙂