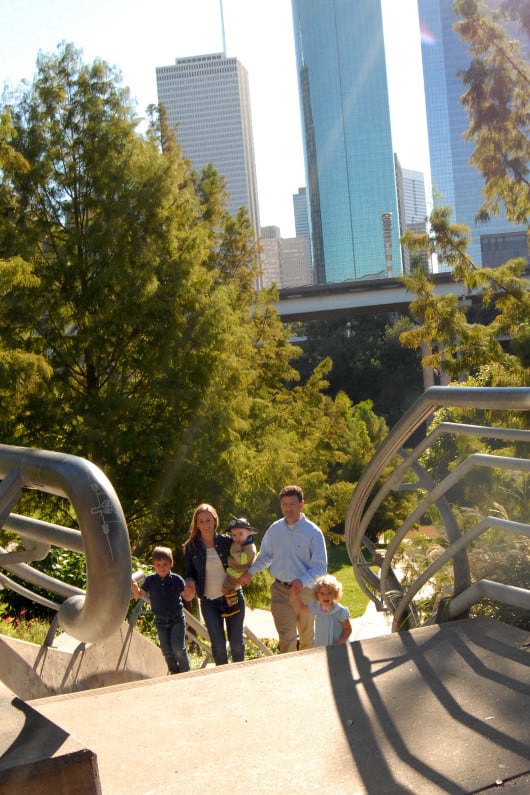 I love portraits with the Houston skyline in the background and I finally got some for myself. After a little research, Margie and I decided that the Sabine Street bridge, between Allen Parkway and Memorial, was the place to go.
We met on a November morning at 9:30am. The sun was in a bad spot, just over the skyscrapers and shining straight at us. Margie did a great job shooting around it, but I would suggest earlier than 9:30am or later in the day.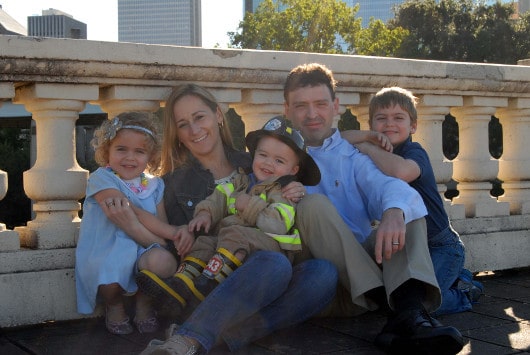 We had some sun rays in our pictures but really, we already had a fireman in our Christmas card portrait, so we just went with it. It is kind of a cool effect.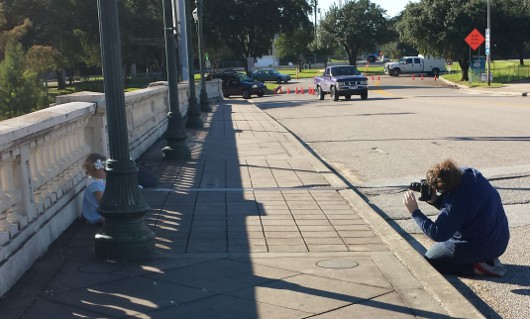 Margie always works hard for her pictures and gets the kids to smile. I recommend her if you are looking for reasonably priced kid's portraits, at a Houston location of your choosing! Go HERE to find her.